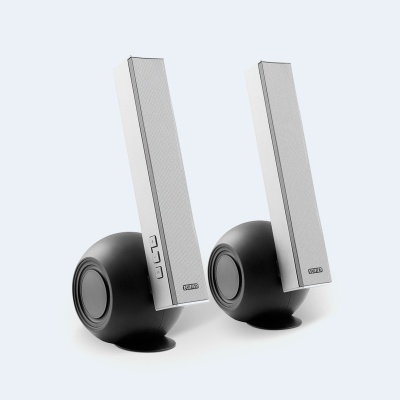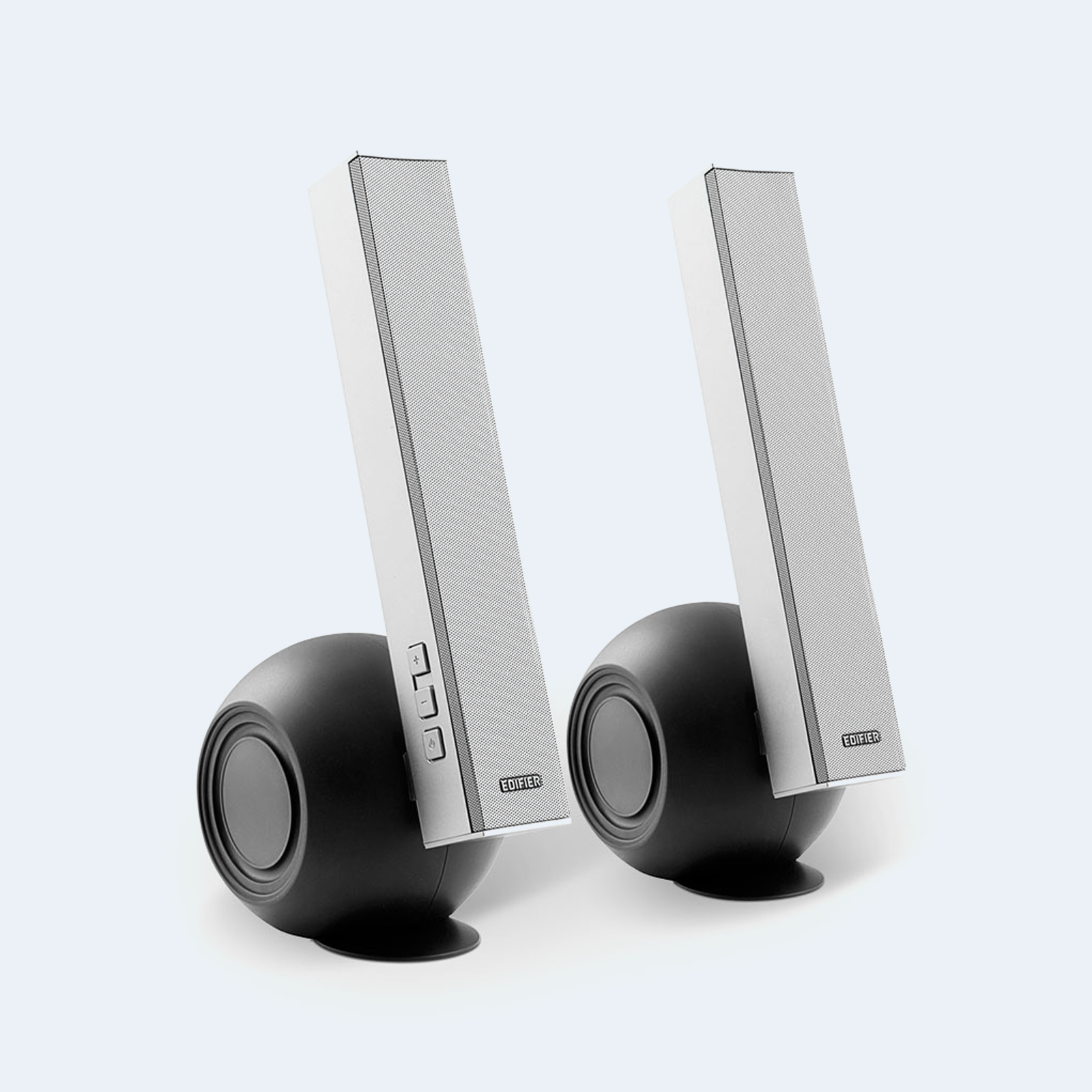 Exclaim
Support
Magic happens when smooth curves meet straight lines.
Free Shipping Over $49 Canada-wide
30

Day Return Policy
Frequently Asked Questions
The Exclaim is wired and the Exclaim Connect has the added feature of Bluetooth connectivity.
No they do not have a headphone output and if you do not live in America or a country using same power adapter, you will need to find an adapter for your country.
These speakers are "active" or "self powered". They feature a standard headphone jack input, so anything that has 3.5mm jack output can be plugged into them. All they need is an input from laptop/iPod/mp3 player device to play the songs, movie etc.
Yes, the speakers have a 3.5 mm auxiliary cable that fits into the galaxy s4 headphones slot.
They should hold up at higher volumes, although you would need to specify how high.
The auxiliary cable does not override the Bluetooth if it is enabled.
The speakers come with a (2-prong) wall wart power supply that provides 12 VDC 1.65 Amps maximum for the speakers.
About 4 or 5 feet from electrical outlet to main speaker. Around the same between speakers.
Yes Bluetooth or headphone jack
Yes. The volume control lowers it to zero. You can also turn them off with the power button just beneath the volume controls.
No, it should be perfectly fine.
We have a power supply adapter available for sale located here: http://www.edifier.com/us/en/accessories/e10-e10bt-mp300-m3-exclaim-power-adapter-12dc. The power adapter is compatible with the Exclaim, Exclaim Connect, MP300, and M3.
They can easily fill a dorm room, despite their compact size
The cable between the left and right speakers is 5'10" in length. We have a longer cable available for purchase. There is an option for a 10ft/3m cable here: http://www.edifier.com/us/en/accessories/e10-e10bt-e25-e25hd-speaker-cable
In order to protect the speakers (and your ears) from a loud volume surge, they utilize a volume remember setting that powers on at anywhere from 20 to 60% lower volume, depending on how loud they were when they were last switched off.
Remotes are available for purchase on Edifier's official website. Visit the Edifier site that is specific to your region and then click the "Shop" at the top right. On the next page, click on "Accessories" located in the left sidebar. The accessories page should have a listing for the remote.
First, check if your device requires a driver update. If not, then this is often an issue with the operating system rather than the products themselves. We suggest contacting Windows support for help. The phone number for their US support line is 1 (800) 642 7676. You can also visit their help page, and click on "Contact Support" under the "Get Help" app button: https://support.microsoft.com/en-us/contactus/ For a full international list of Microsoft support numbers, please visit this page: https://support.microsoft.com/en-us/help/4051701/global-customer-service-phone-numbers
The S1000DB is one of the top of the line bookshelf 2.0 models from Edifier. It will have a better sound than other non S series or Airpulse models.
Still have questions?
Send us a support ticket. We will get back to you as soon as possible