Recognized for its combinations of breathtaking aesthetics and advanced sonic, Edifier's award-winning product line of personal sound systems will add a new dimension to the art of design for the soundtrack of lives

LAS VEGAS, Nevada – Rarely does style and cutting-edge audio performance intersect with such efficiency at affordable price points. When these two worlds do collide, the product prices are usually high, leaving the typical buyer with the lesser of two options. Edifier is changing the way home audio systems are viewed, with visually and sonically pristine products that are not only affordable, but appeal to those who feel a deep commitment to aesthetic design.

Success in both the multimedia and lifestyle markets has firmly placed Edifier on the global home-audio scene. Development and use of acoustic technology, uncompromising quality in design and production of audio electronics has led, now, to an emergence into the North American market. Edifier has earned their spot by making great sounding products that complement any environment. Since its founding in 1996, Edifier products have steadily grown in popularity around the world, and can now be found in more than 50 countries and in all major markets across Europe, North America and Asia.

Within a few short years of its inception, the company began winning a series of prestigious design awards, including CES Innovation Honouree awards for its e3350 computer speakers and Rainbow Wireless system at CES 2008. That same year, Edifier followed up with esteemed iF Product Design awards in Germany for the Rainbow Wireless and the S730. And awards continue to accrue -- the company's design team was honoured in January 2010 with a CES 2010 Innovation Honouree award for its Luna5 encore-iF500 docking station.
"Edifier's philosophy stems from, 'A Passion For Sound,' and that will continue to be our guiding principle," states Anthony Wilkinson, senior vice president, Edifier. "We are a design-driven company that's devoted to making the best sound possible in the most beautiful products in the world. It's a mission we believe in, and that we also believe will help us quickly establish ourselves in the U.S market, the most important consumer electronics market in the world."
Edifier does more than build excellent products – it creates achievements in form and function. For instance, the Edifier Luna5 encore iF500 all-in-one audio system: the striking contrast between the large spherical speaker enclosure and the dock for MP3® and iPod™ devices is a design statement in and of itself, offering form and function in a single elegant piece. The sleek wing-like design of the Edifier 'On The Go' portable device dock and FM radio visually and dramatically reinforces its ability to take the music wherever you want it to go.
These and other works of engineering art are developed at Edifier's four manufacturing facilities around the world, with a combined total area of more than 2 million square feet, in which it produces more than 8 million audio systems annually. A vertically integrated company, Edifier conducts its own R&D, PCB design and assembly, transducer design and manufacture, tooling, plastic injection from conception right through to final assembly, as well as the global marketing and sales of all of its products, thereby assuring consistent coherence of design, unwavering quality of execution and unsurpassed customer satisfaction. Edifier has gained stature as an international supplier, overtaking well-known brands from the fields of multimedia and consumer electronics as OEM customers. Edifier's future growth will be just as breathtaking: now listed on the Shenzhen stock exchange as of early 2010, Edifier has announced that the company will reinvest even more extensively into its key sectors, most notably in its Lifestyle line of products, which will spearhead its entry into the critical U.S. consumer electronics market.


EDIFIER INTERNATIONAL is a leading global designer and manufacturer of award-winning audio speaker products that feature contemporary design and high sound quality. Founded in Beijing in 1996 and with offices in Vancouver, Hong Kong, Australia and Buenos Aires, Edifier has sales in more than fifty countries and has become a world-class international audio components manufacturer providing unique, inspirational, visually elegant and functional audio solutions for home, consumer electronics and PC multimedia applications. Now with 3,000 employees producing more than eight million sets annually, the company has won numerous international design awards, including breakthrough CES Innovations Design and Engineering Awards (CES 2008 (two awards) and CES 2010 (one award)) in the U.S.; iF Product Design awards in 2008 and a Red Dot Design Award (MP300 Plus and Luna2 E20, 2009) in Germany; and a Good Design Award in Japan in for MP300 Plus in 2008. For ore information please go to www.edifier-international.com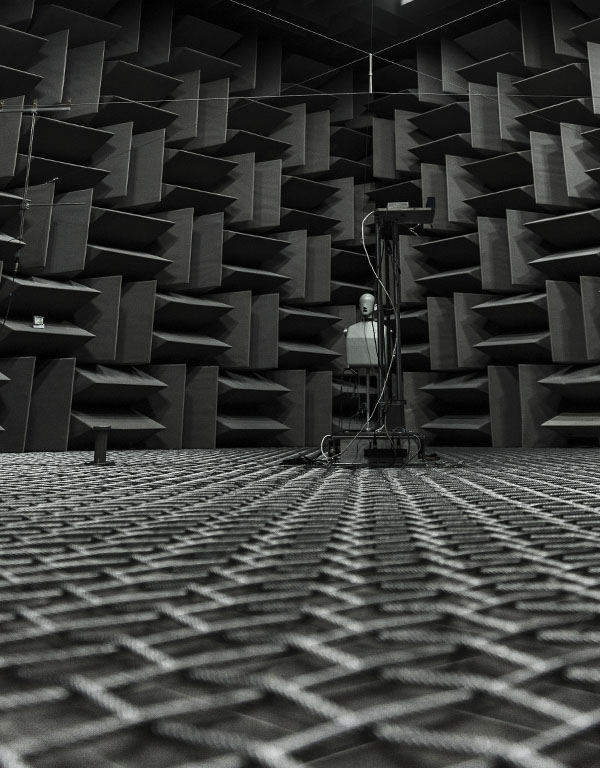 Design Philosophy
Edifier's award-winning designers all believe in one thing: a passion for sound. Through research and innovation, we seek bold design that's also intuitive to use. Meet our design team