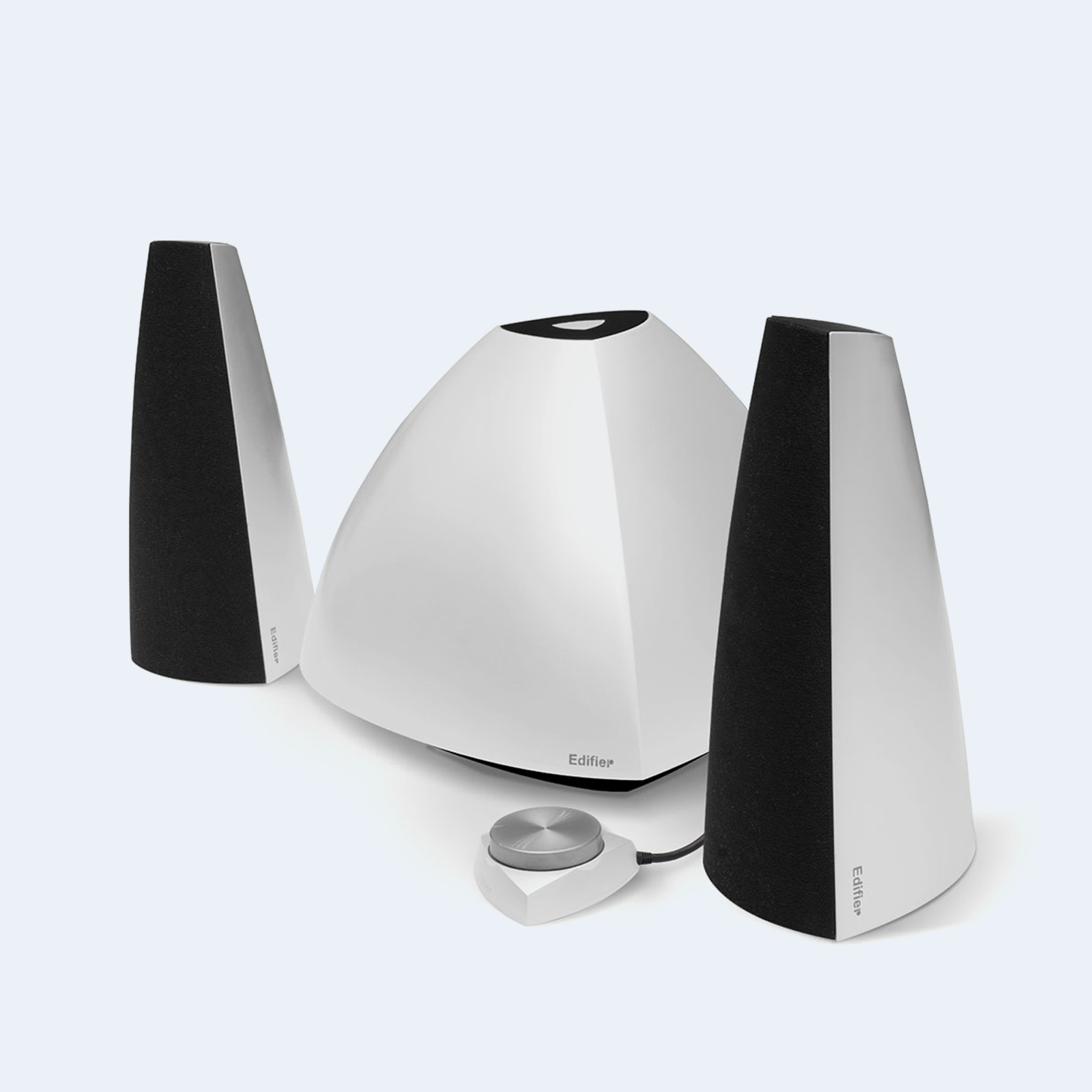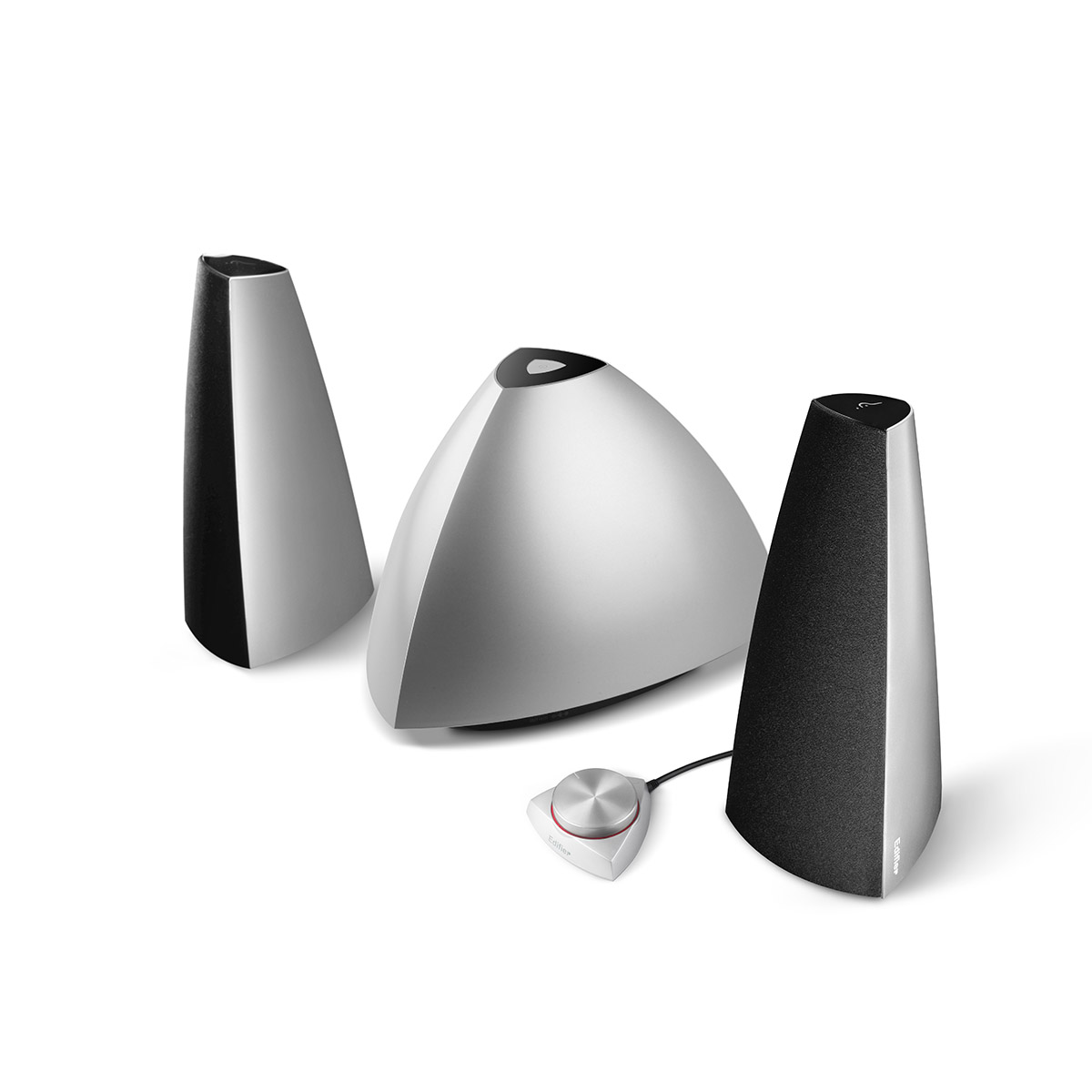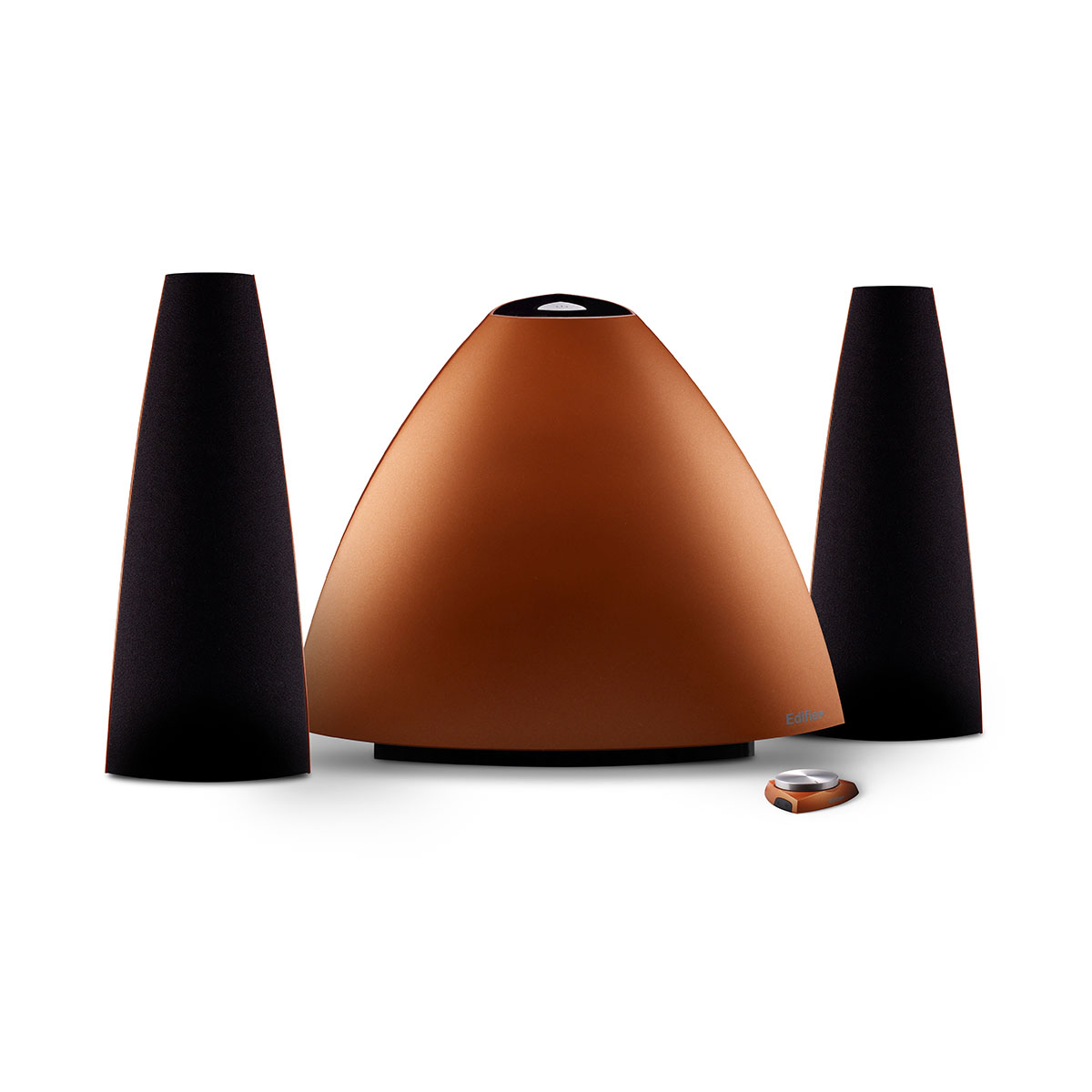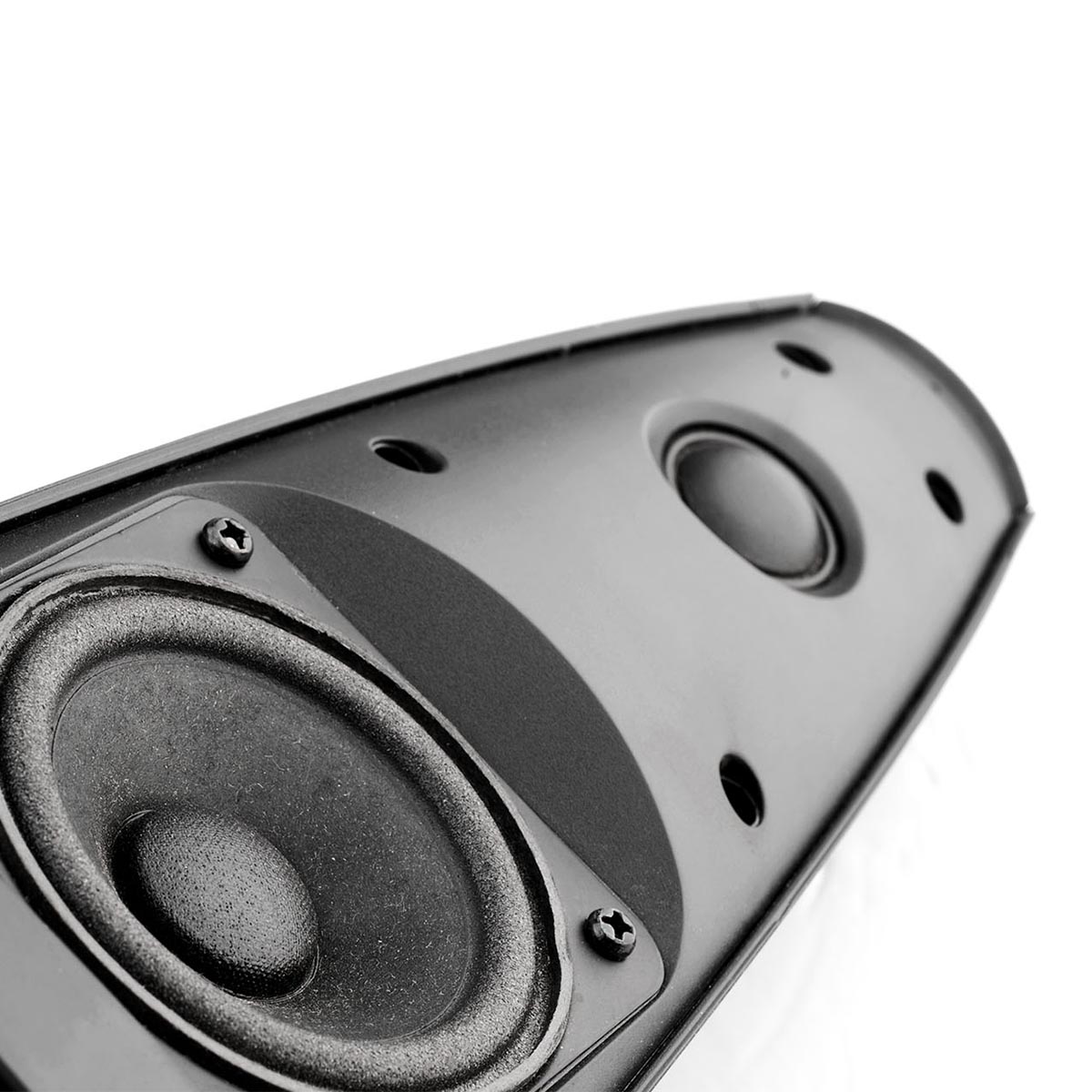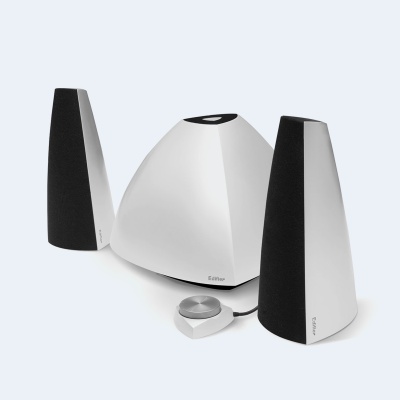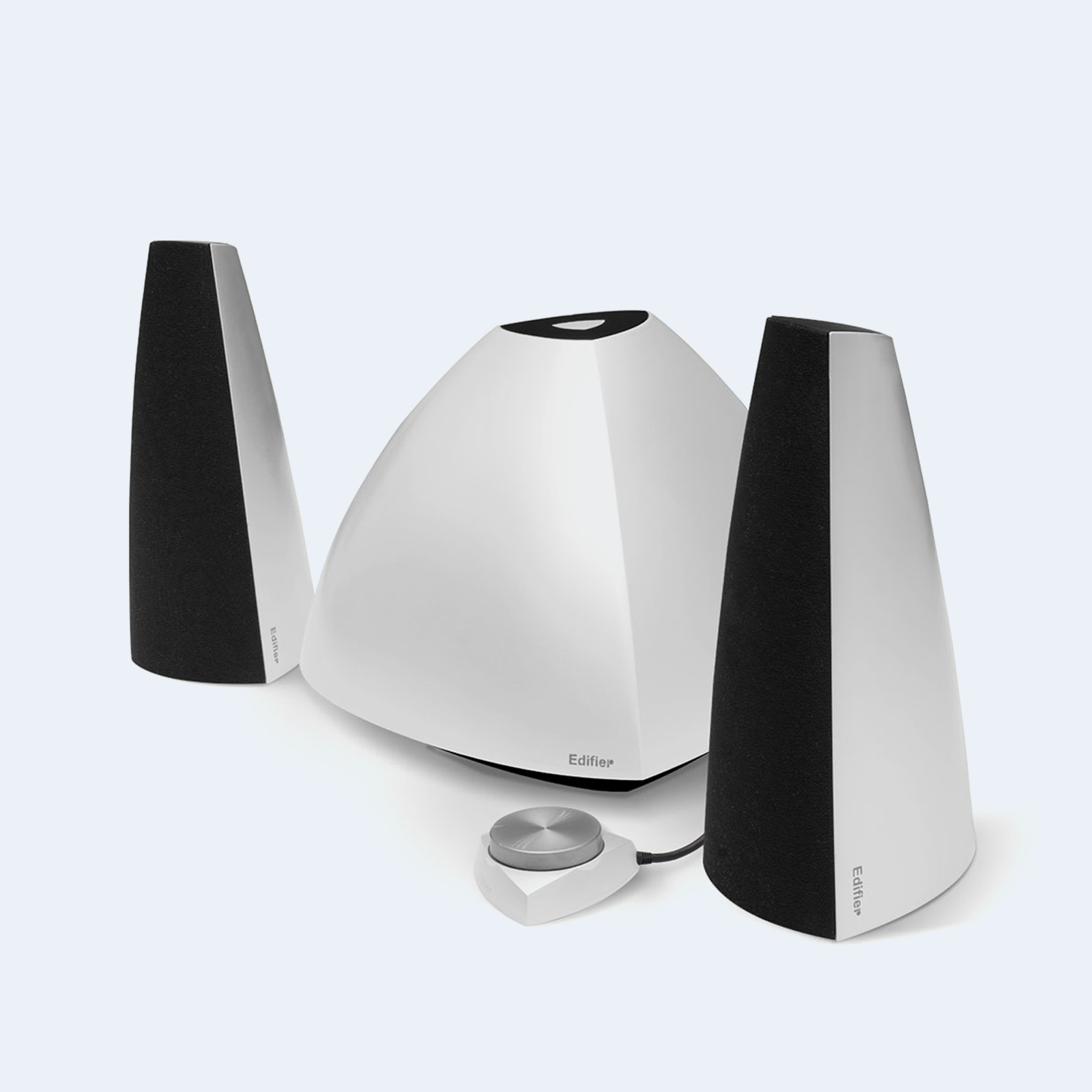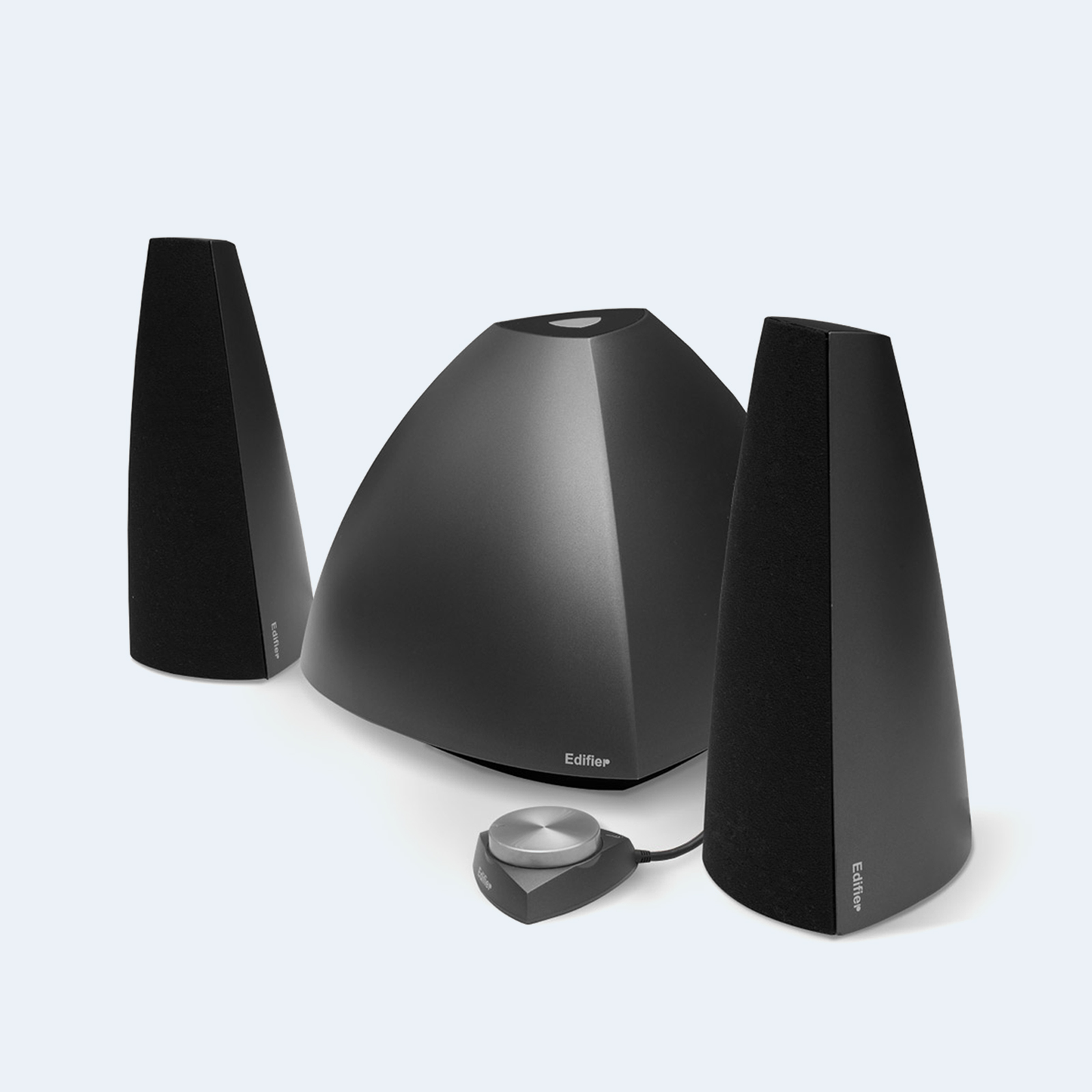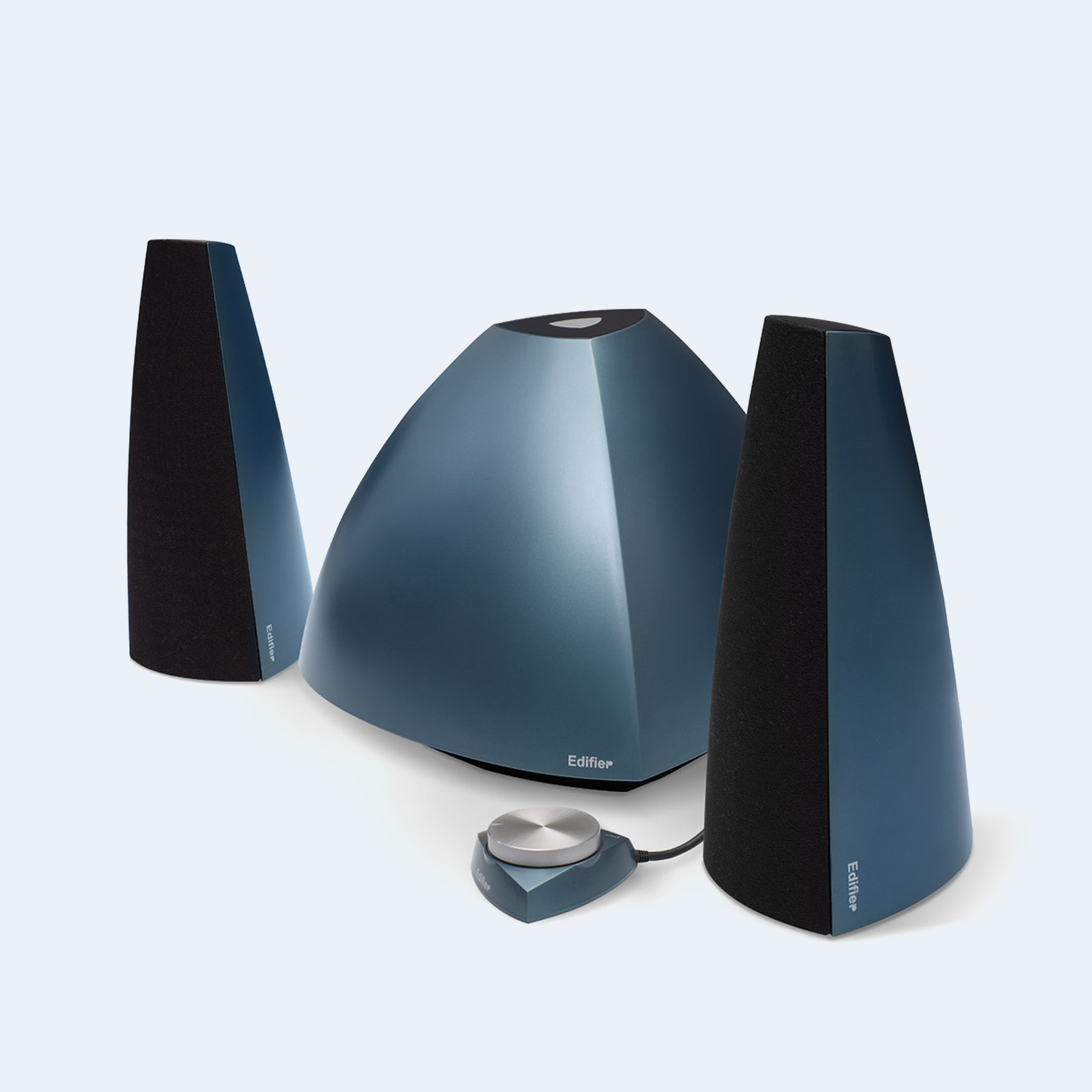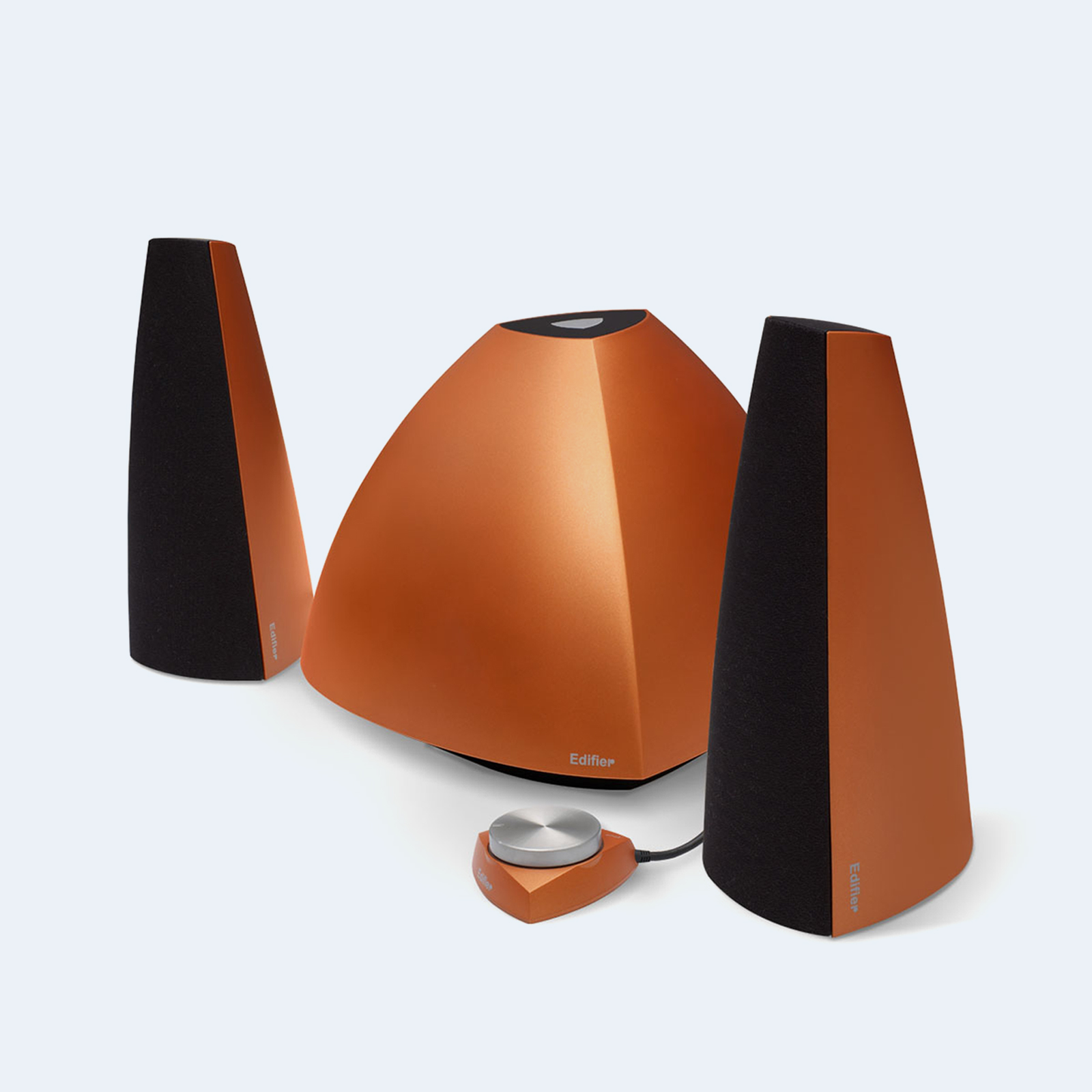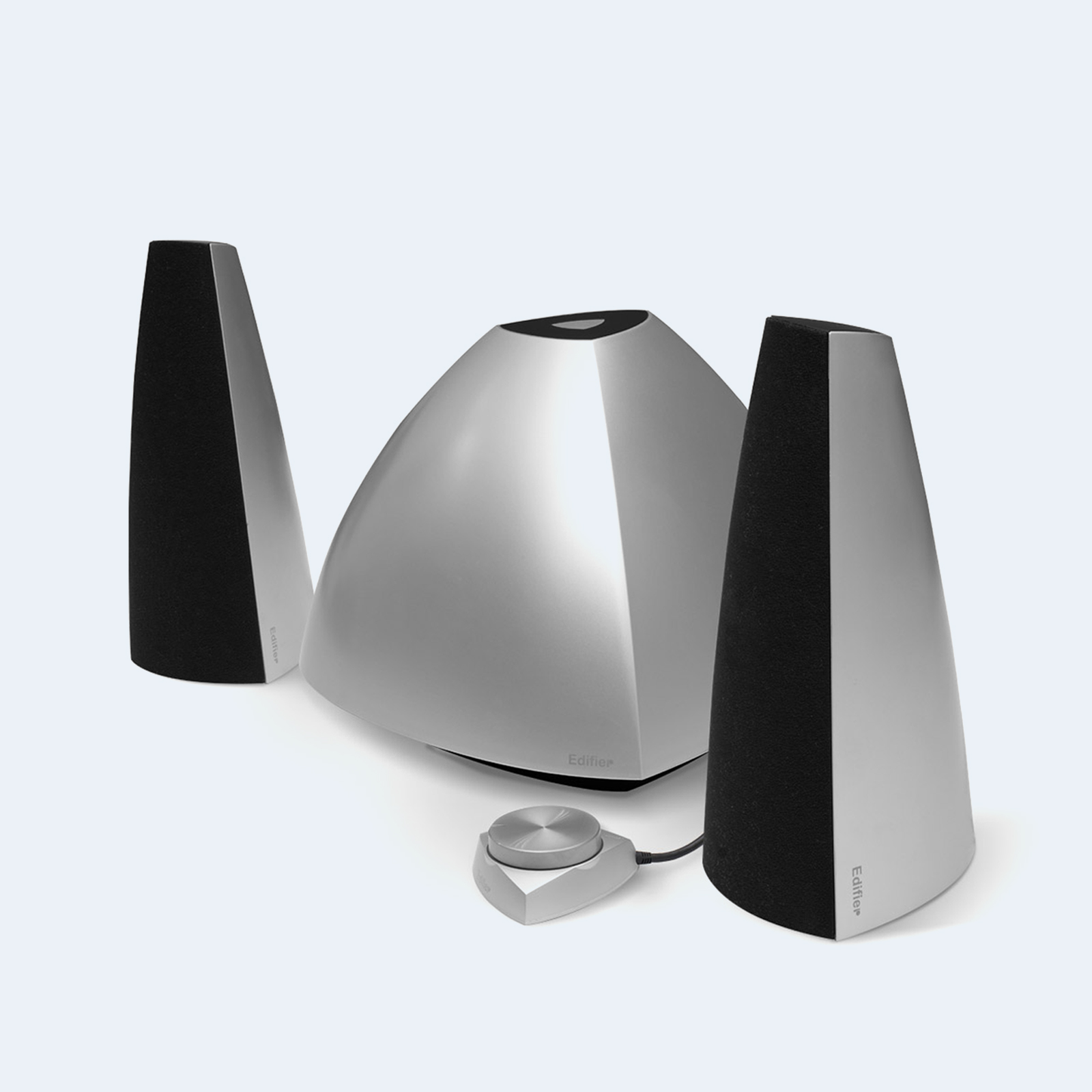 e3350BT
A treat for your eyes and ears.
Wireless Bluetooth pairing capability with Bluetooth enabled devices
Wired controller with headphone and MP3 player input
Soft touch with red halo effect lighting
2

Year Warranty
Free Shipping to 48 States
30

Day Return Policy
The Prisma Bluetooth is a very good multimedia speaker, given the aggressive $129 price point. Edifier's industrial and speaker design is several years old, but they're still a better combination than many other 2.1-channel audio systems we've tested, and though Prisma BT's input switching interface could use a little work, it's otherwise a solid performer in either wired or Bluetooth wireless mode.
As to how it all sounds — well it's pretty good. The bass is as expected so nothing to say there, but the vocals and midrange coming from the speakers has a reasonable "heft" to it. 48 watts of audio power is not often found on systems this small, and is appreciated.
Certainly when I connected this system to my PC I noticed a huge difference to the output and even tiny events had far more to them than the odd beep or squeak. Certainly music comes alive and if you are watching a video the sound is much improved.
Overview
Prisma BT offers you incredibly powerful sound. No strings attached. Literally. Built on its award-winning predecessor, the reimagined Prisma BT is equipped with Bluetooth technology. Connect with any Bluetooth-enabled device to stream your favorite tunes wirelessly and seamlessly. No wires, no fuss.
Award-winning design
One look and it's clear that Prisma BT is no ordinary Bluetooth speaker system. It builds on the award-winning design of its predecessor, Prisma, the winner of the CES Innovation and Design Award in Computer Peripherals. Featuring an exotic, pyramid-shaped subwoofer and 2 super stylish satellites, Prisma BT is a bold style statement in any space.
Colorful music
Choose from Prisma BT's 5 vibrant colors to reflect your personality. This Bluetooth speaker is truly a treat for your eyes and your ears.
Sleek control
The volume control continues Prisma BT's design theme with its aggressively contoured, three-sided base. A sleek volume knob offers a smooth operating experience. For a more personal and private listening environment, Prisma BT is also equipped with a headphone port on the volume control.
Bluetooth capability
The reimagined Prisma BT is upgraded with a built-in Bluetooth receiver that can sync with any Bluetooth-enabled device to stream music wirelessly and seamlessly. With cables and tangles out of your way, Prisma BT frees up your desktop and workspace. Less clutter means more creativity. More creativity leads to infinite possibilities.

Specifications
FREQUENCY RESPONSE
Satellites: 190Hz - 20kHz | Subwoofer: 30Hz - 130Hz
INPUT SENSITIVITY
Satellites: 550mV ± 50mV (Line-in) | Subwoofer: 200mV ± 50mV (Line-in)
SUBWOOFER / BASS UNIT
5 inch, magnetically shielded, 5Ω
MIDRANGE / HIGH UNIT
2¾ inch, magnetically shielded, 4Ω
TWEETER UNIT
Φ19mm PV dome tweeter, magnetically shielded, 4Ω
DIMENSION
Satellites: 96mm x 234mm x 118mm | Subwoofer: 248mm x 199mm x 294mm (W x H x D)
WEIGHT
4.10Kg (Net) | 5.10Kg (Gross)