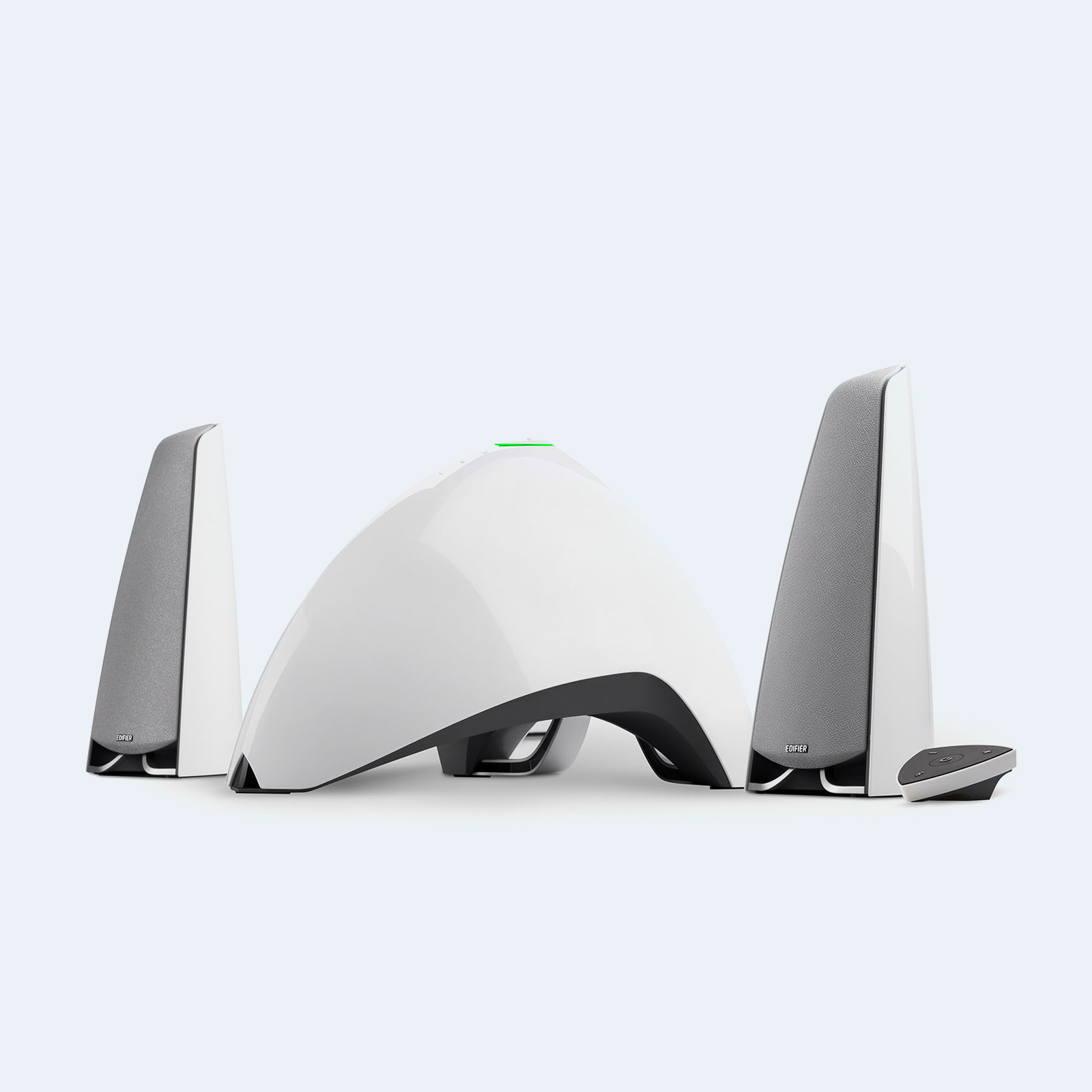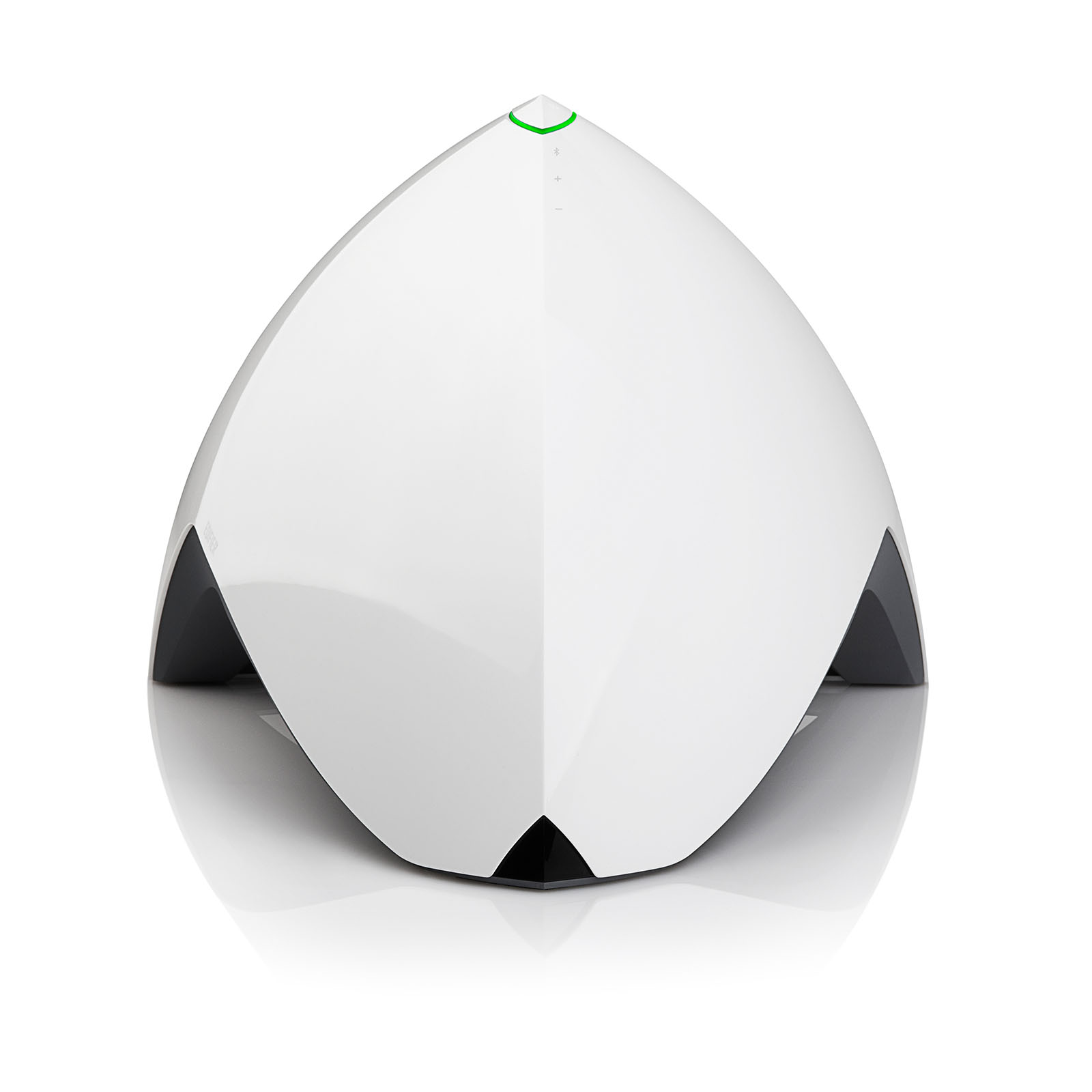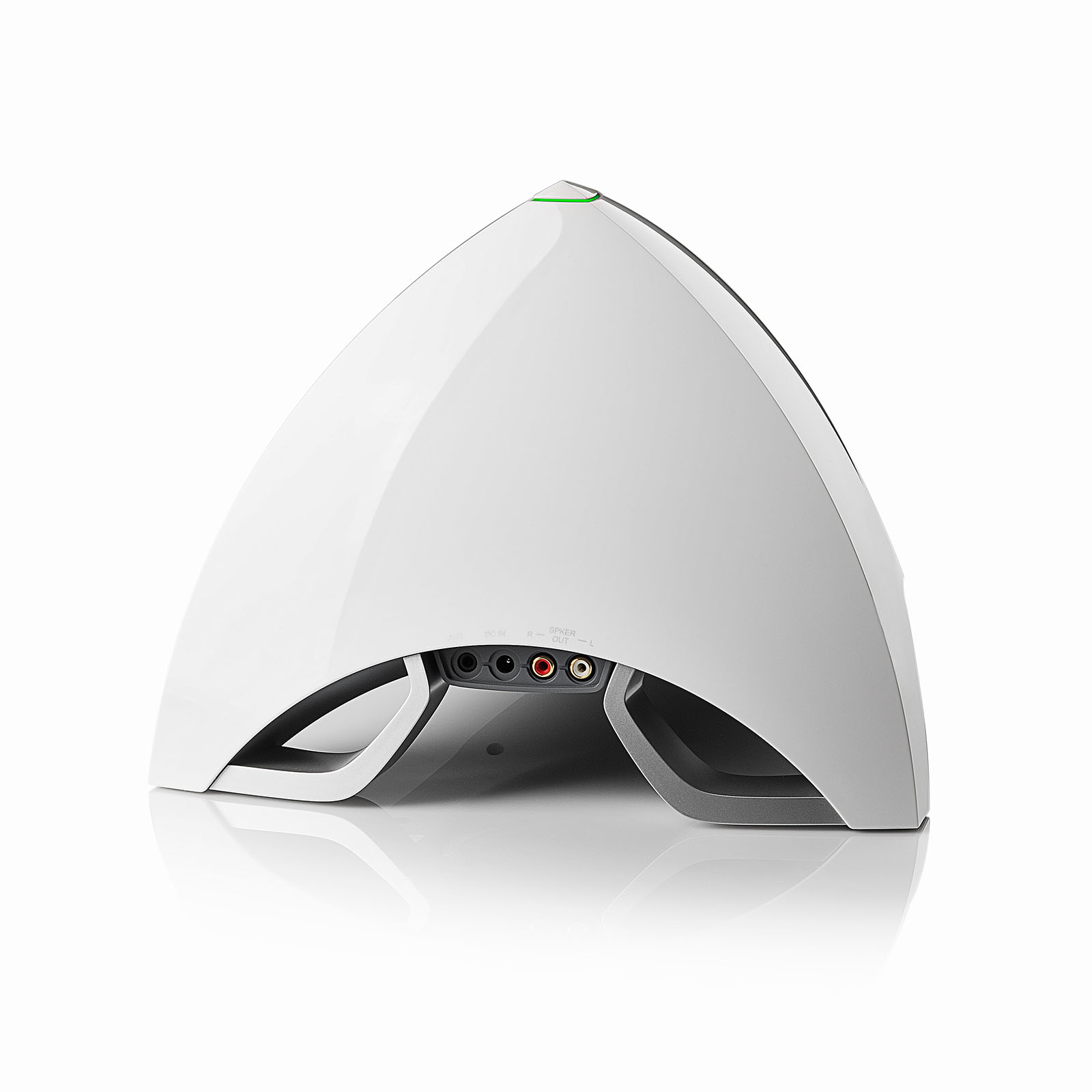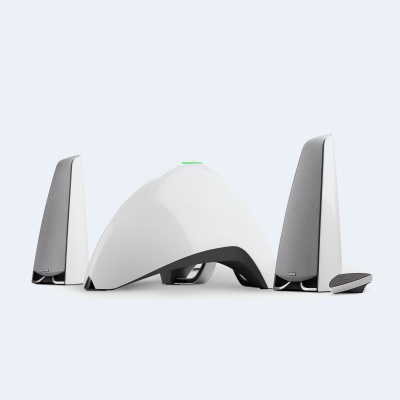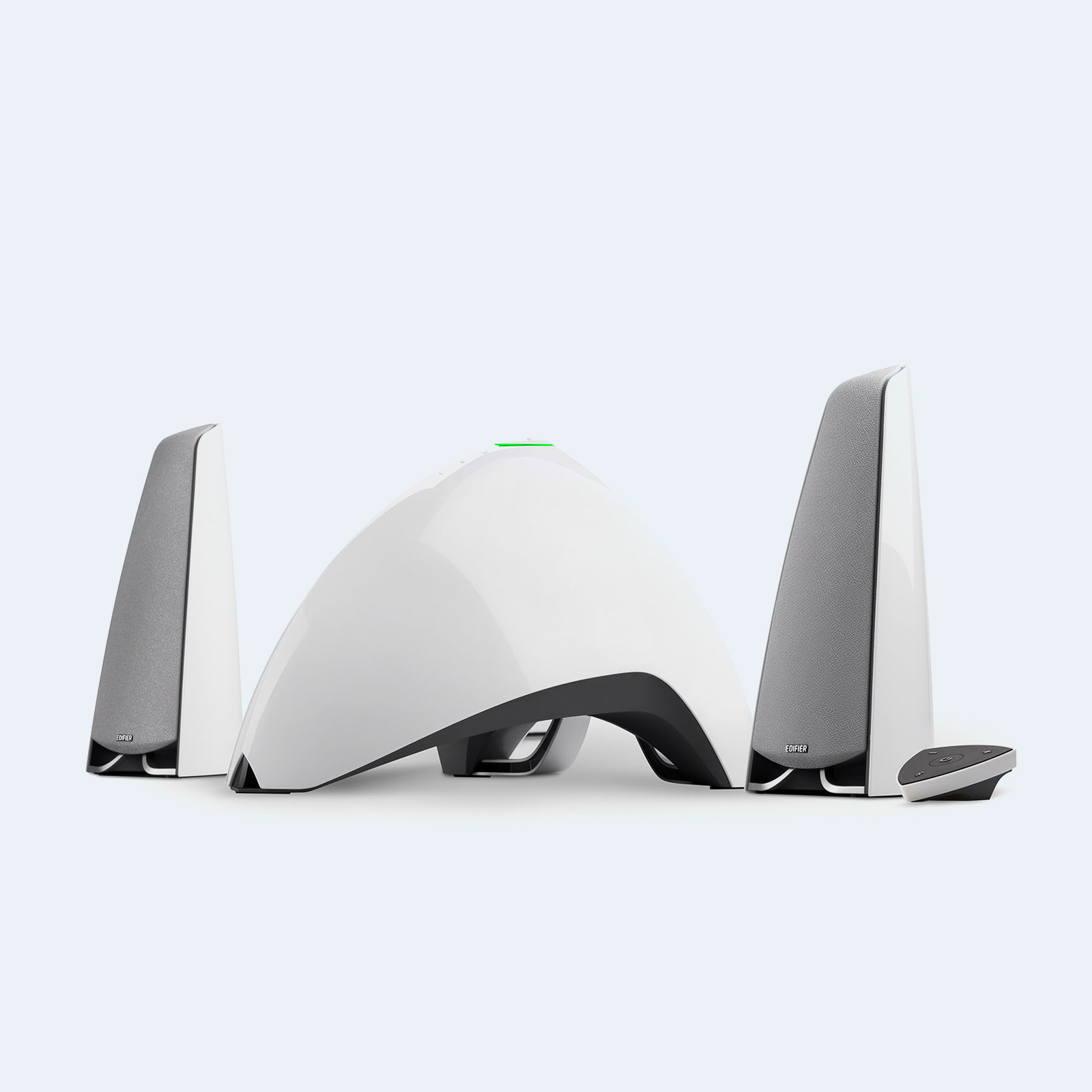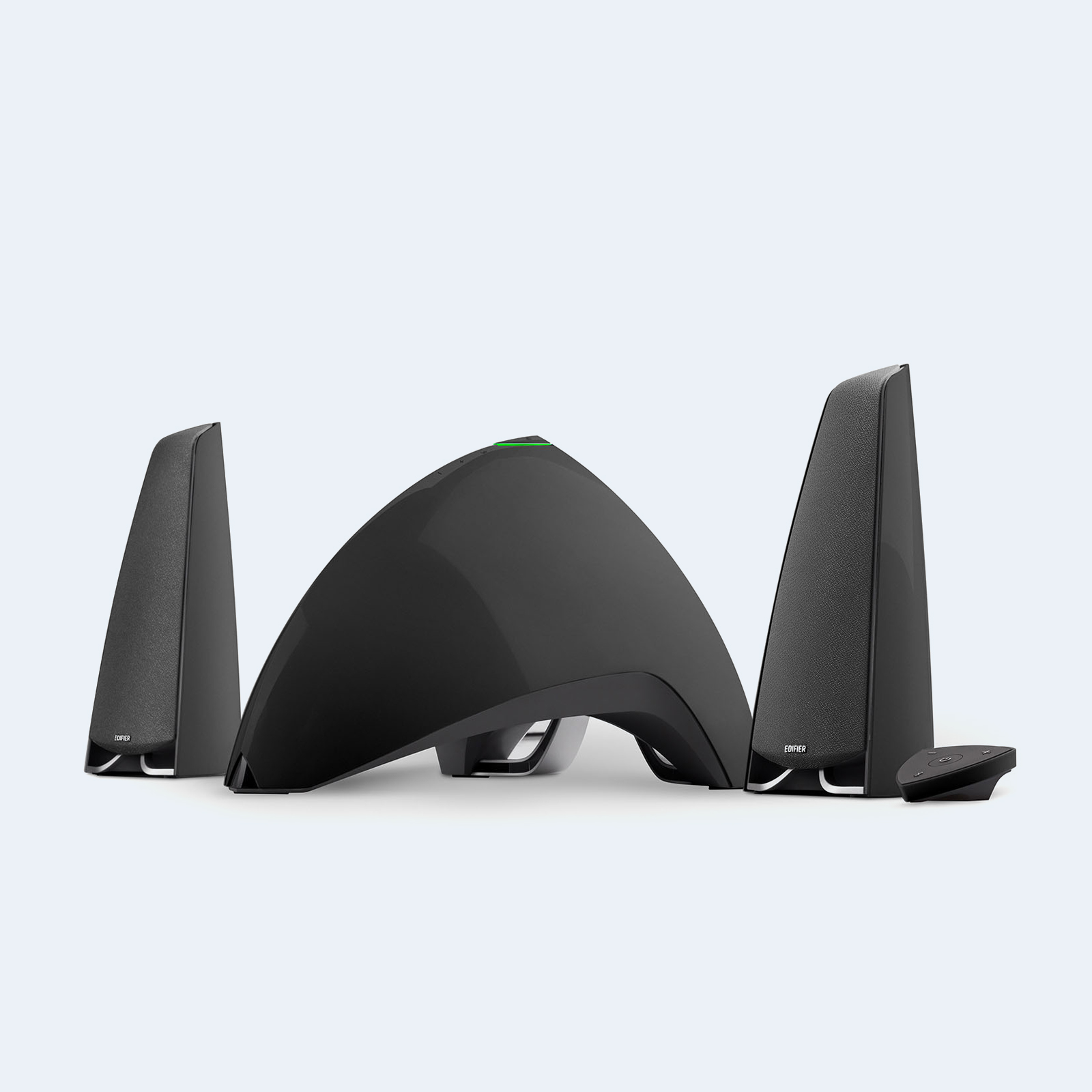 e3360BT
Stylish Bluetooth speaker that complements any space.
Bluetooth pairing capability for wireless connection
Downward-firing 5 inch subwoofer
Wireless remote for volume and audio source selection
2

Year Warranty
Free Shipping to 48 States
30

Day Return Policy
As to how it all sounds — well it's pretty good. The bass is as expected so nothing to say there, but the vocals and midrange coming from the speakers has a reasonable "heft" to it. 48 watts of audio power is not often found on systems this small, and is appreciated.
For $130, the Prisma delivers a clean sound at moderate volumes, with just enough low-end to please. Its Bluetooth streaming is solid, and it's hard to discern much of a difference between the wireless stream and a wired signal from the same sound source, though sometimes the wired signal seems to provide a little more deep bass presence.
The good news — no, the best news — is that the Prisma system sounds superb. Its midrange comes through strong and smooth, and it delivers more than enough bass to keep the joint jumping and thumping.
Sleek look. Superb performance.
Prisma Encore is as powerful and awesome in looks as it is in performance. Featuring a stylishly sculpted subwoofer with UV gloss finish, this 2.1 Bluetooth speaker system is completed with 2 beautifully contoured satellites.

Armed with Bluetooth capability and touch-sensitive controls, Prisma Encore delivers the perfect balance of aesthetics and functionality. A sound system that's capable of igniting all your senses.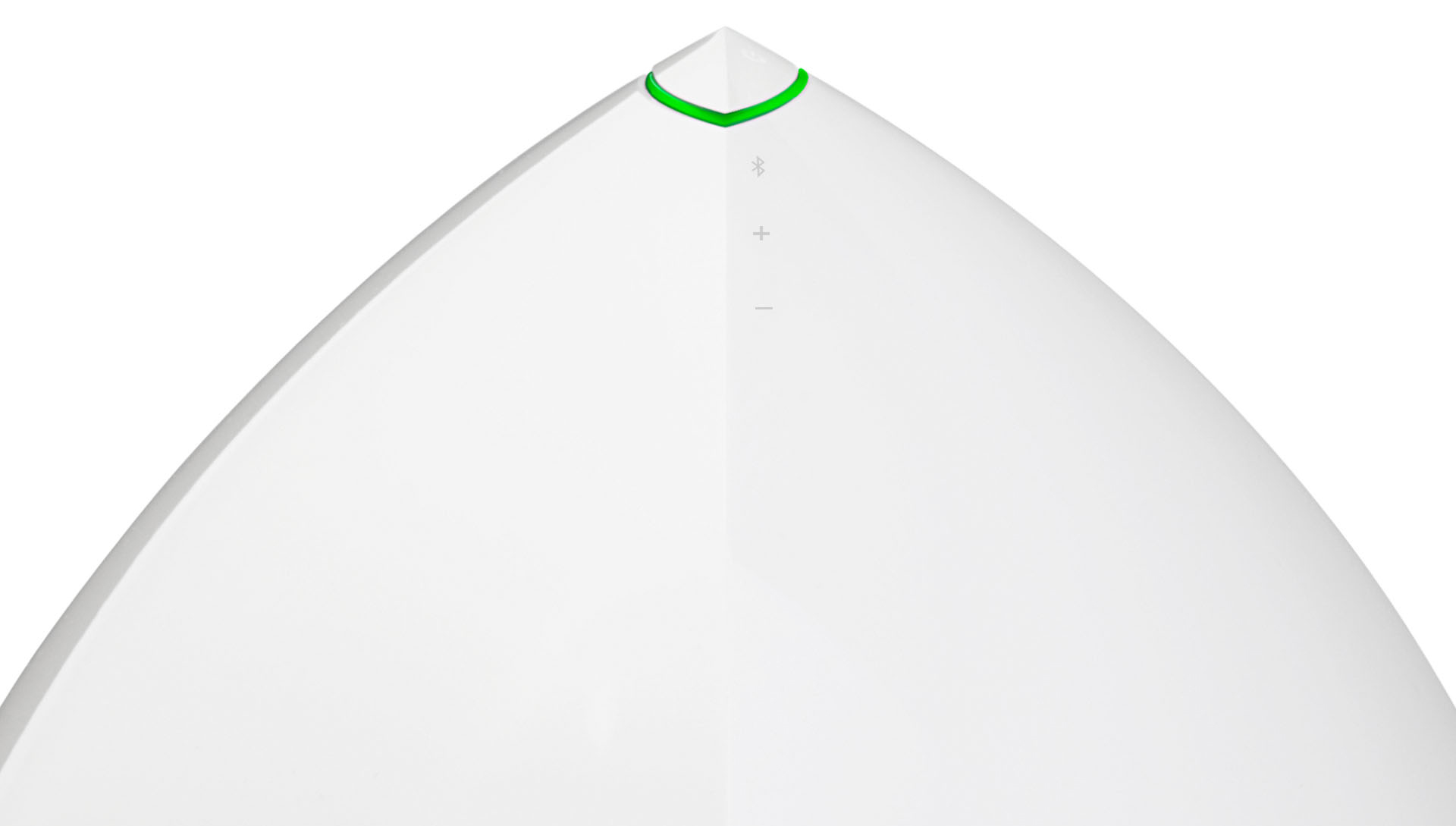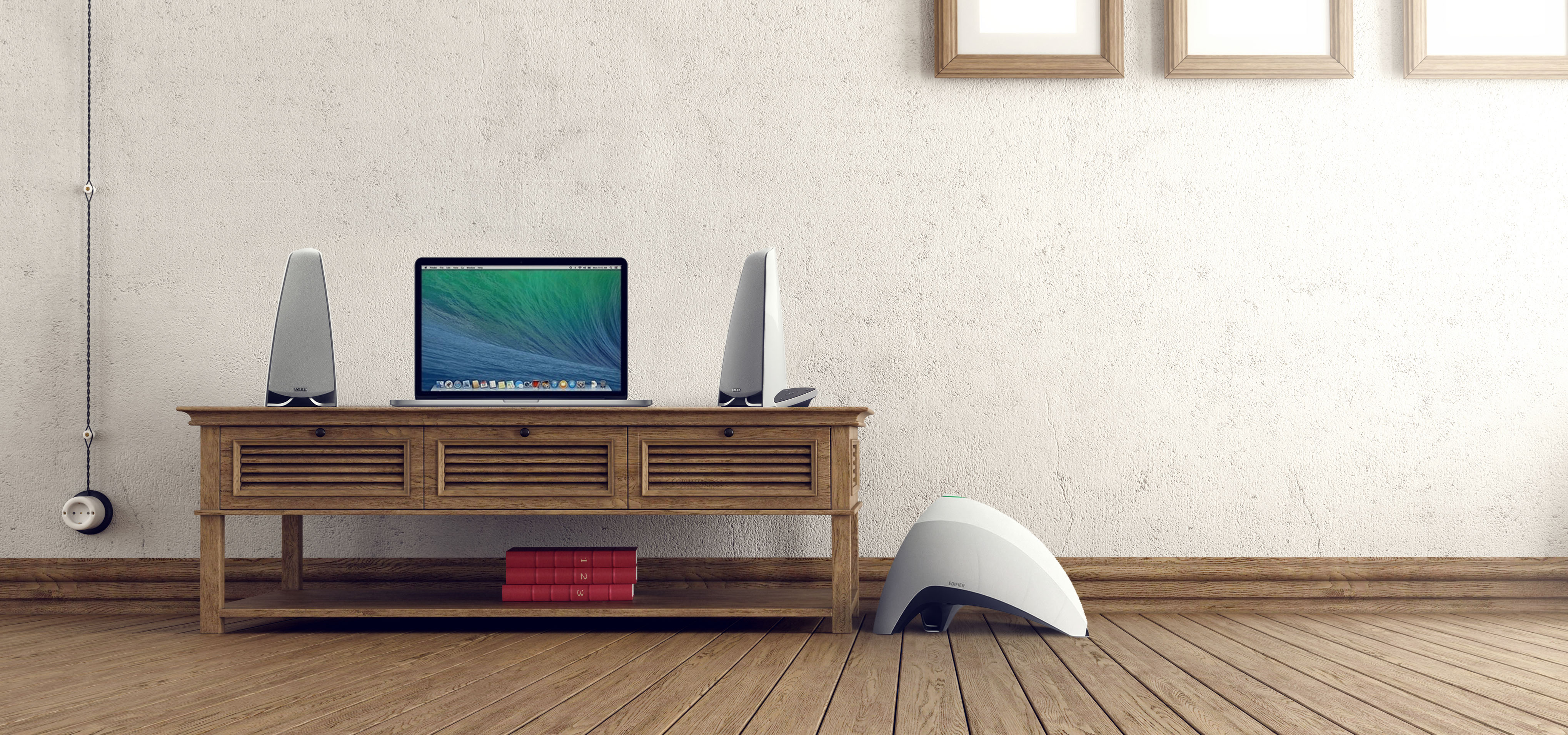 Touch controls
Don't just hear the music. Feel it with Prisma Encore's touch-sensitive controls. Conveniently located on top of the subwoofer, the subtle feature lets you adjust volume and enable Bluetooth with a simple touch.
Pair n' play
The reimagined Prisma Encore is equipped with a built-in Bluetooth receiver. Simply sync this Bluetooth speaker with any Bluetooth-enabled audio device to stream music wirelessly, without the pesky cables.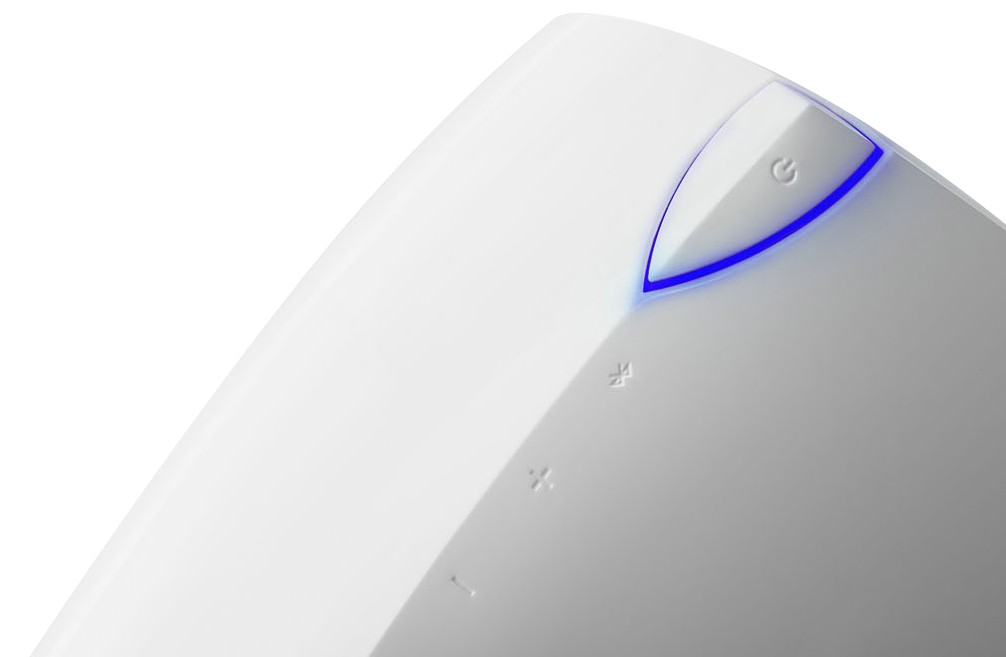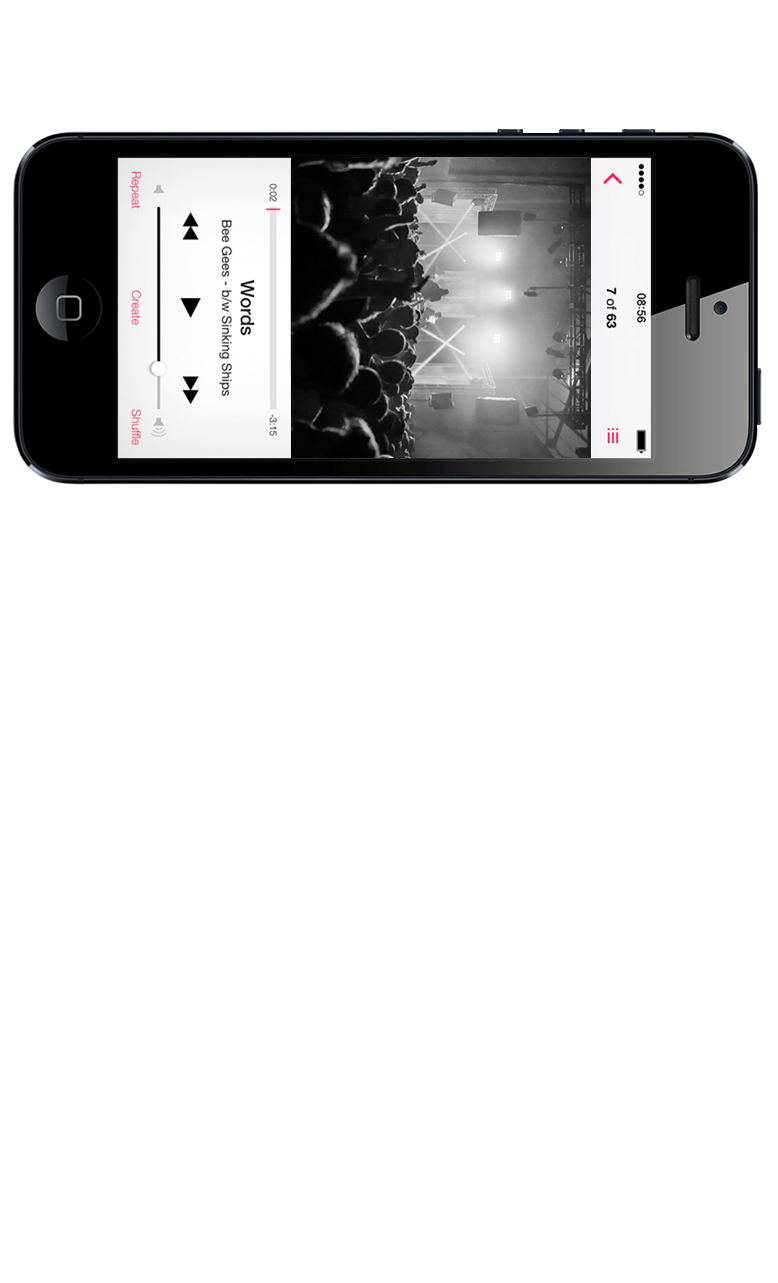 Downward-firing subwoofer
Prisma Encore features a 5" downward-firing driver. The uniquely designed subwoofer delivers compelling bass by resonating with the supporting surface below.
Each of Prisma Encore's satellites contains a 3" mid-range unit and a ¾" silk-domed tweeter. The result is balanced, vivid sound that enhances your daily listening experience.
Edifier's quest for authentic sound doesn't stop here. Prisma Encore is armed with professional amplifier system with Digital Signal Processing (DSP) and Dynamic Range Control (DRC) technologies. So audio distortion is minimized even at the highest volumes.
Wireless remote
The wireless remote continues Prisma Encore's bold design. The contoured, three-sided remote lets you control power, volume adjustment and input selection.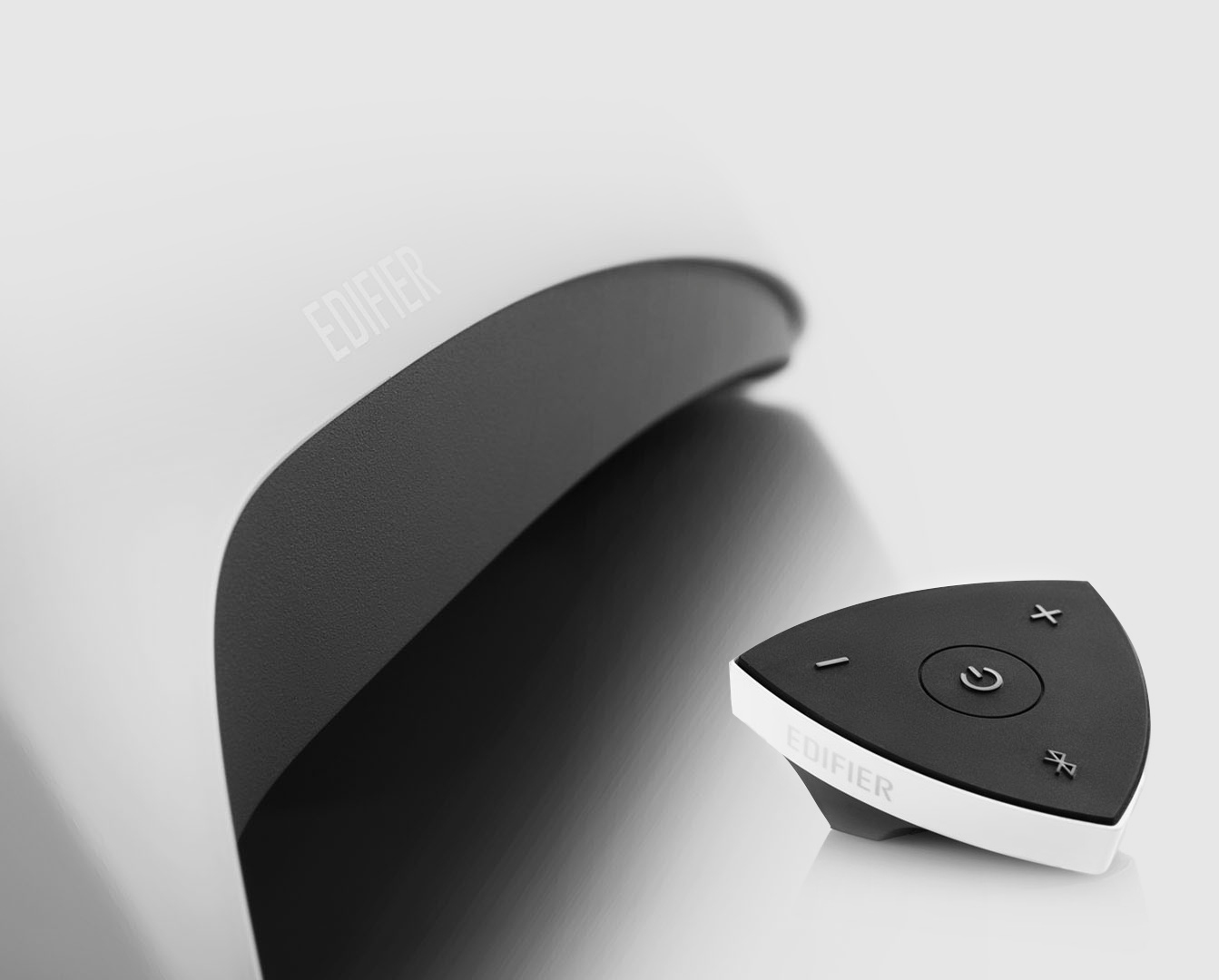 Specifications
TOTAL POWER OUTPUT
R/L: RMS 12Wx2, SW: RMS 40Wx1
FREQUENCY RESPONSE
R/L: 300 Hz~20kHz SW: 60Hz~130Hz
SUBWOOFER / BASS UNIT
5", magnetically shielded, 5Ω
MIDRANGE UNIT
3" (78mm) Magnetically shielded 5Ω
TWEETER UNIT
Φ19mm silk domed, Magnetically shielded, 4Ω
DIMENSION
Satellites: 110mm x 247mm x 103mm | Subwoofer: 283mm x 216mm x 301mm (W x H x D)