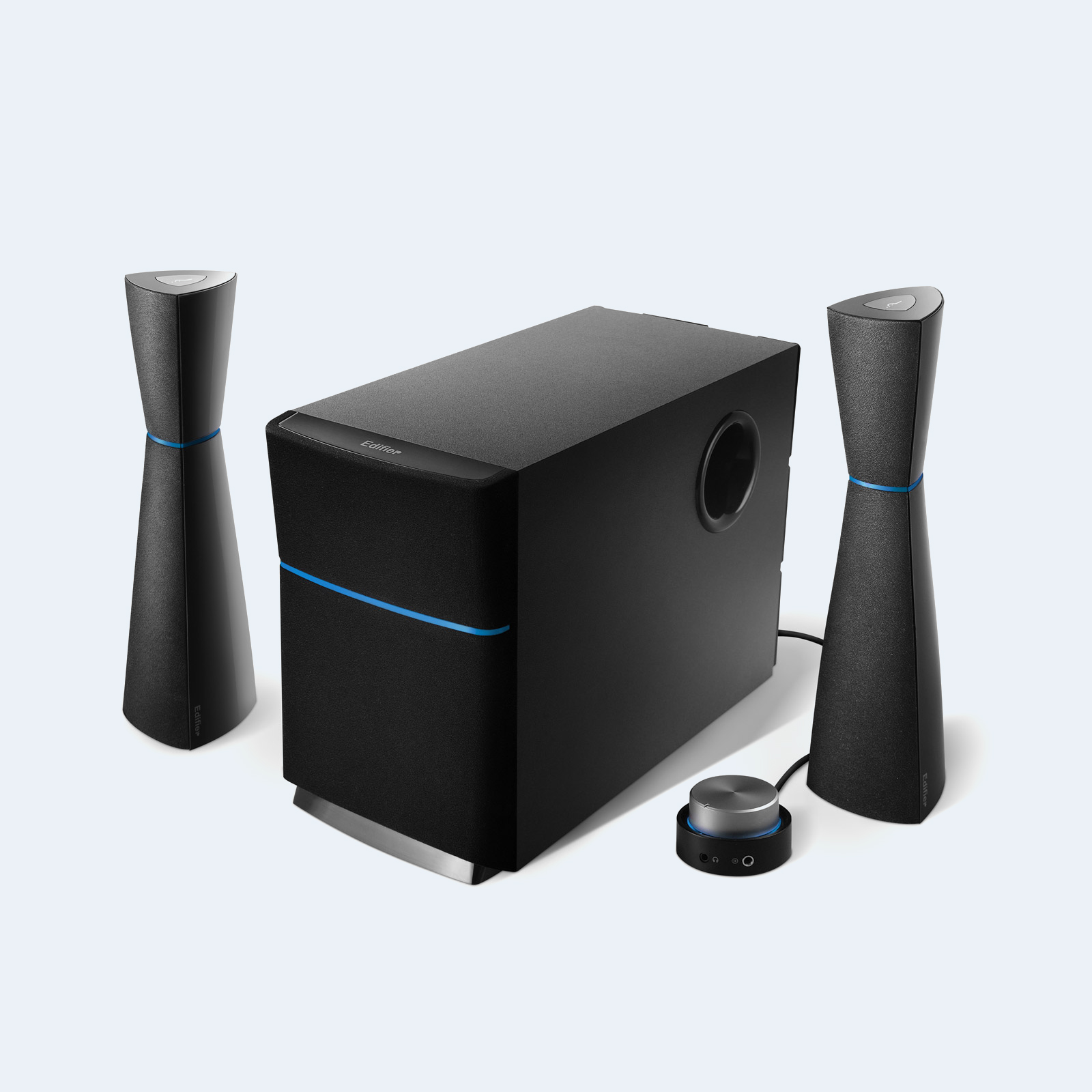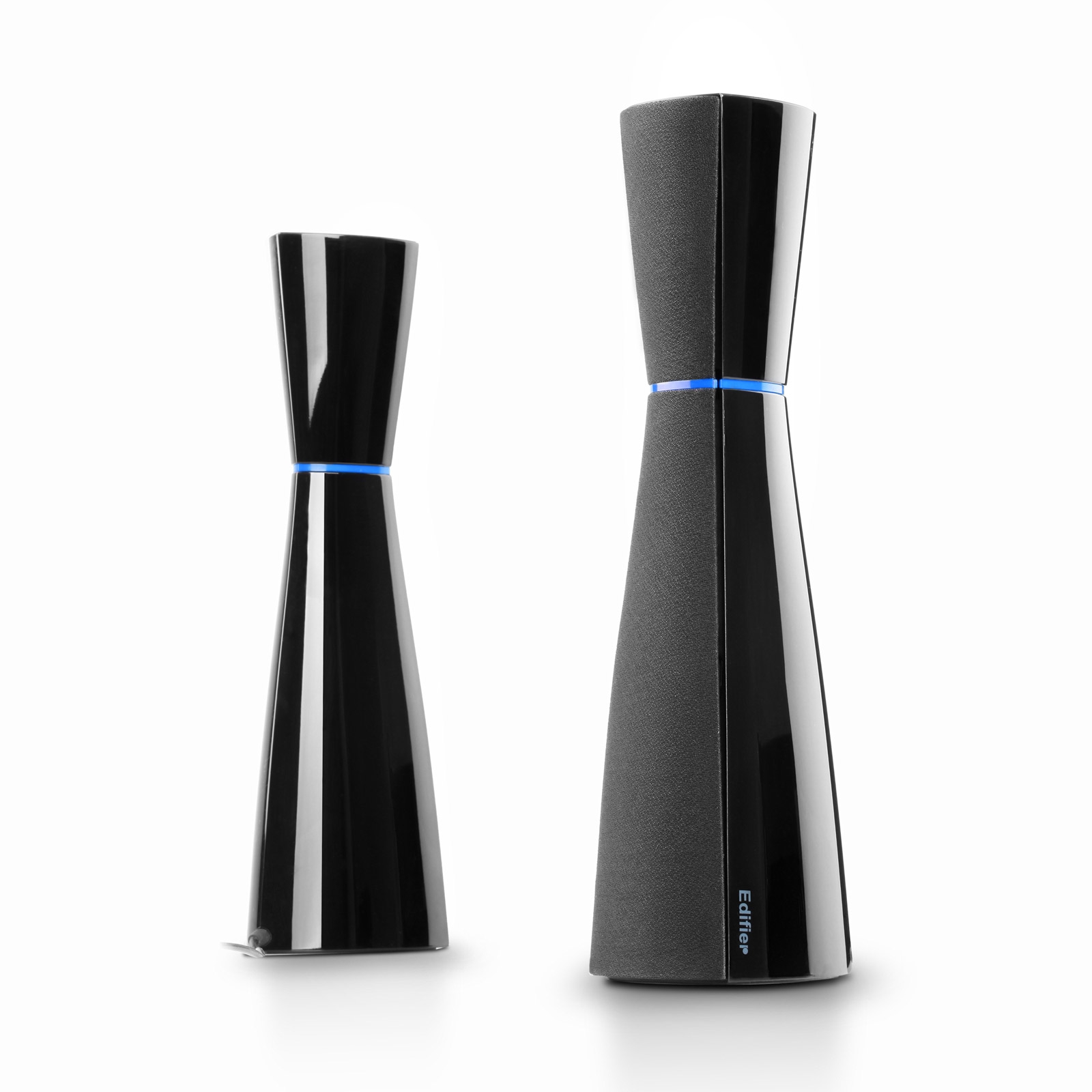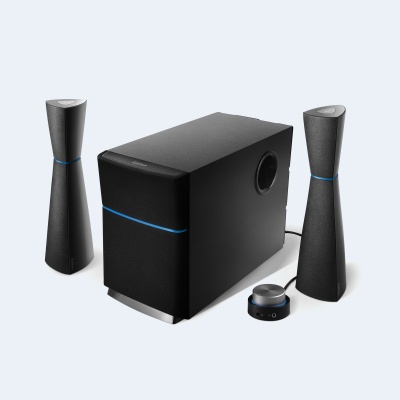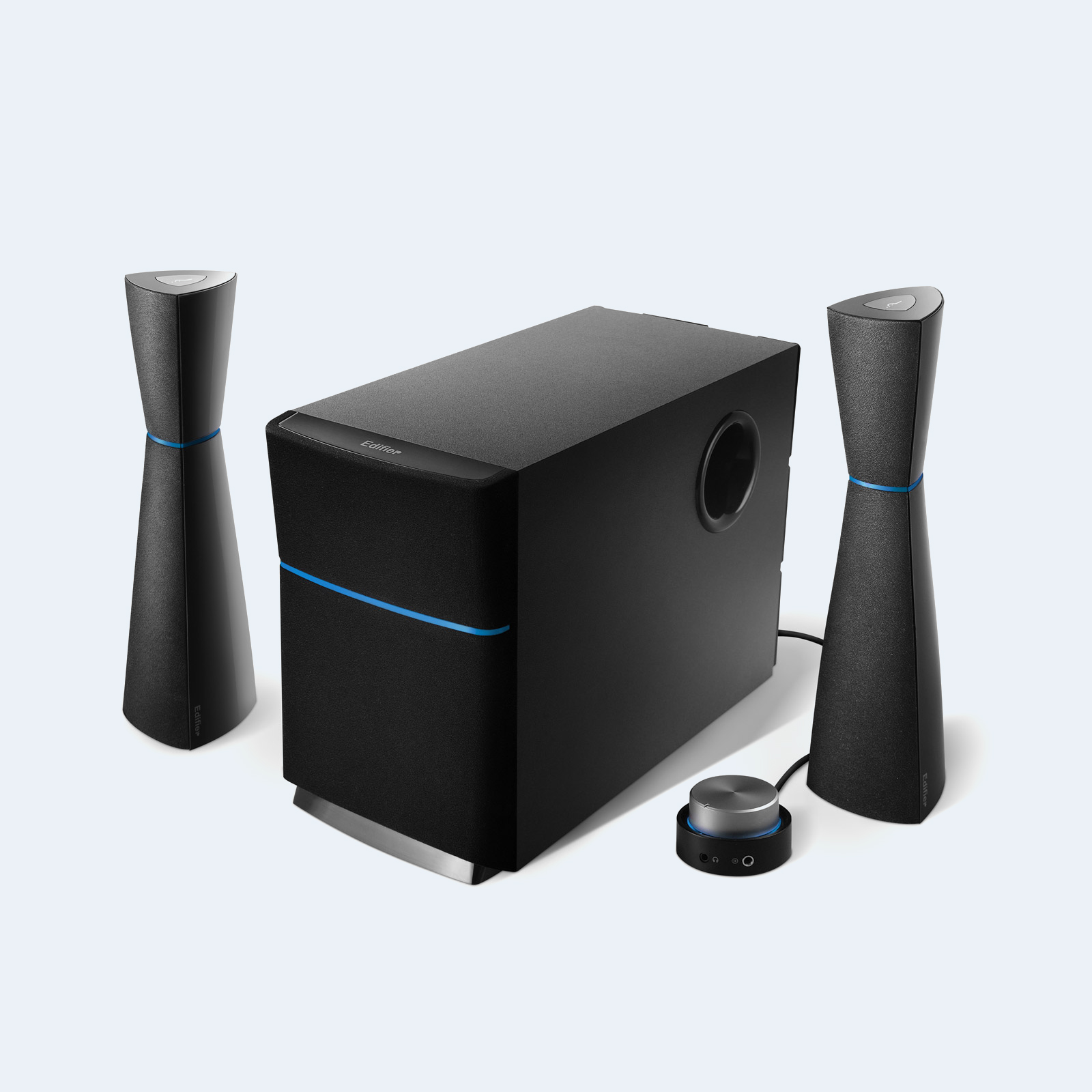 M3200
Hourglass design, timeless sound.
2.1 audio speakers capable of hosting multiple audio sources
Hourglass design
Magnetically shielded subwoofer with 5½ inch driver
2

Year Warranty
Free Shipping to 48 States
30

Day Return Policy
This backs up the fact that Edifier is marketing the speaker set as suitable for multimedia playback, when you'd be listening to music tracks or dialogue from films.
Ads by Kiosked The design is quite striking: an avant-garde look that will fit in with a modern LCD monitor's rounded bezel. The two stereo speakers steal the show, each shaped like a flower vase cross-bred with a futuristic pepper-grinder. Their fascias are a fabric-covered black, with a thin red band circling the thinnest point on each speaker.
M3200 by Edifier is a compliment to any environment and can be applied to an array of audio host devices to perform as a professional and effective audio solution.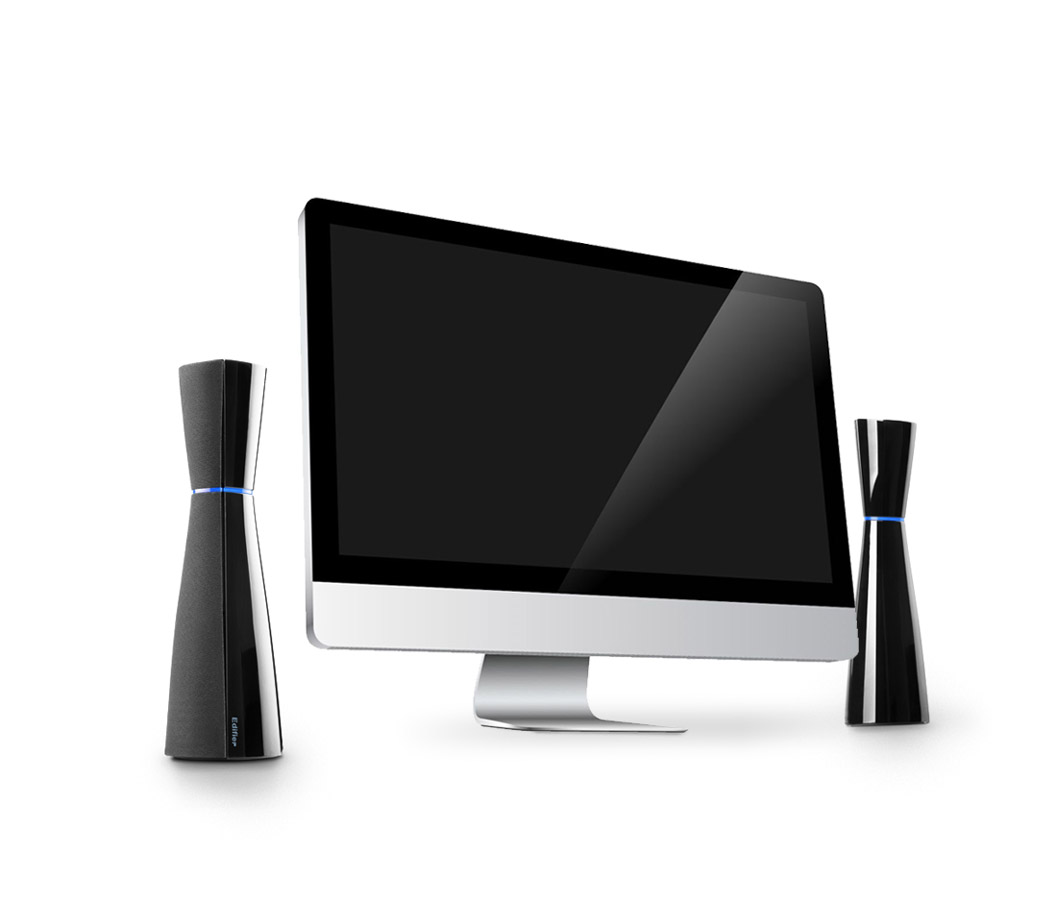 Overview
Forget boring, boxy speakers. The uniquely designed M3200 speaker offers a refreshing look that will dazzle your eyes. Two hourglass shaped satellites accompany a curvy subwoofer to bring you exceptional sound. Plug into your computer for a crisp look paired with luxurious sound.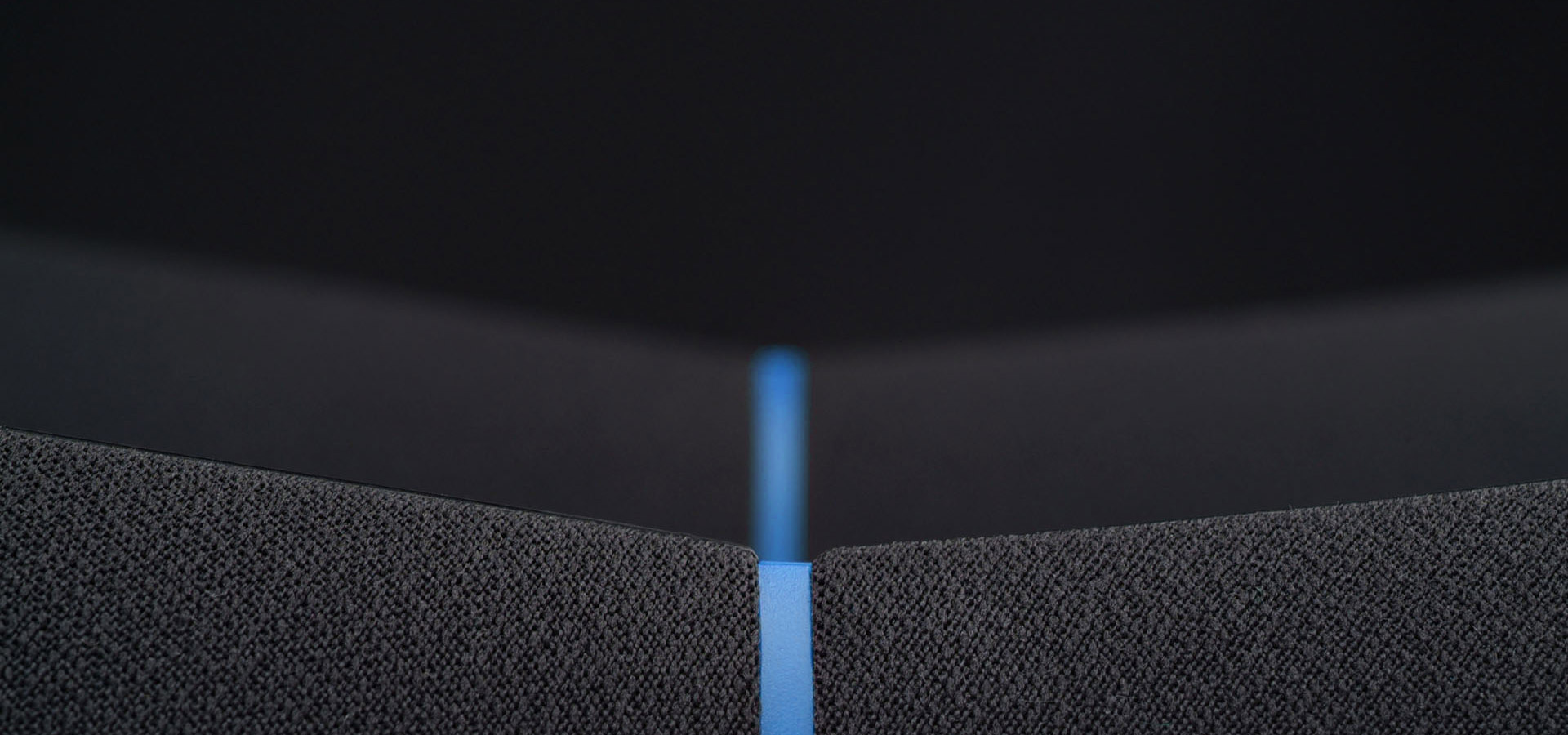 Lavish Style
Blue never looked so good. Edifiers' M3200 unique shape is highlighted with a cool blue halo. Blue highlights circle the thinnest point of the satellites and subwoofer. The glowing circle only on the remote expresses that it is ready to blast sound. This 2.1 speaker system artfully blends design aesthetics with reliable functionality, perfectly suited for the style-conscious audiophiles.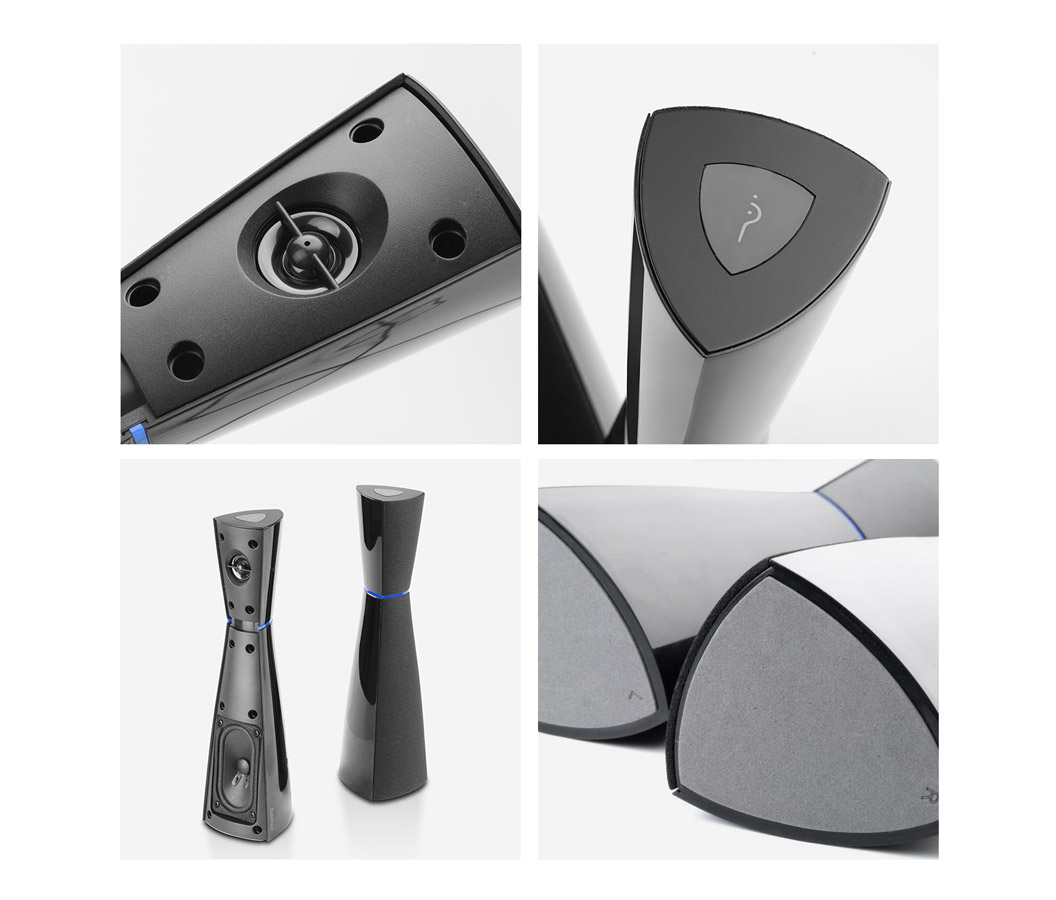 Simple Elegance
The two hourglass-shaped satellites are expertly tuned to provide pristine audio. Two different size drivers in each satellite provide a combined 18 watts of power. Coated in a glossy finish, the M3200 will make your desktop look pristine.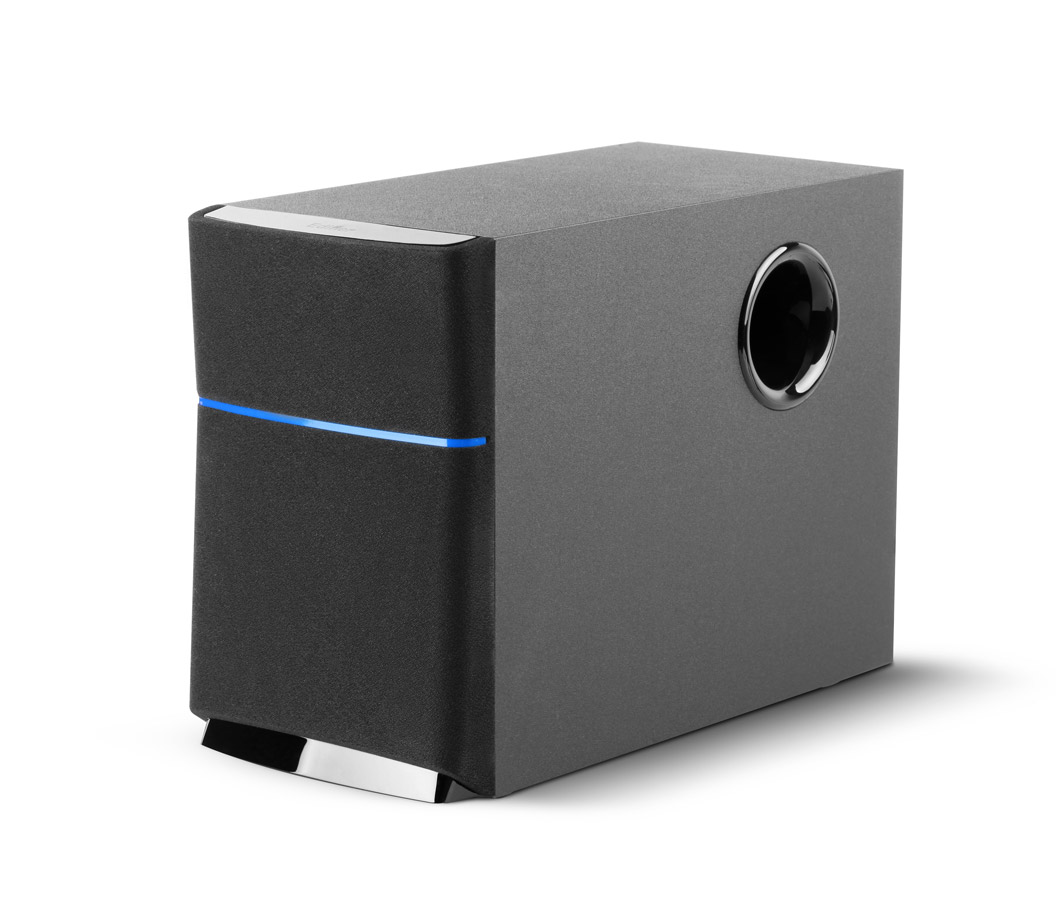 Awaken Your Senses
Totaling 34 watts of power, Edifier's M3200 is designed to take your listening experience above and beyond. Featuring a wooden enclosed subwoofer with a 5-½ inch driver, your sound will have a richer, deeper bass.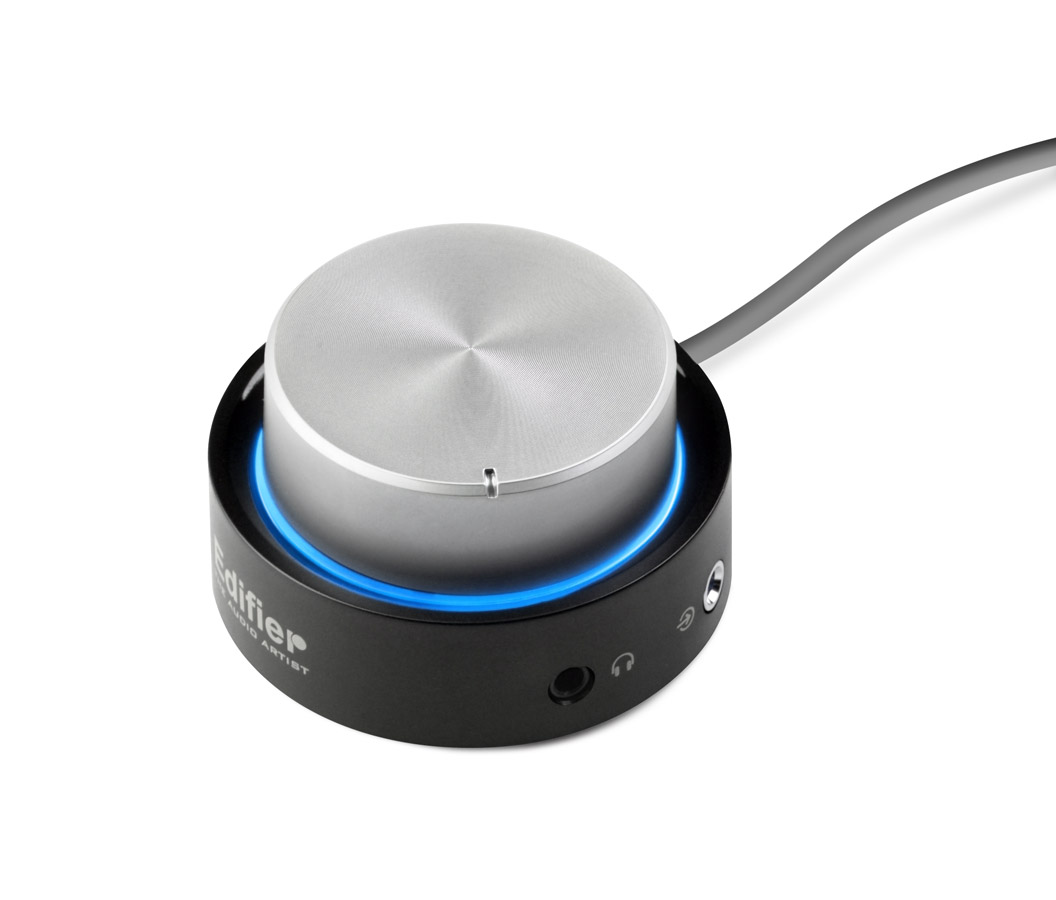 Glowing Control
While earning serious style points, Edifier's M3200 is designed with brilliant functionality. A wired remote control with an aluminum wheel offers a smooth operating experience and lets you effortlessly adjust master volume. The M3200's remote control features a subtle blue halo as the power indicator. So you'll know exactly when this 2.1 speaker system is switched on and ready to pump out some serious beats. A headphone output and a 3.5mm auxiliary input port are also conveniently located on the remote control.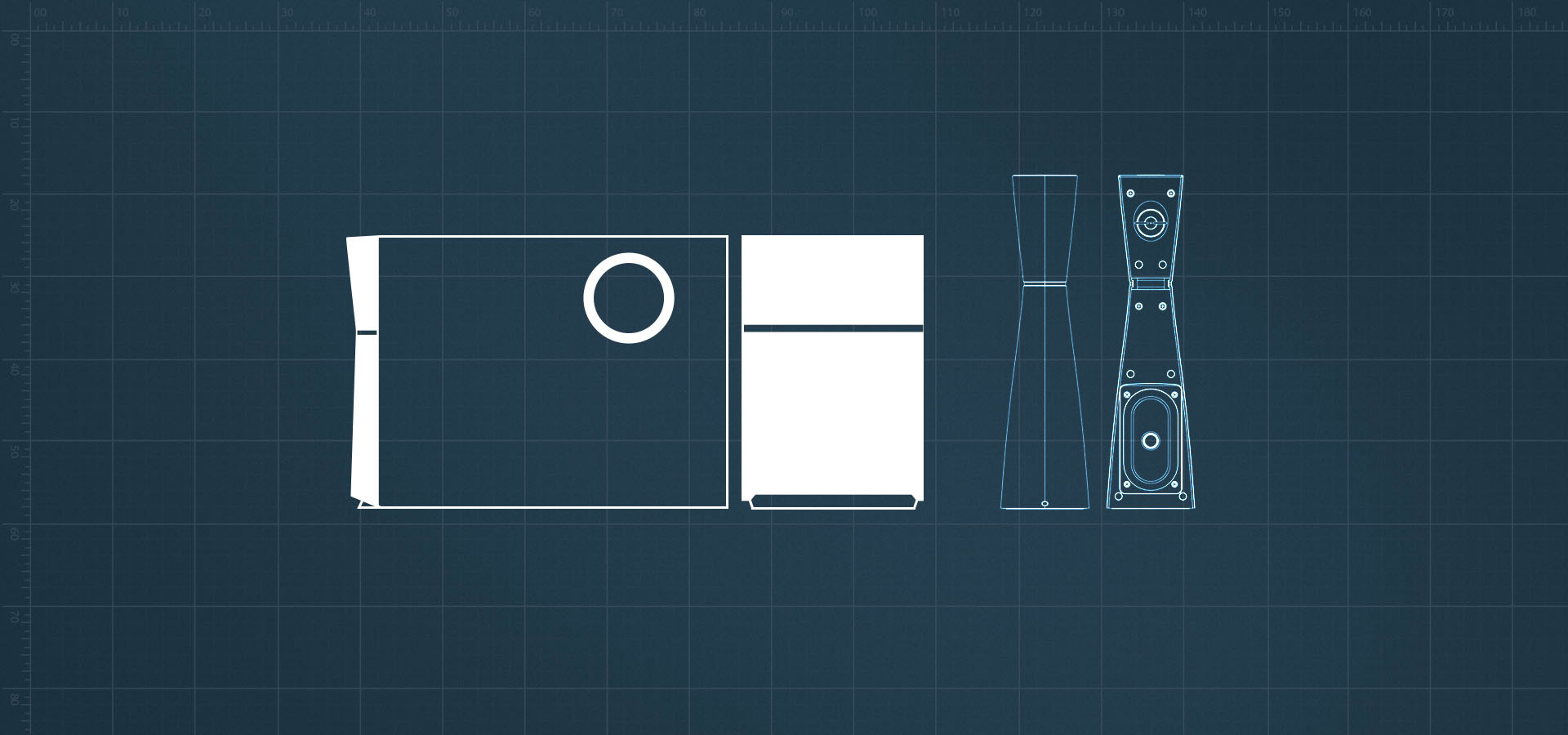 Specifications
INPUT SENSITIVITY
Satellites: 450mV ± 50mV (Line in) | Subwoofer: 60mV ± 20mV
SUBWOOFER / BASS UNIT
5.5 inch (139.7mm) Magnetically shielded, 4Ω
MIDRANGE / HIGH UNIT
50mm x 90mm Magnetically shielded, 4Ω
DIMENSION
Satellite: 74mm x 282mm x 89mm