Perfectly portable
MP200 Portable Bluetooth Speaker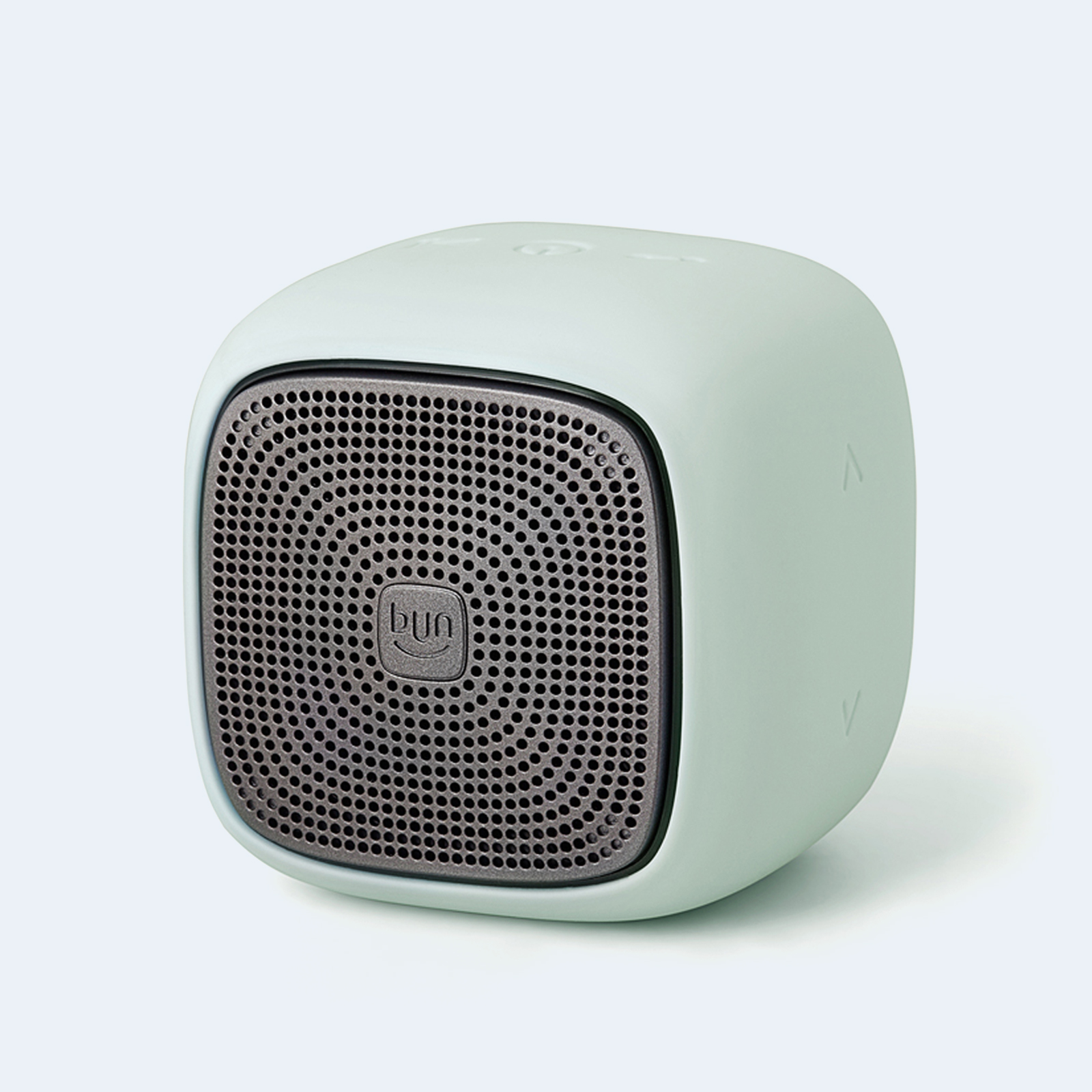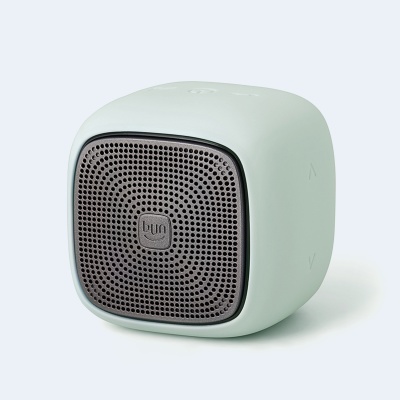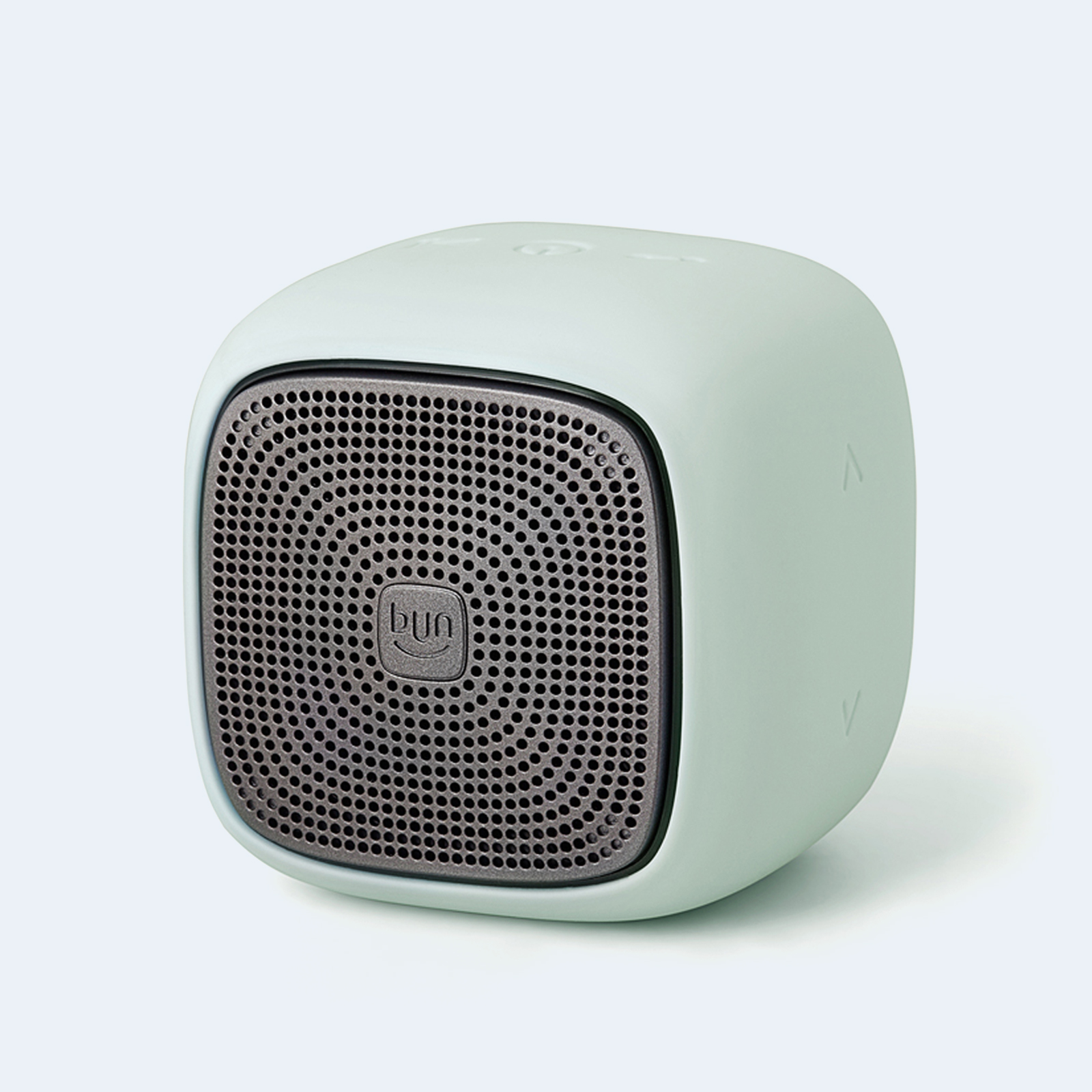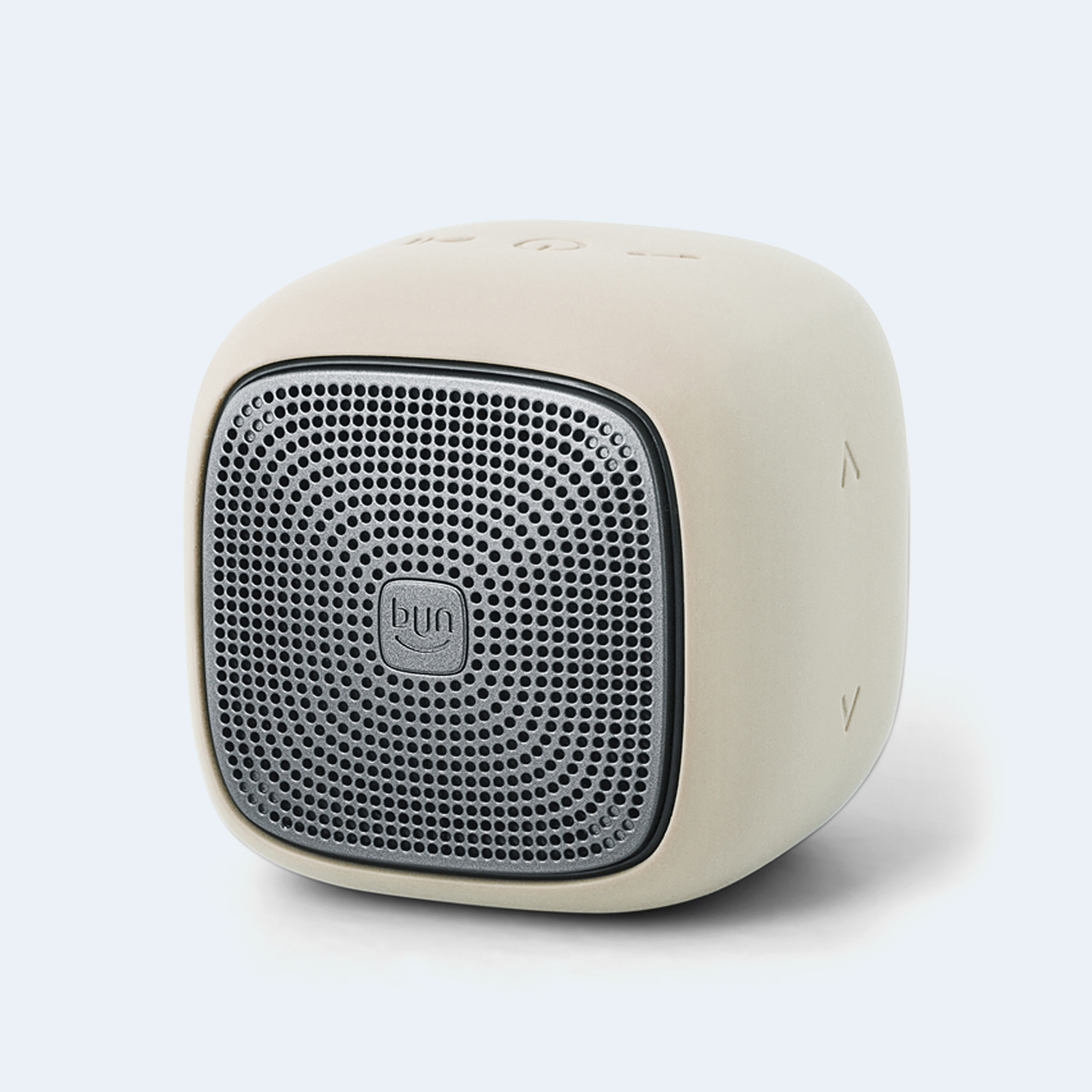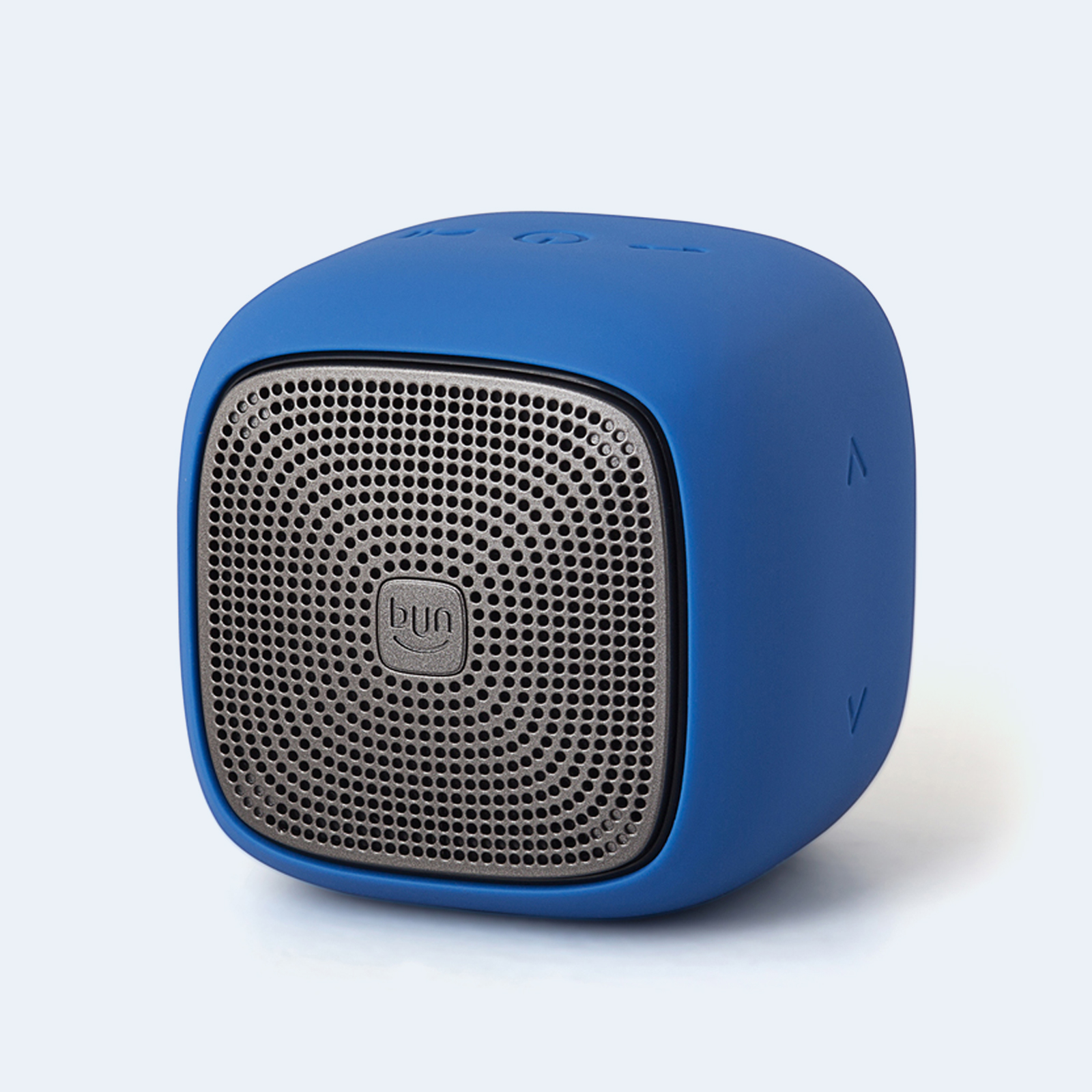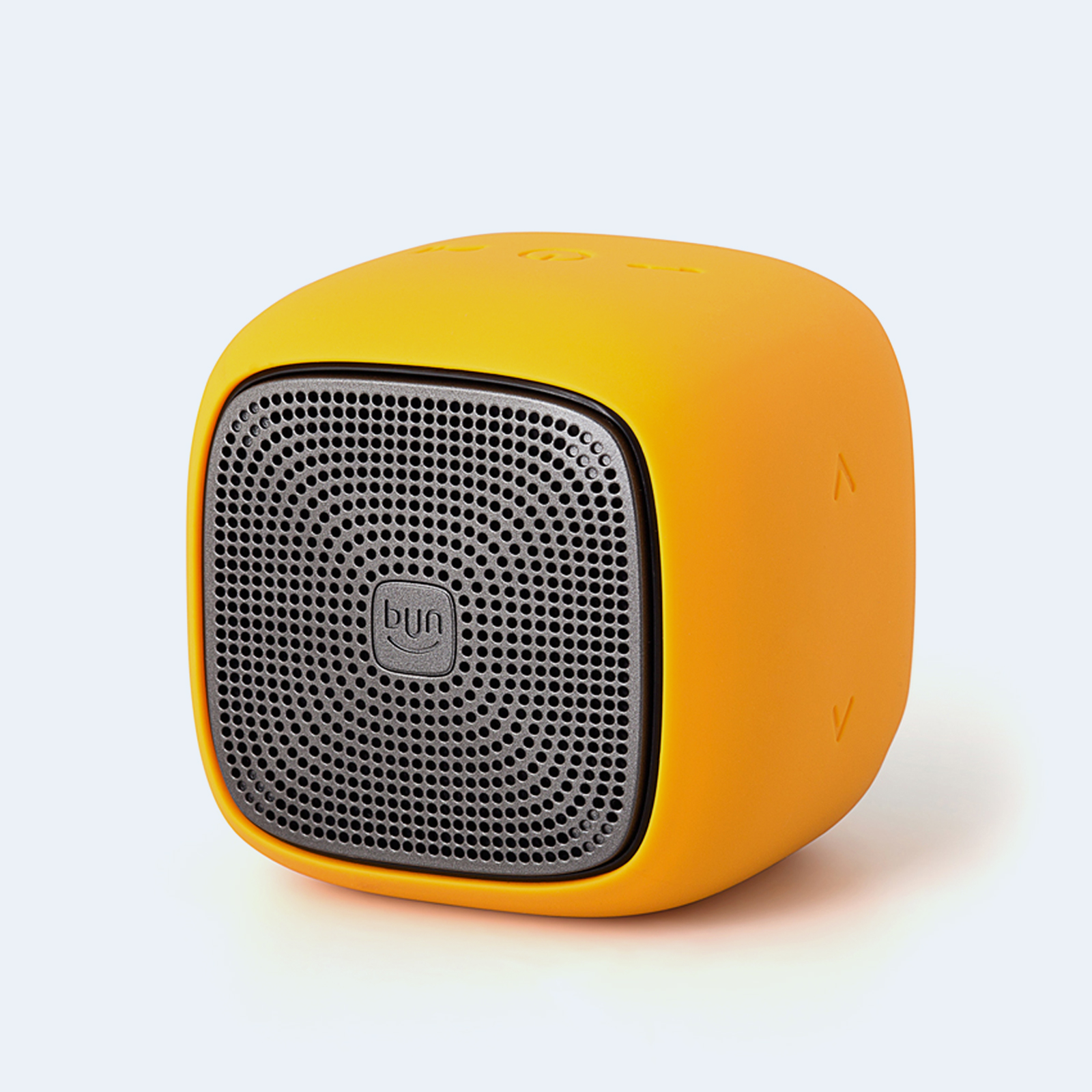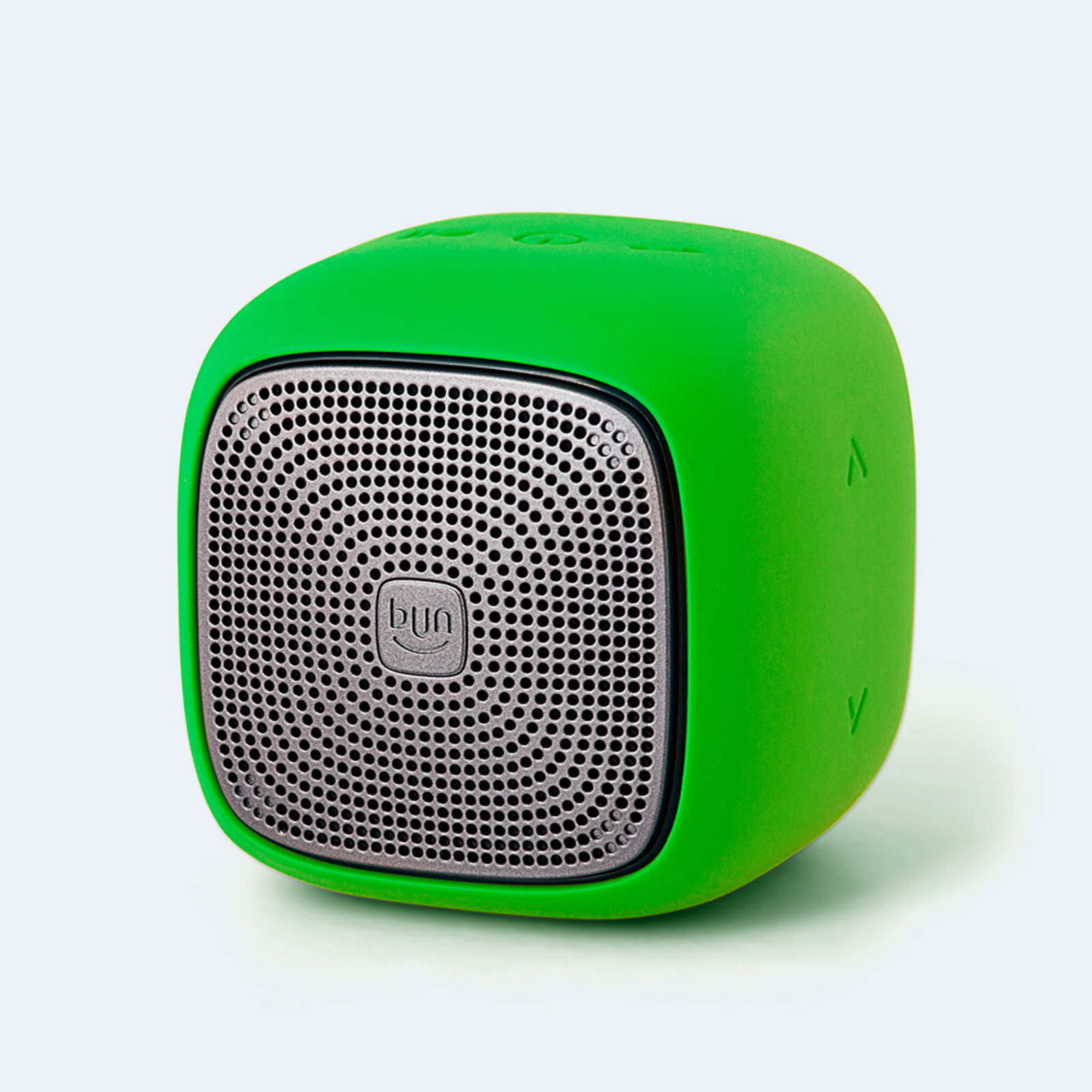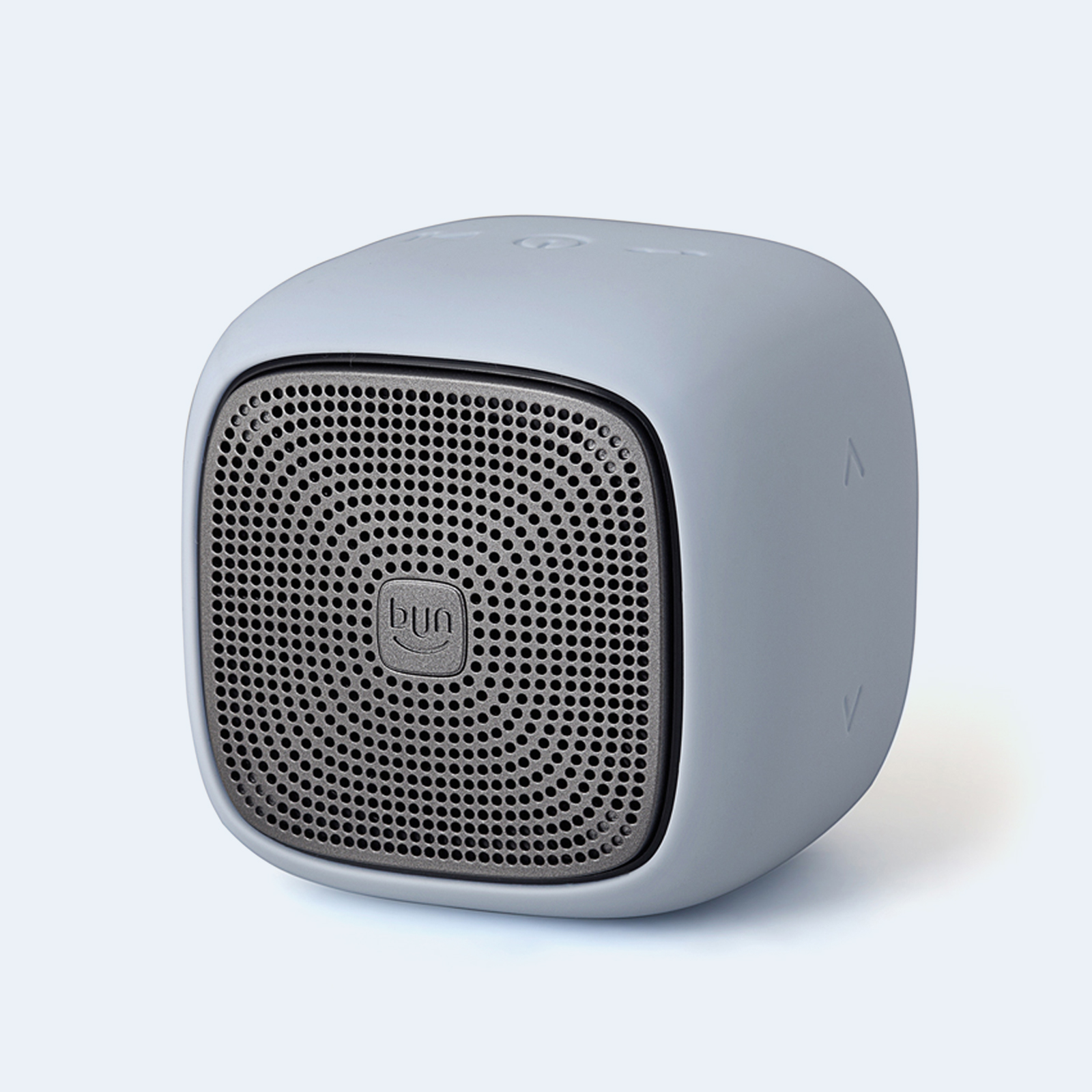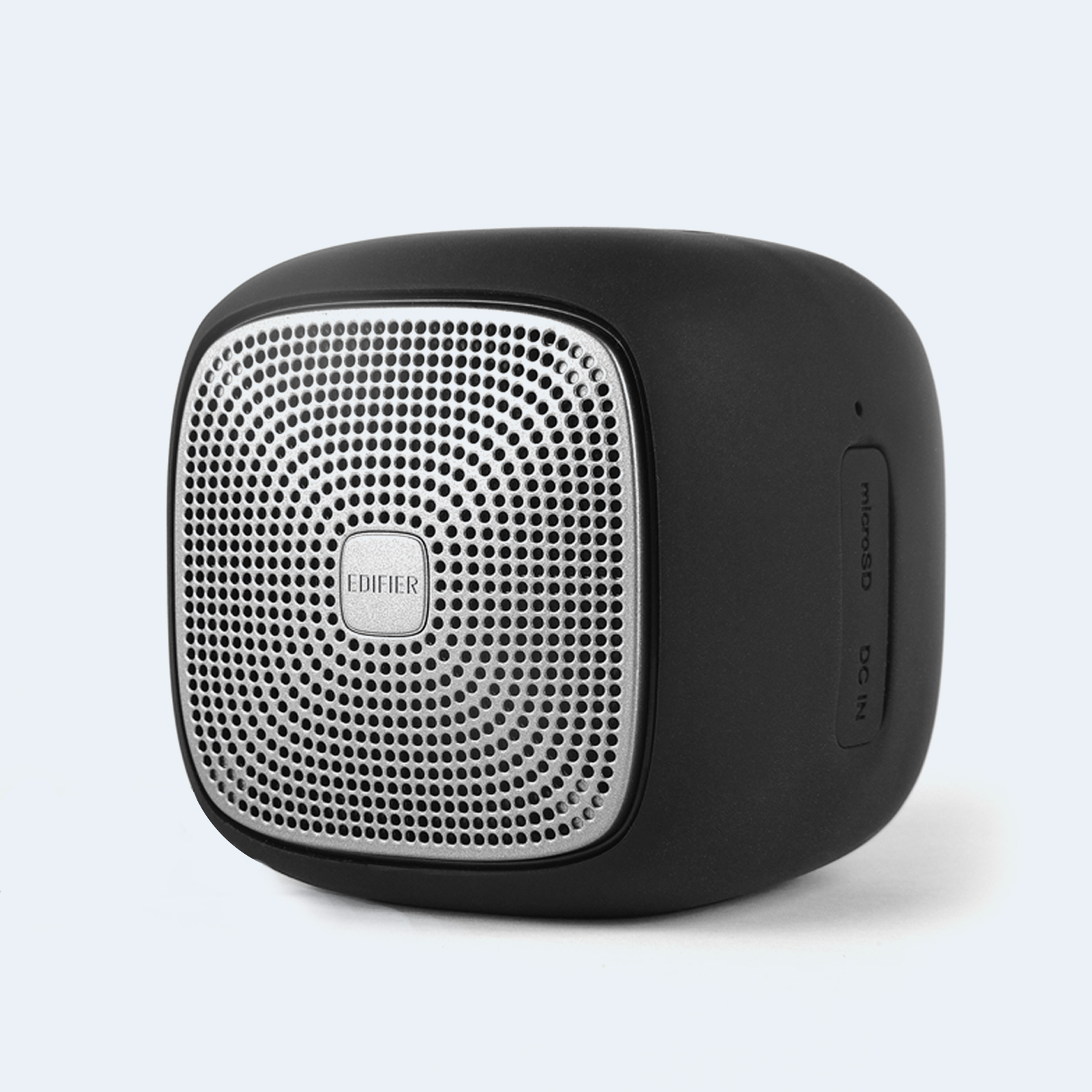 MP200
Cute, cubic speaker
microSD and Bluetooth inputs
Cute 2-inch cubic design
Splash and dust protected IP54 rating
2

Year Warranty
Free Shipping to 48 States
30

Day Return Policy
We'd say that for its price the MP200 does a remarkable job of not only providing good sound but also versatile playback options in a very nicely designed package. If you're looking for an ultra-small speaker that you can take just about anywhere, it's hard to go wrong with the MP200 at this price.
Edifier's MP200 Speaker, is about as small as a good speaker comes (keyword: good), featuring a square design that is about 2.5″ on each side. Use it to fill in your room with something relaxing while you study or taking a peaceful hike in the nearby mountains. It's small, allowing it to hang from a bag with ease and could easily take a bump or two without anything to worry about (including a little bit of water).
The Edifier MP200 is a true portable wireless speaker. I say "true" because it is small enough to carry no matter where you go. Being so small, you'd think the sound was small too, but for its size, it's pleasantly loud.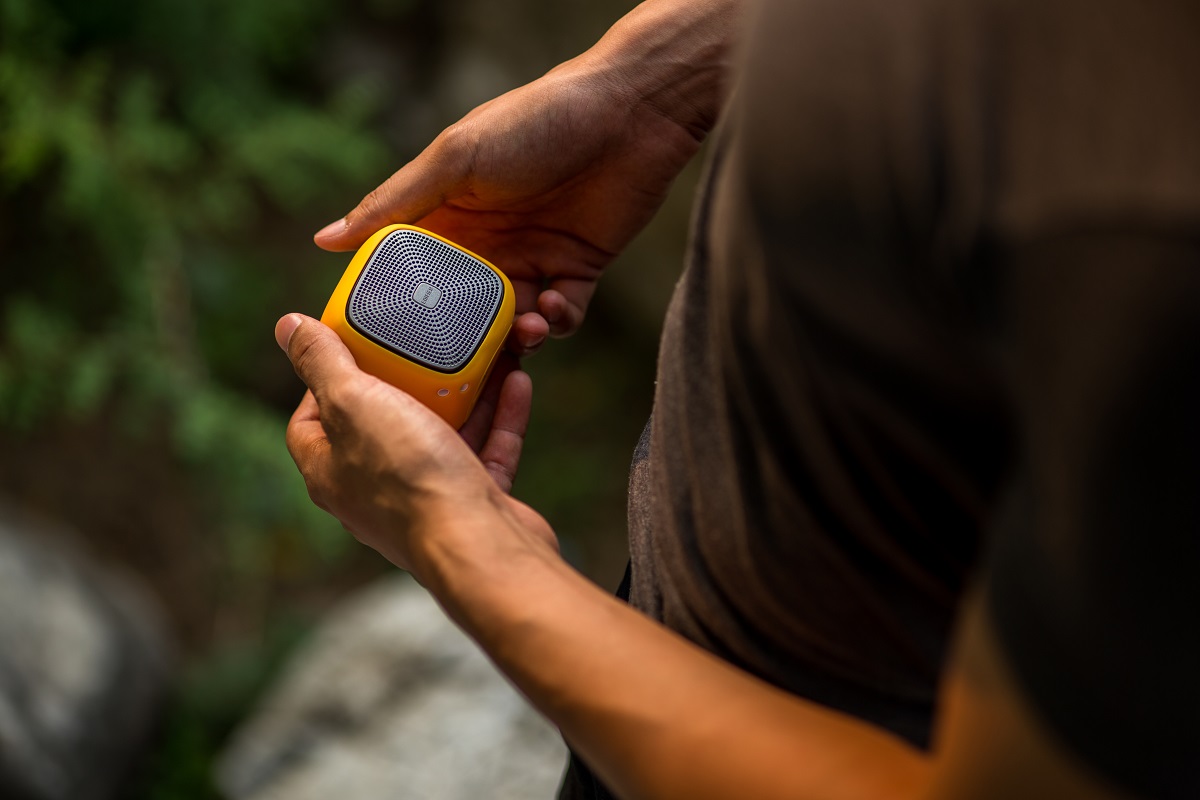 Small yet powerful
Carry the power of full range sound in the palm of your hand. Feel like you are carrying the band with you on your travels.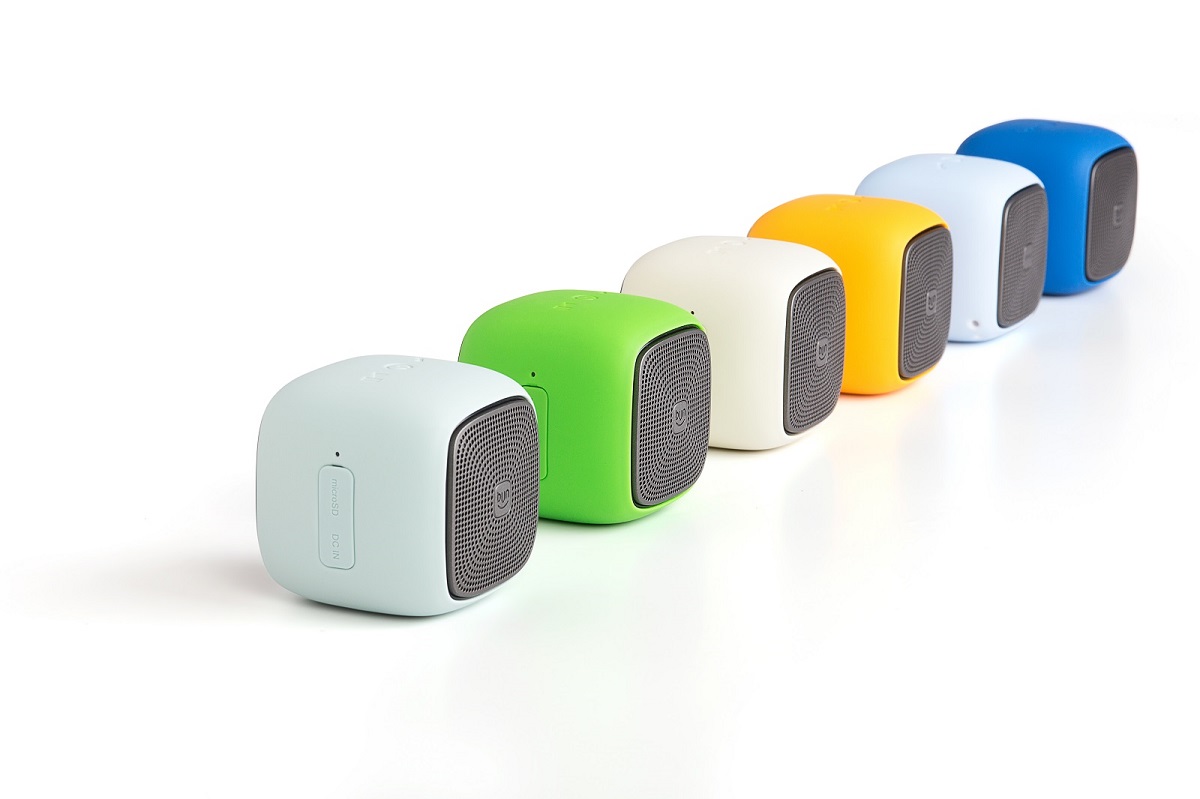 Speakers that are as colorful as you
Let your personality shine through wherever you go with your choice of color with our portable speaker.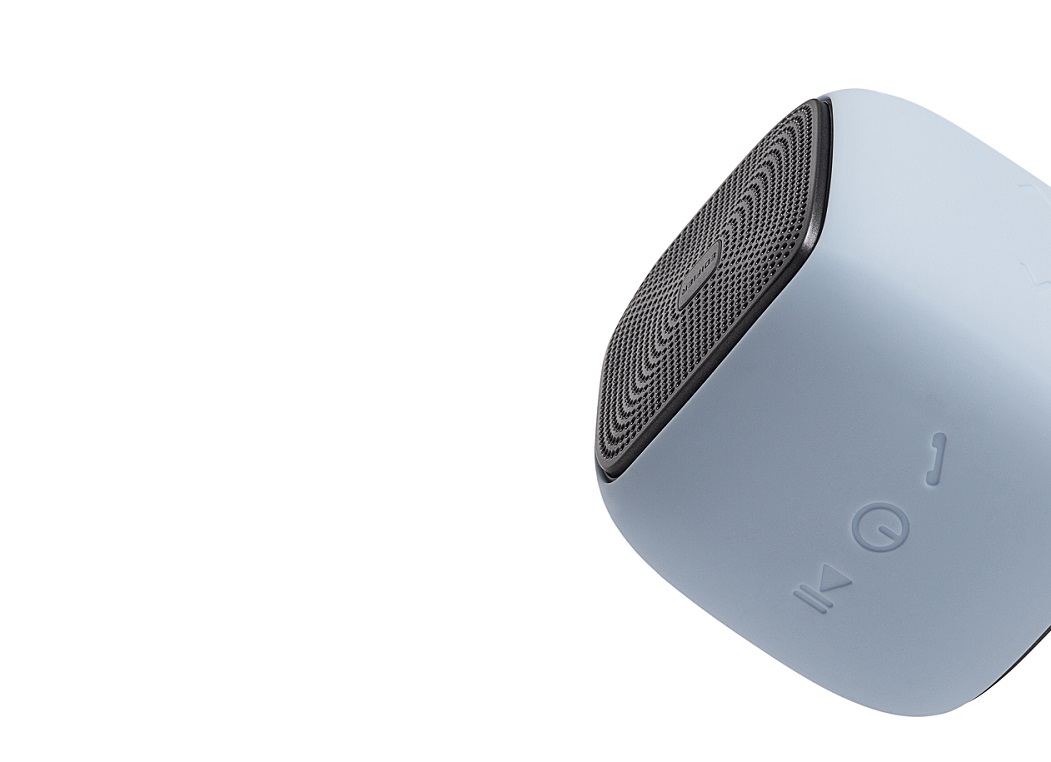 Simple to control
Three button control located on top of the speaker lets you easily control your audio. Answering calls, powering on and playback control. Quickly change your portable speaker into a speaker phone with the call button.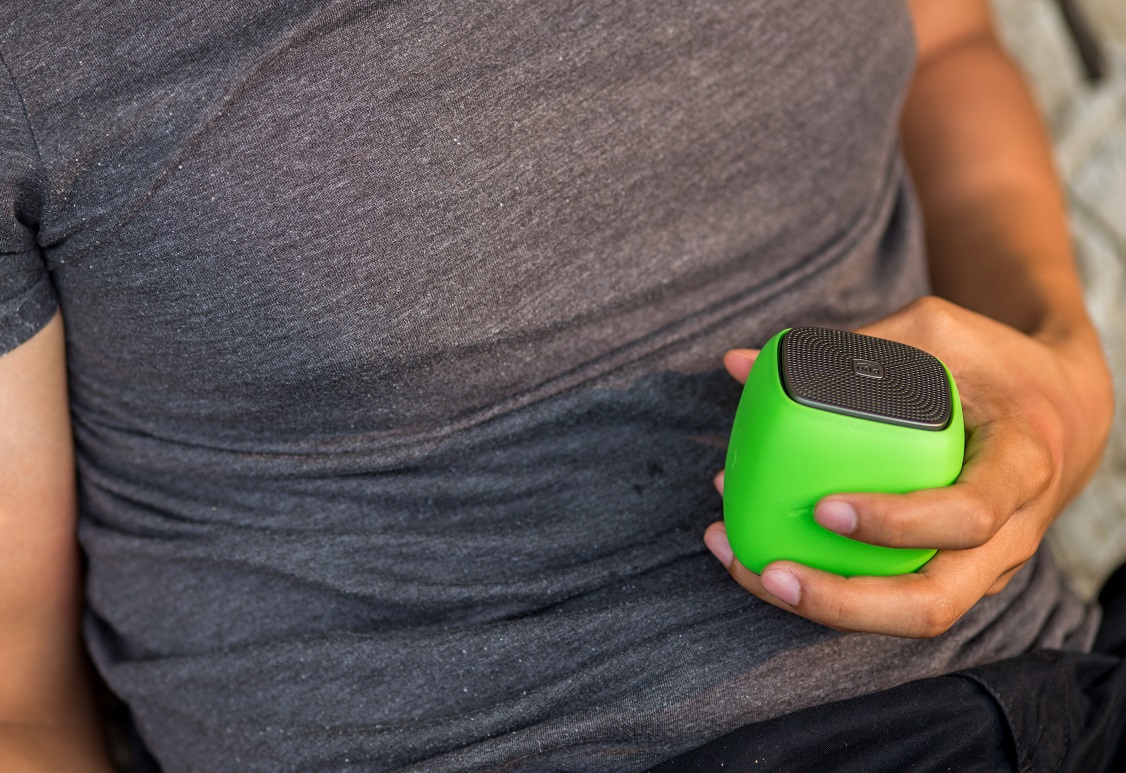 Smooth feeling encasement
Hold this small cute speaker and understand that the encasement and hand feel is shockingly smooth and comfortable to hold in your hand.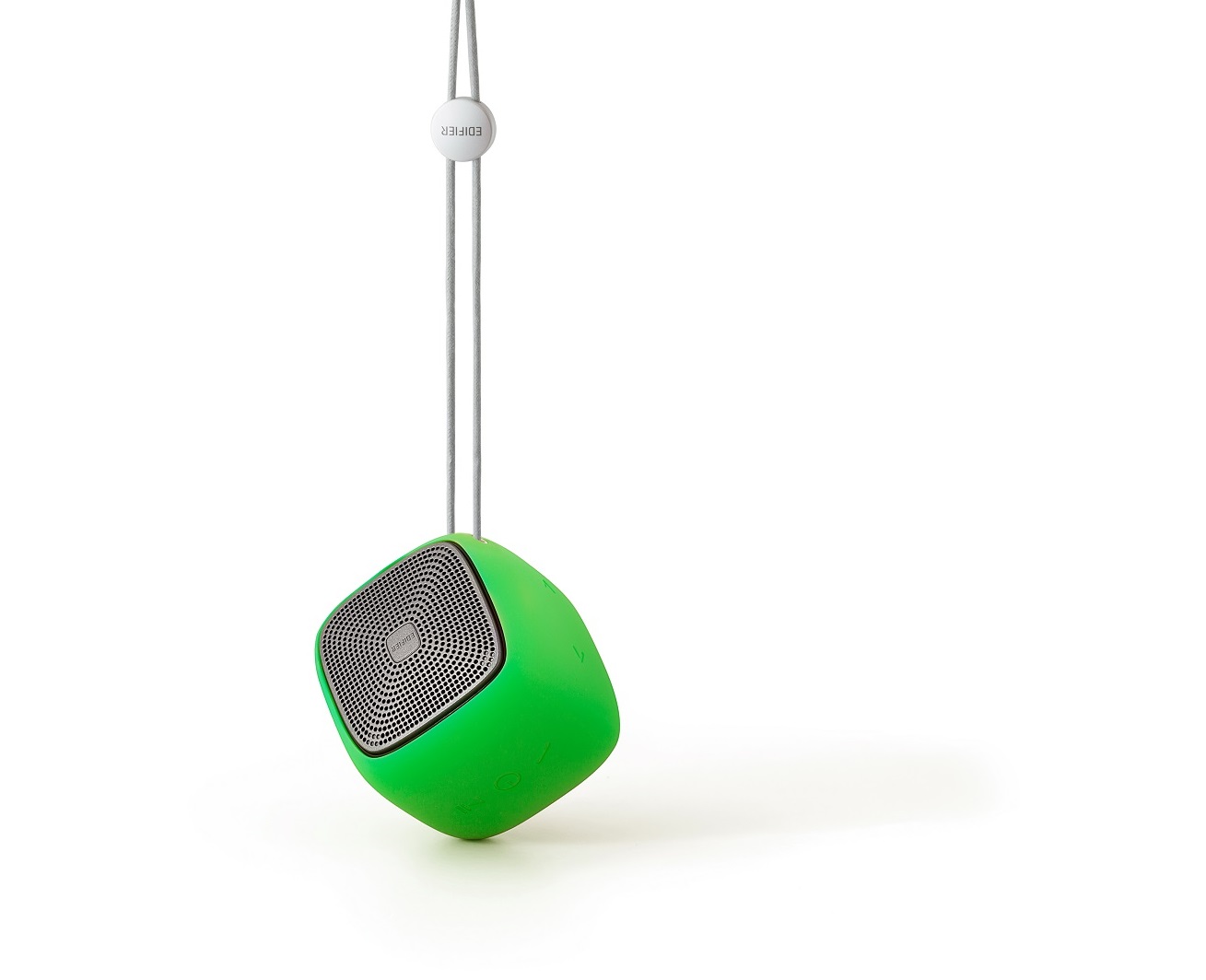 Hand string for portability
Handy string is attached to the cube for easier traveling. Hang the speaker from a door knob, your wrist, your car's rear view mirror, or anywhere else you can think of.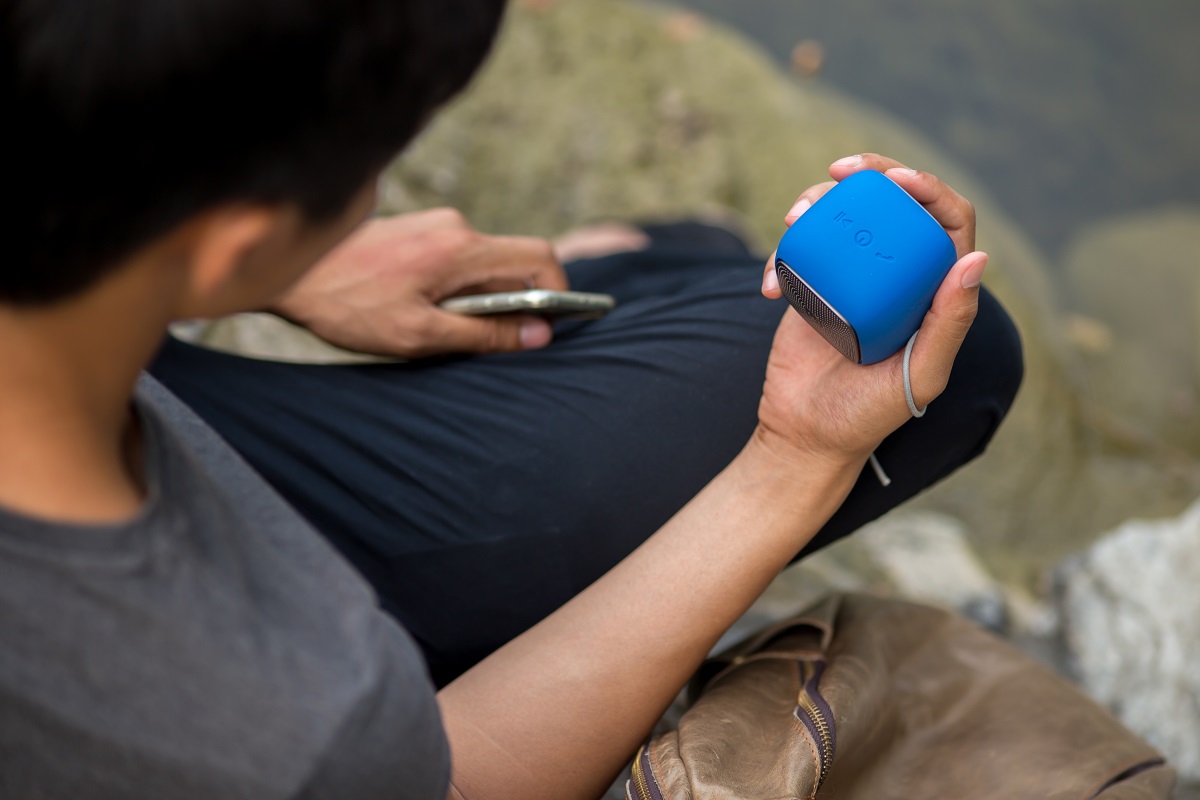 Hard hitting sound in the palm of your hand
Having the speaker driver only be 2-inches wide, you will be incredibly impressed with the monstrous sound from this tiny Bluetooth speaker.
Made to keep on playing
A portable speaker needs to be durable and that is what the MP200 offers. Each one is made to come with you on your trips including backpacking wherever you go.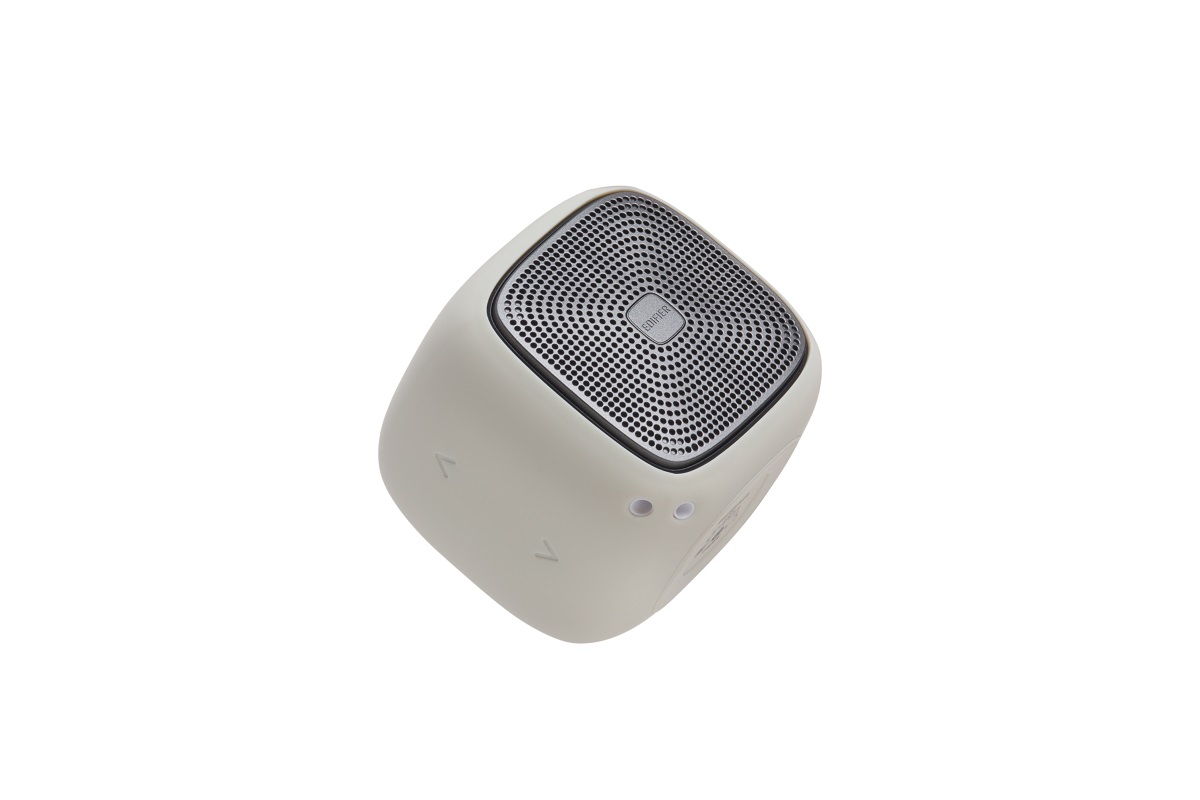 Cubic Perfection
These portable speakers are designed to cubic perfection. Simple to hold with no hard edges making them perfectly safe.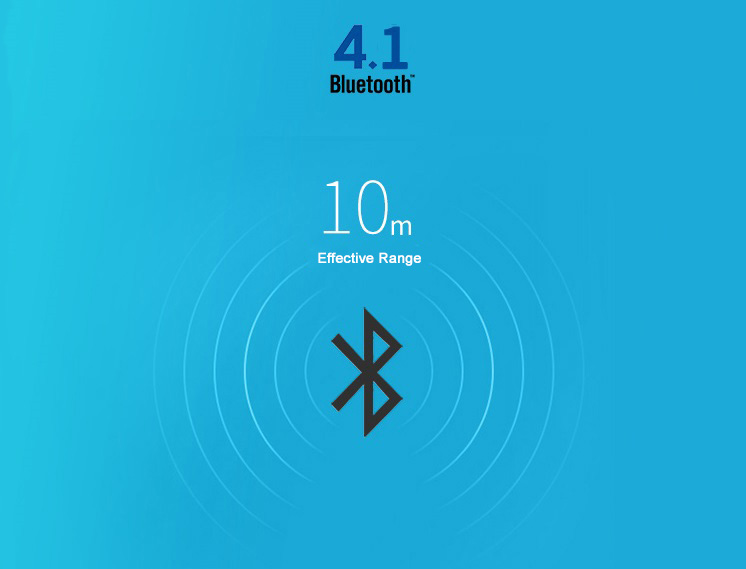 Bluetooth 4.1 connection
Enjoy Bluetooth to its fullest with Bluetooth 4.1. Reach up to a distance of 10 meters for wireless connectivity.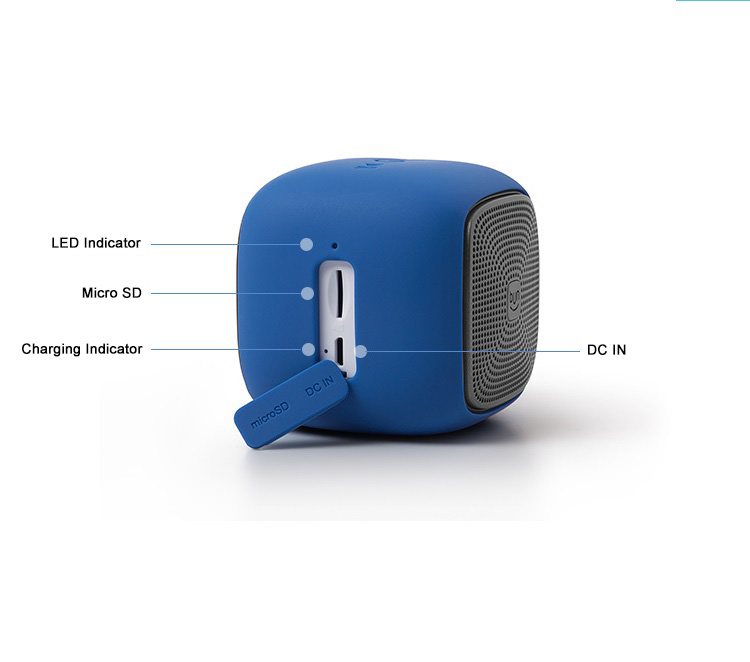 microSD card input and USB charging
Load up your microSD with all your favorite tracks and play directly from your card onto the speaker. Plug the speaker directly into a computer or laptop let it charge with the included USB charging cable.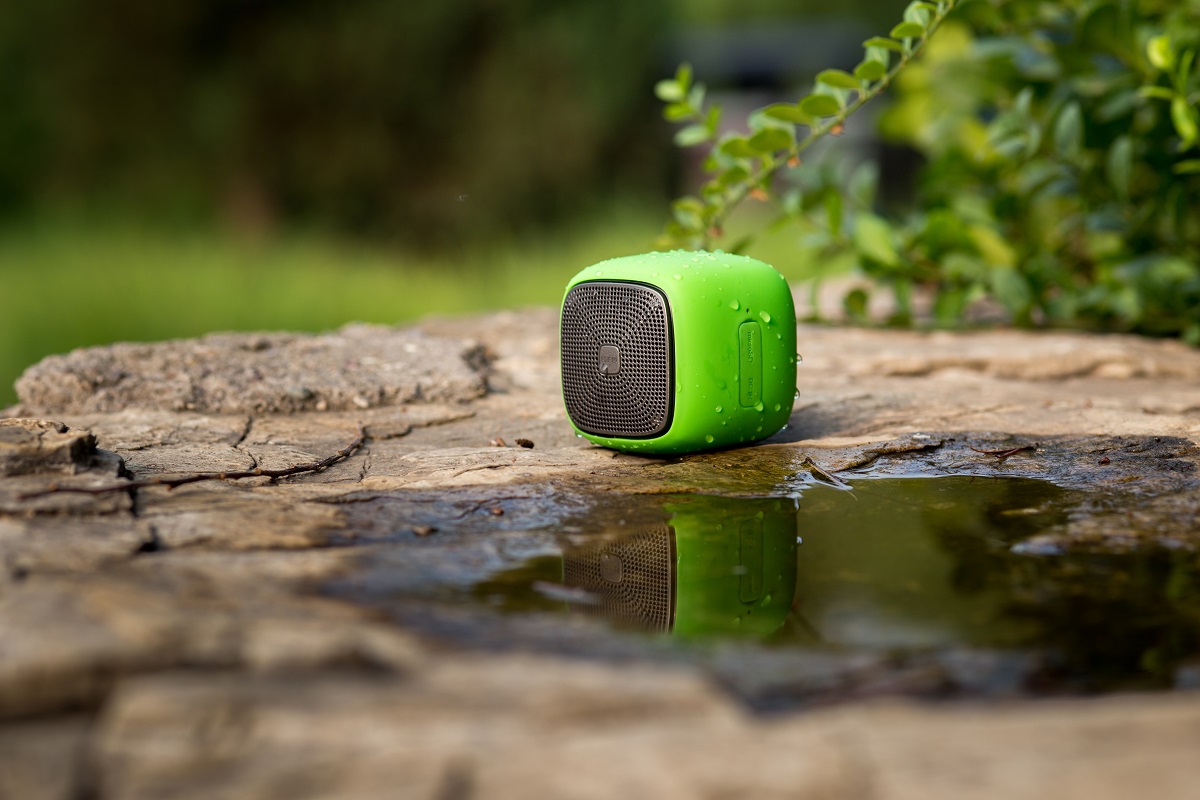 Splash proof portable speaker
Keep your tunes going while traveling. Do you have a weekend getaway planned and afraid of damaging your speakers? Don't ever worry when the MP200 has an IP rating 54 this makes sure the speaker is protected from both dust and water spray.
Specifications
INPUT SENSITIVITY
Bluetooth / USB audio streaming: 300 ± 50mFFS
INPUT TYPE
microSD card / Bluetooth / USB audio streaming