A new renaissance for an old classic
R1280DB Powered Bluetooth Speakers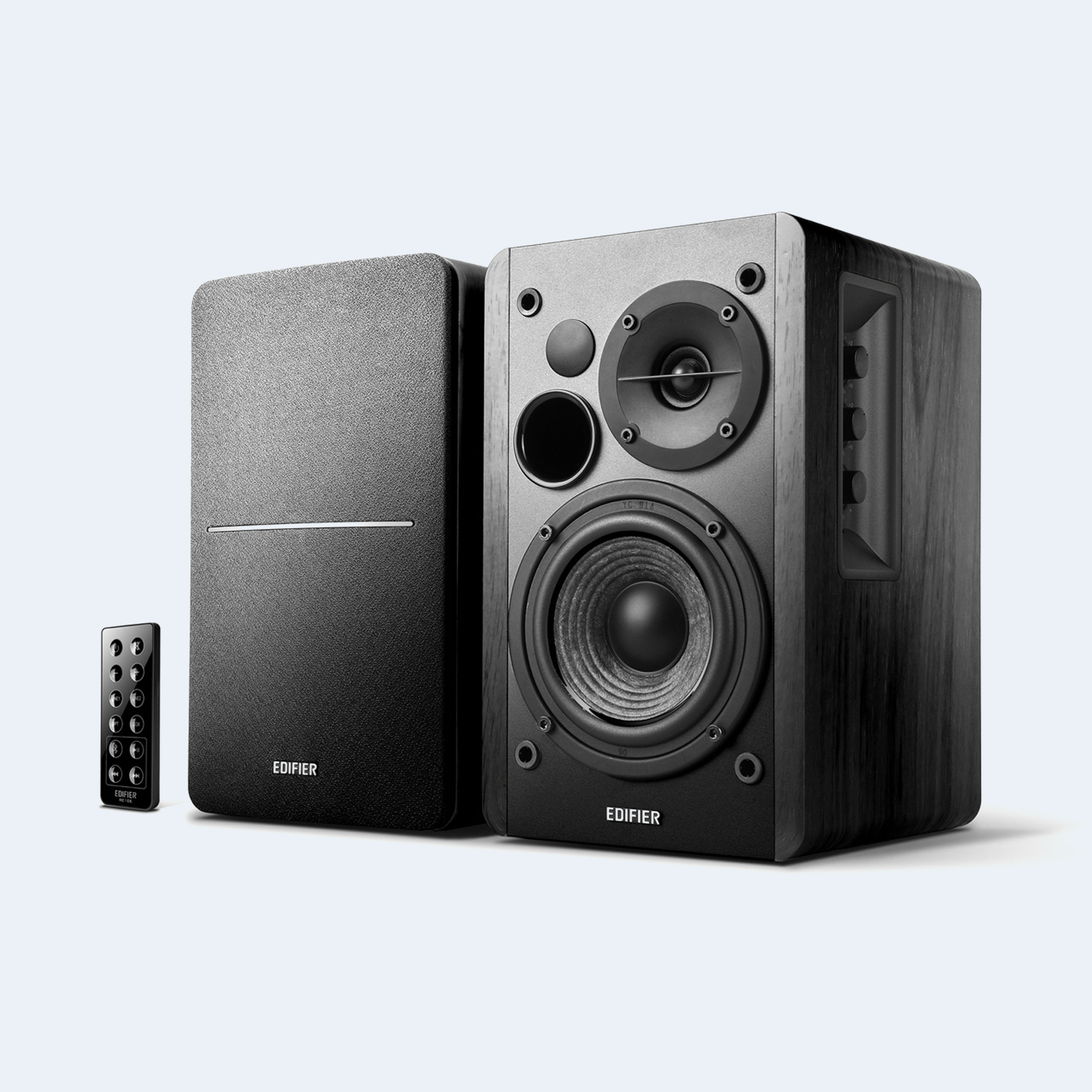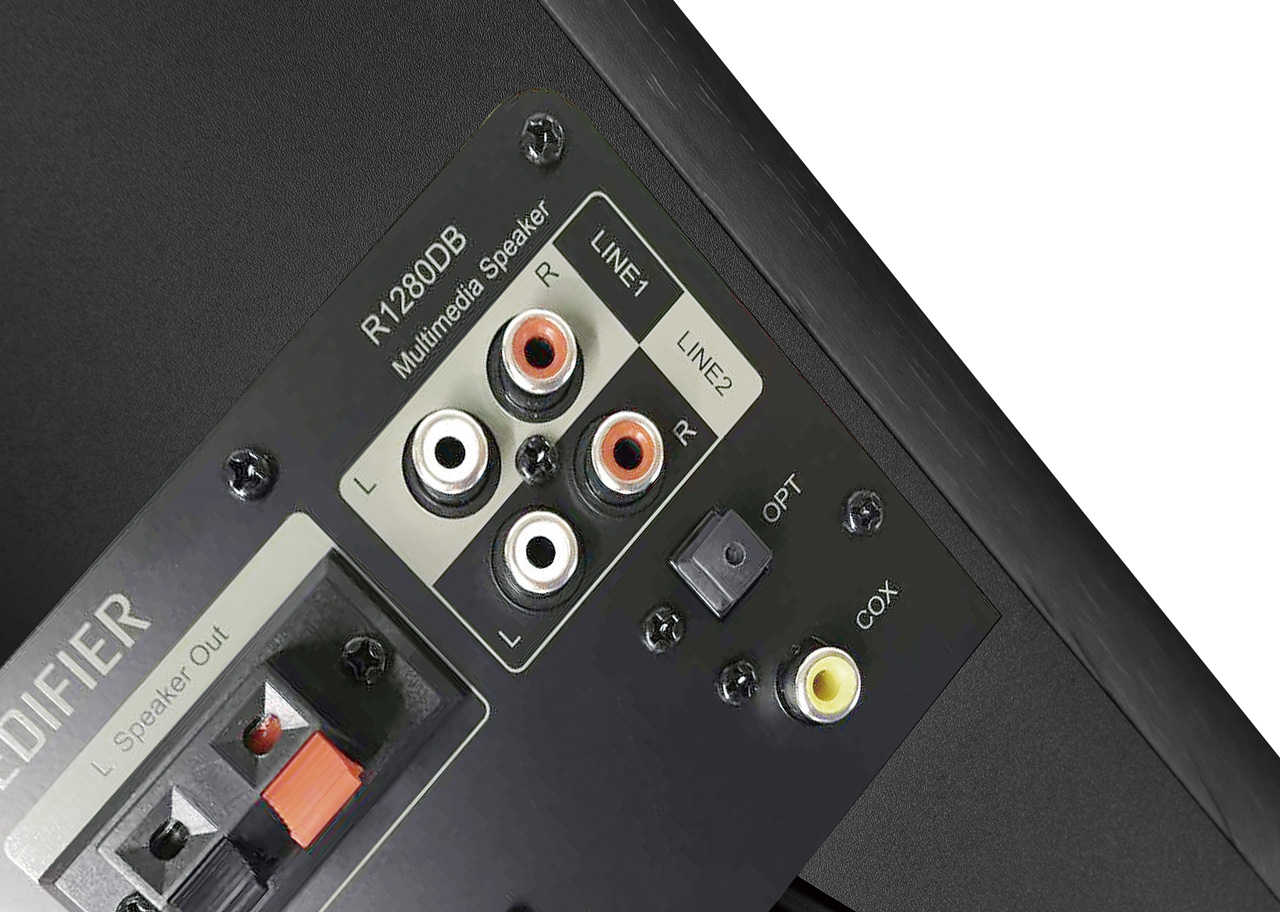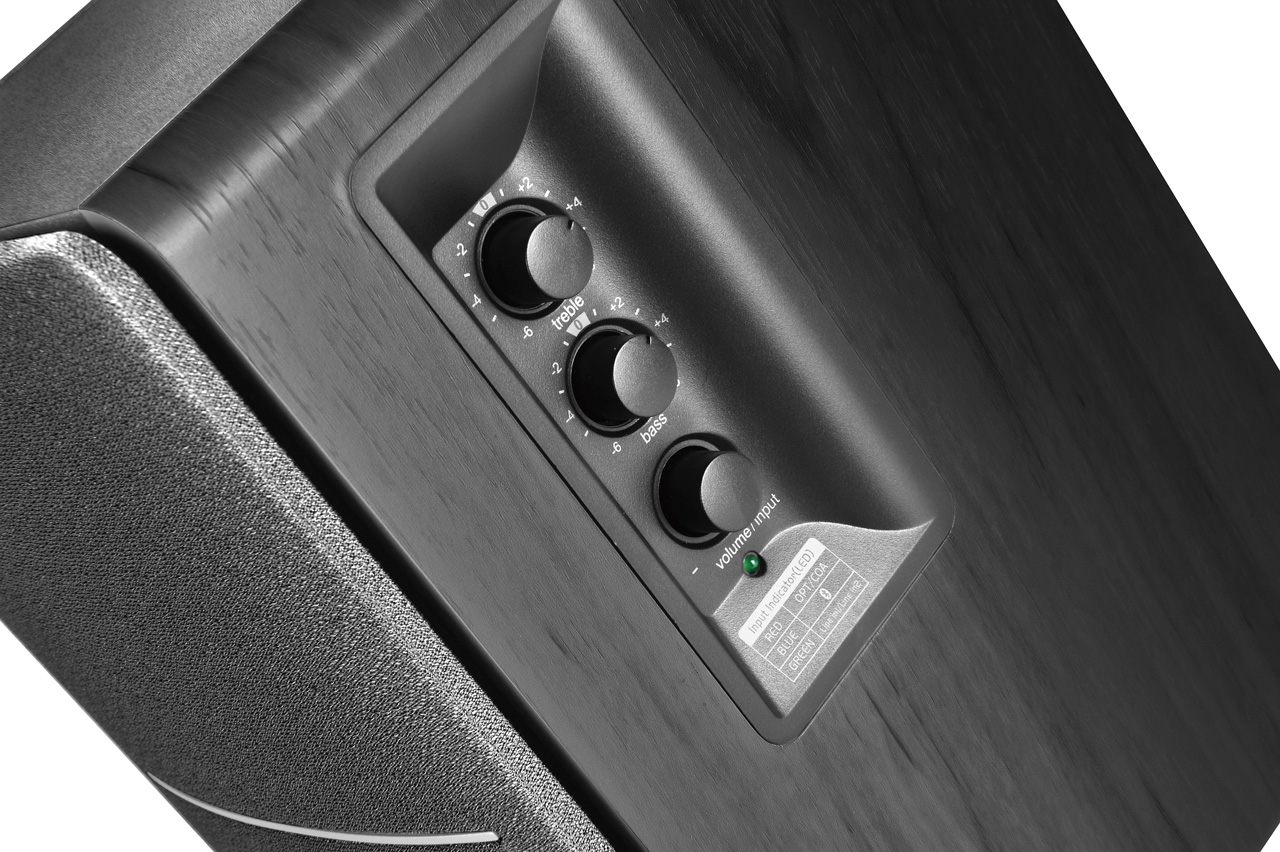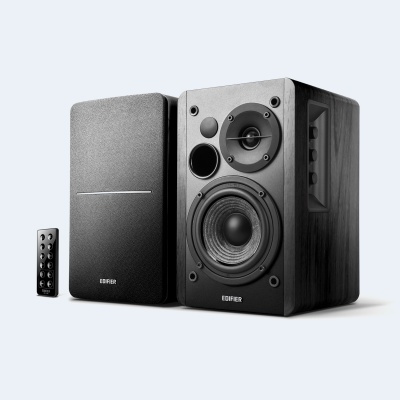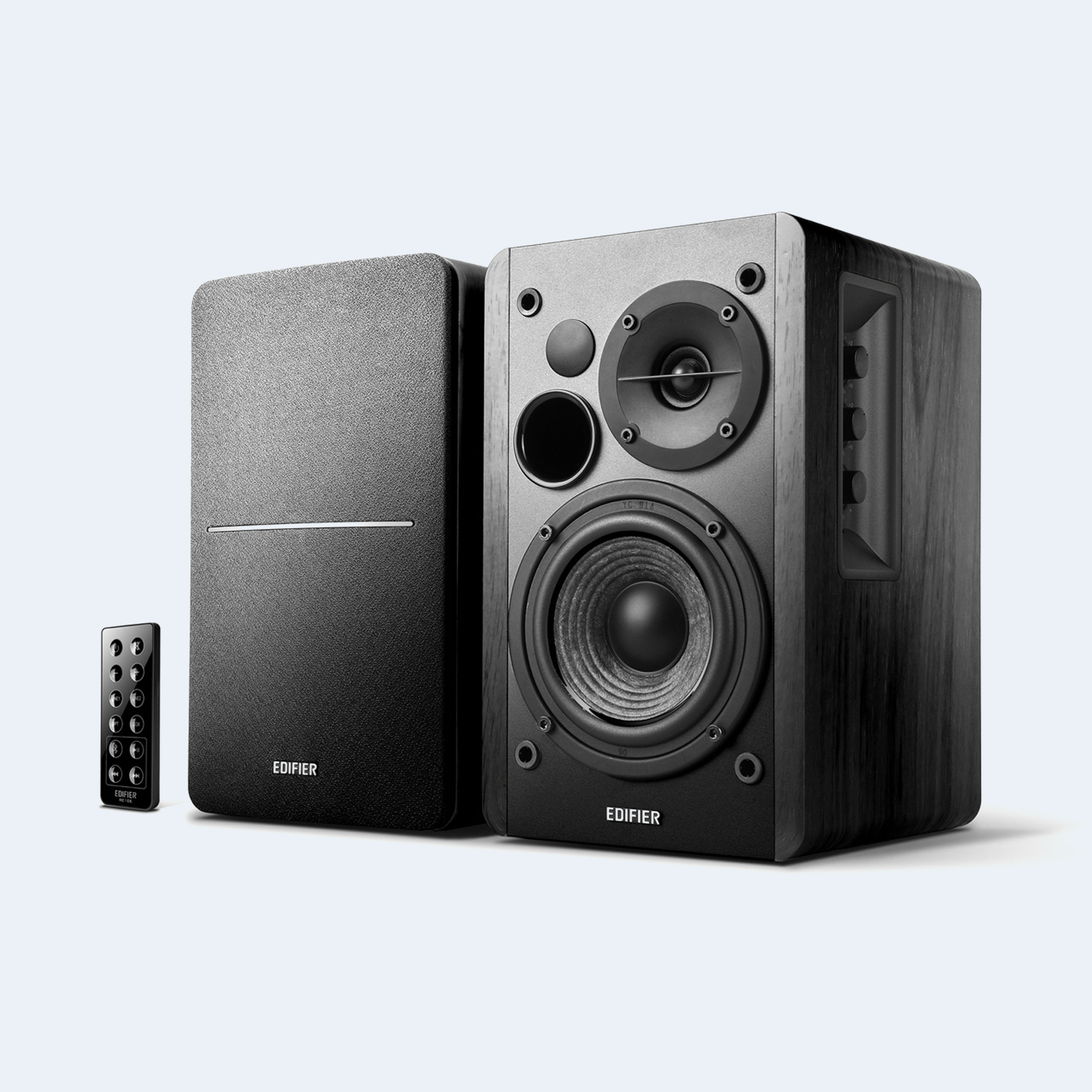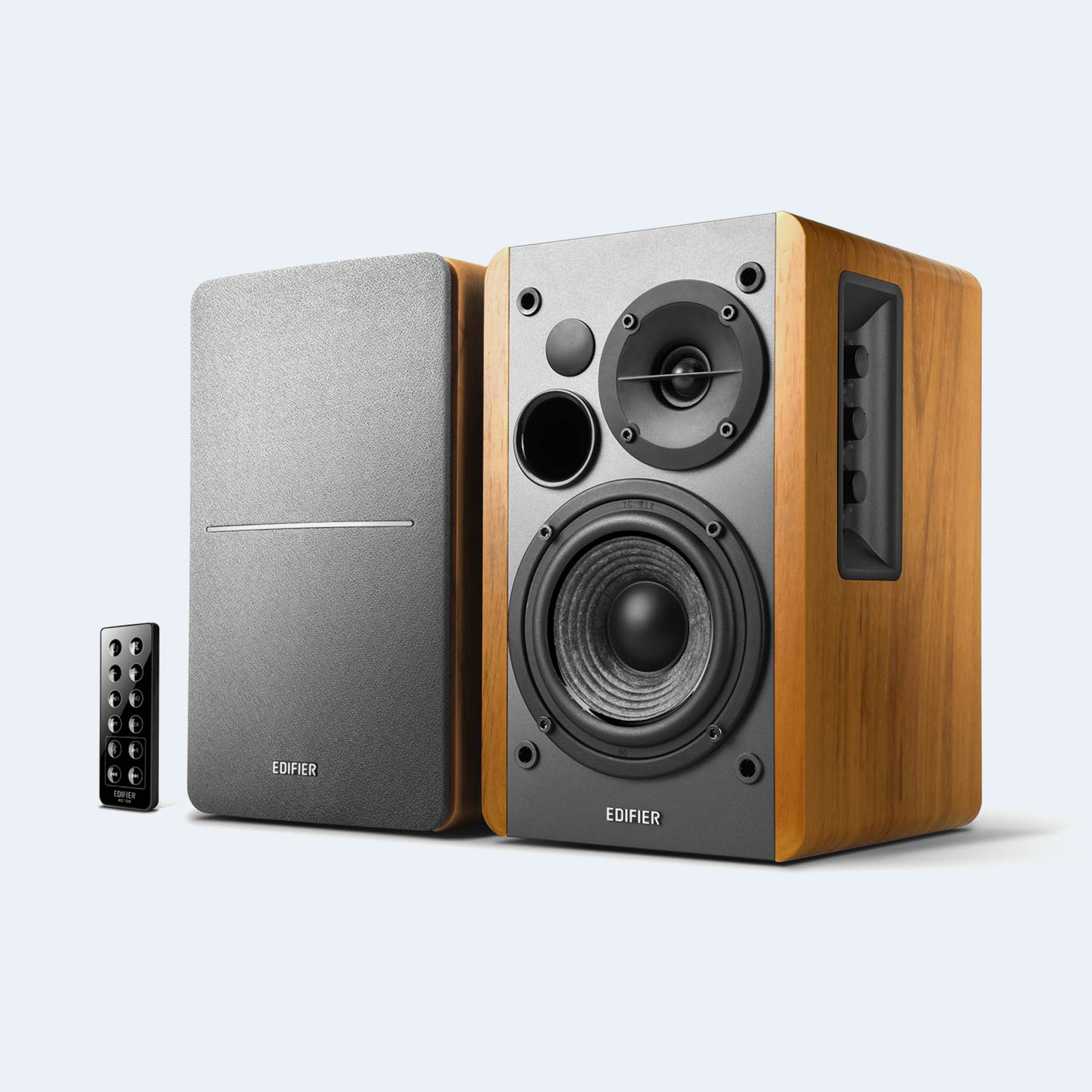 R1280DB
Powered Bluetooth Speakers
Adds Bluetooth connectivity to the classic R1280 series
RCA/AUX, Bluetooth, Optical, and Coaxial Connection
Redesigned remote with new features
Speaker cable connects the speakers together
2

Year Warranty
Free Shipping to 48 States
30

Day Return Policy
The R1280DB is almost identical to its predecessor which isn't a bad thing at all. Despite their low-cost, the speakers feel solidly constructed and draw glances with their gorgeous wooden side panels. They're compact for a bookshelf speaker, suiting a computer setup equally well. The addition of Bluetooth and digital inputs heightens their versatility, enabling more flexible placement and use with a wider range of devices such as a small TV setup.
The active speaker has the extra plastic that allows receiving the signal from the remote control. The top of the speaker is just plain black which I love, and on the bottom are 4 anti-slip pads.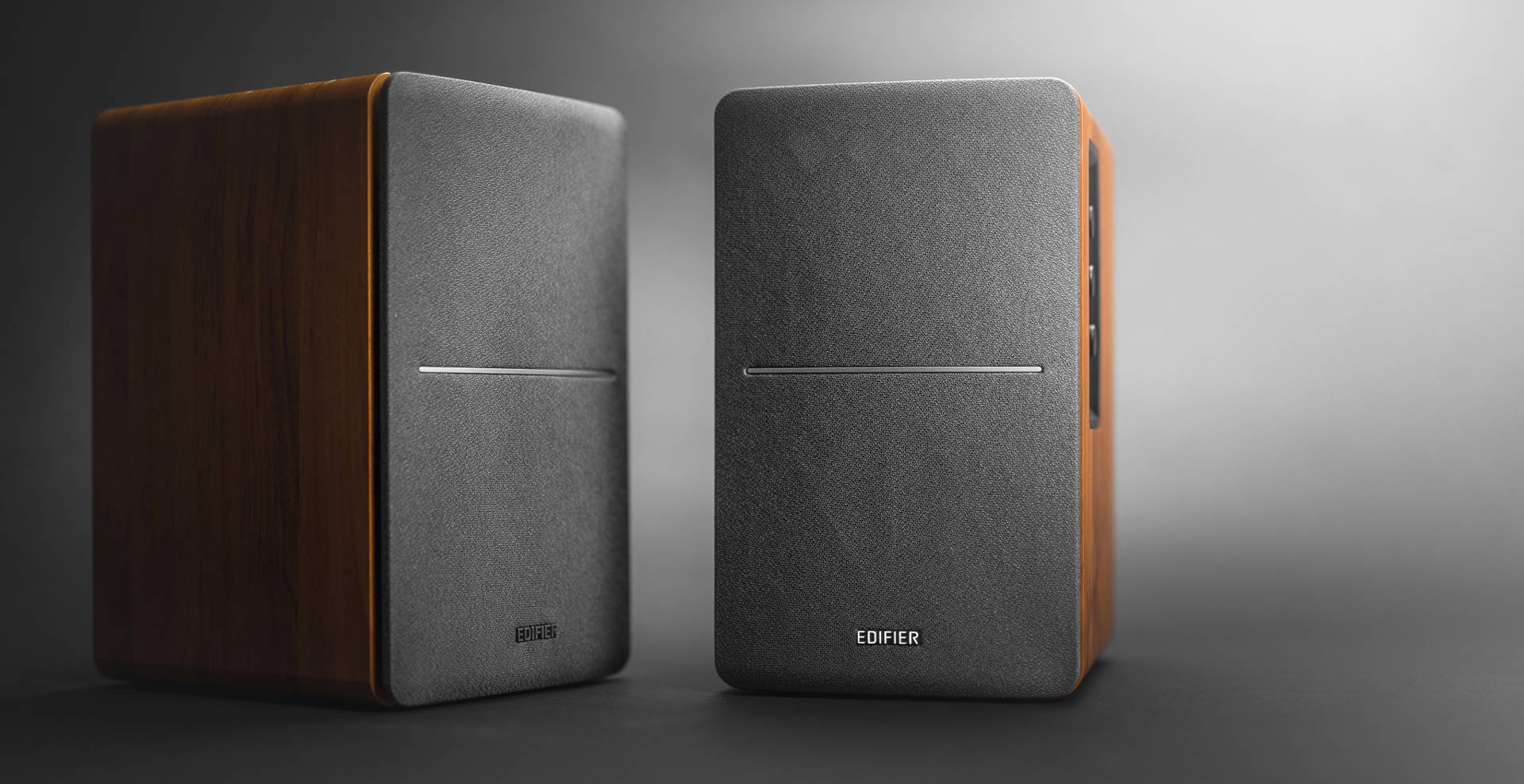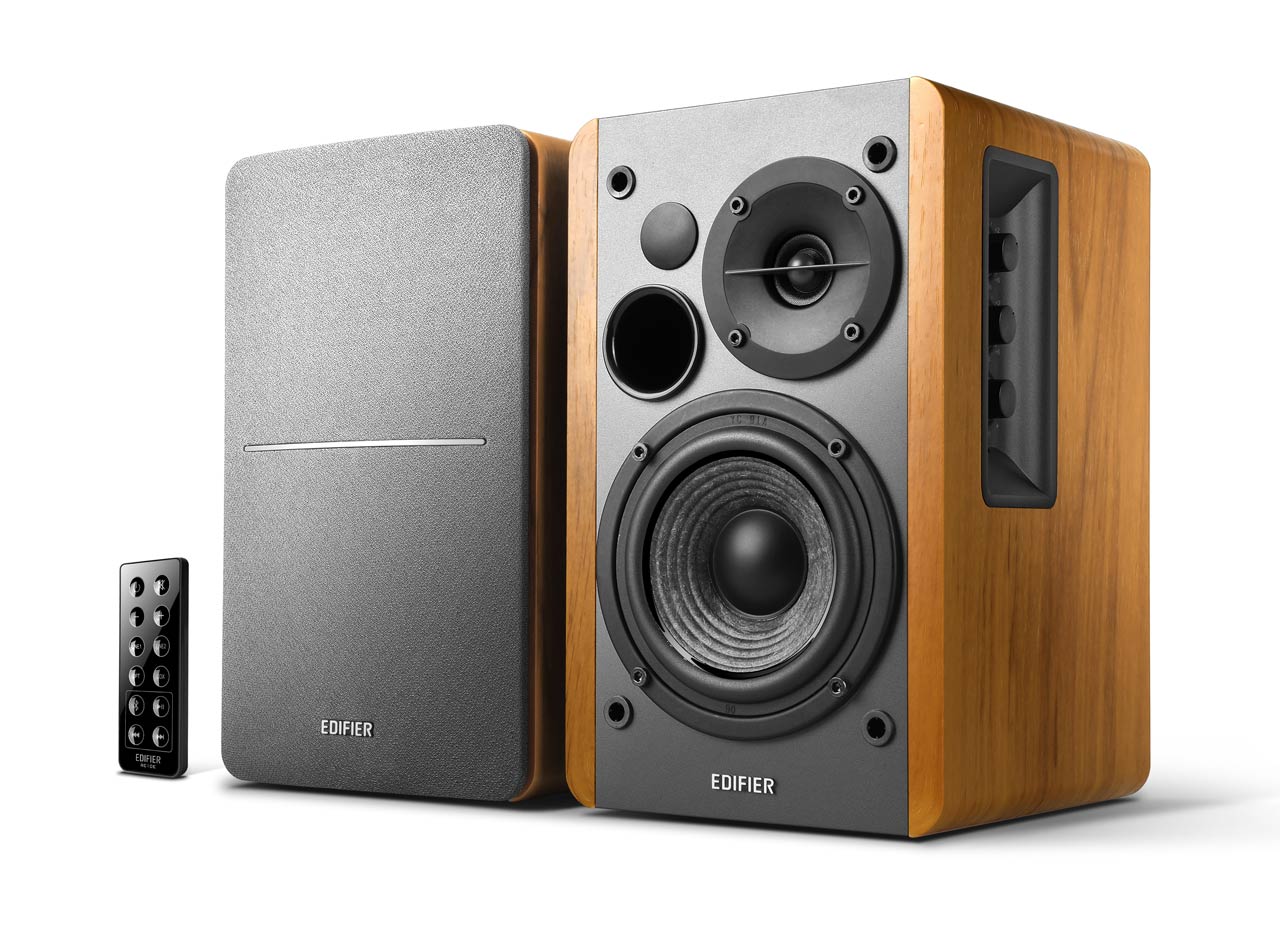 Edifier's Speakers Just Got Better
The R1280DB has the classic look you love with all new features of modern powered Bluetooth speakers. The clean wooden finish of the R1280DB bookshelf speakers leave a lasting impression of elegance and luxury. The upgraded specs accommodate a standard of professionalism while improving quality and performance. The naturally fine tuned Bluetooth bookshelf speaker is enjoyable in just about any setting enhancing the style of your domestic living space.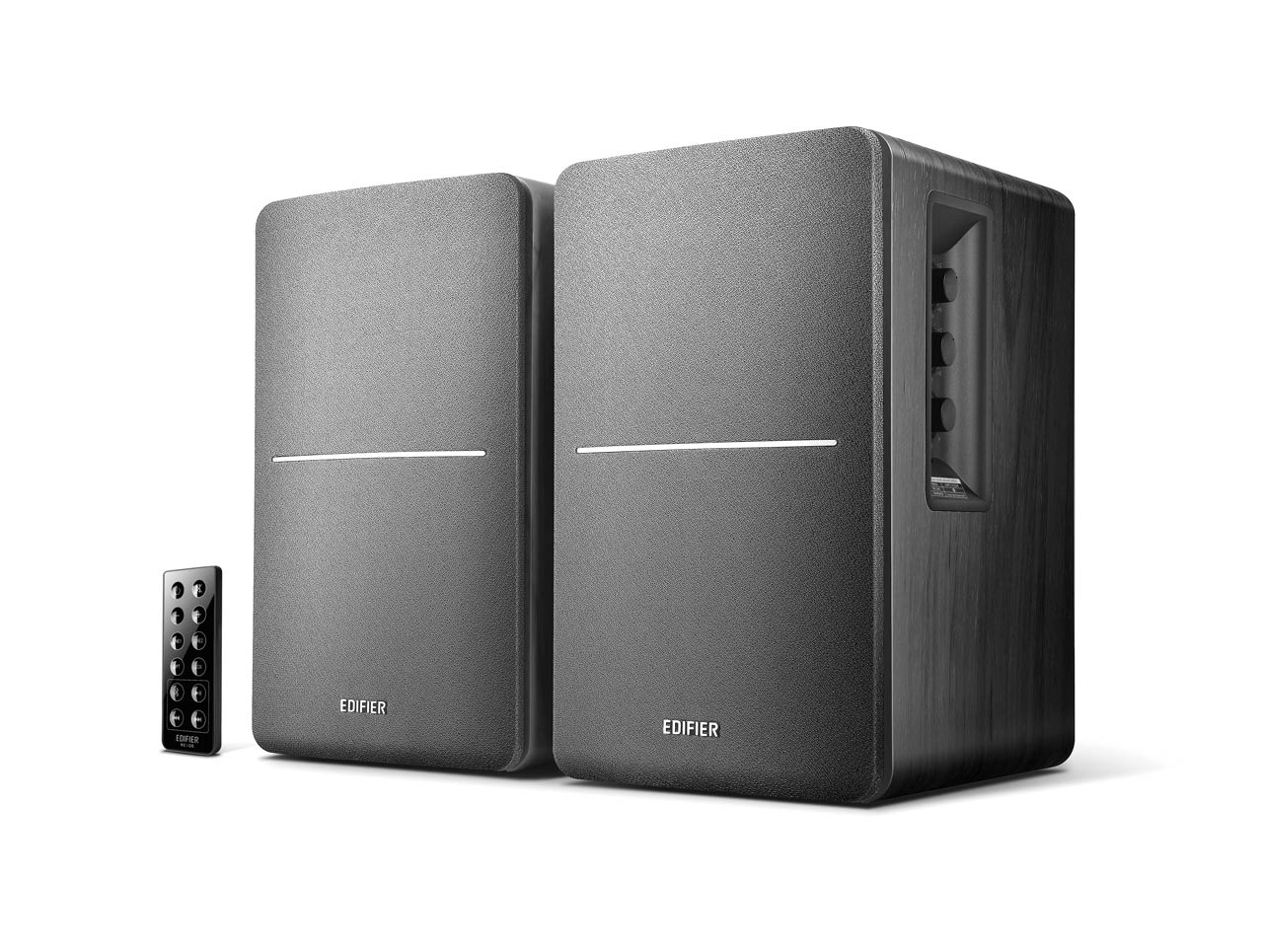 All New Style
A newly refined look you love with a twist. Black wood keeps the classic look with a fresh twist on the style of modern technology. Innovation and style are important elements that accompany the feel of the R1280DB Bluetooth bookshelf speakers. Hi-tech quality and style drive the overall experience of this powerful black bookshelf speaker. Upon first glance the black wood finish gives any reviewer the impression of a sleek and stealthy Bluetooth speaker ready to deliver powerful performance.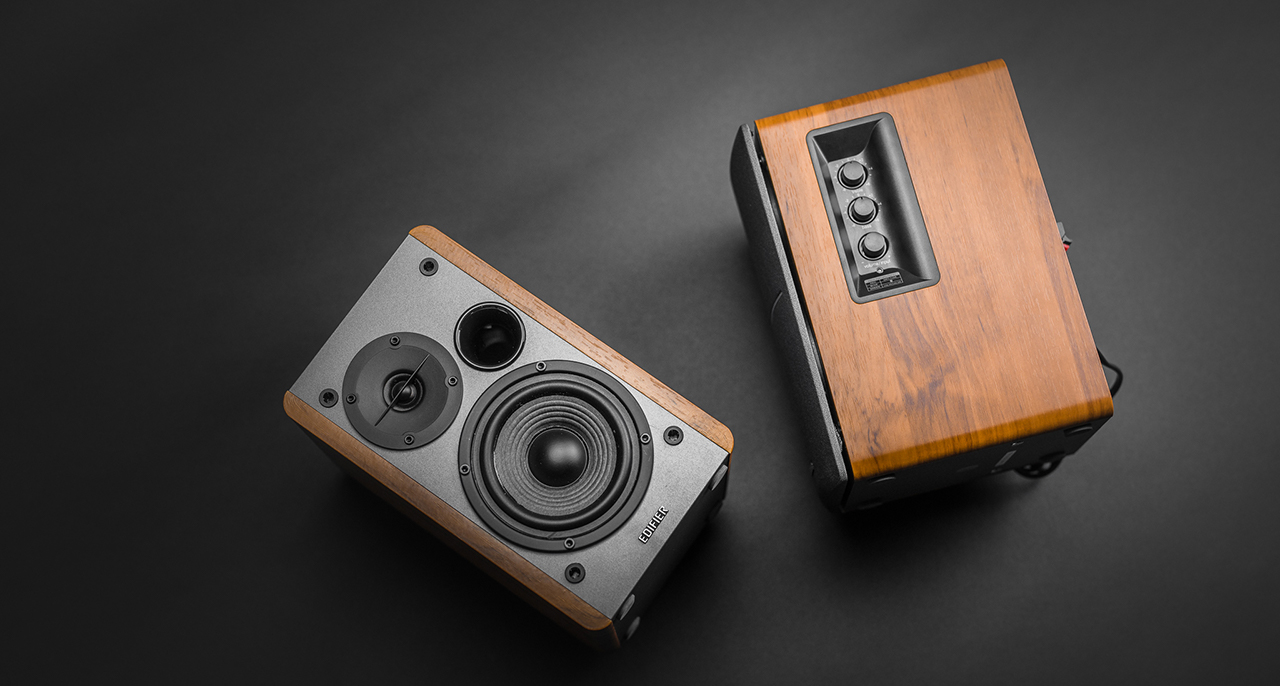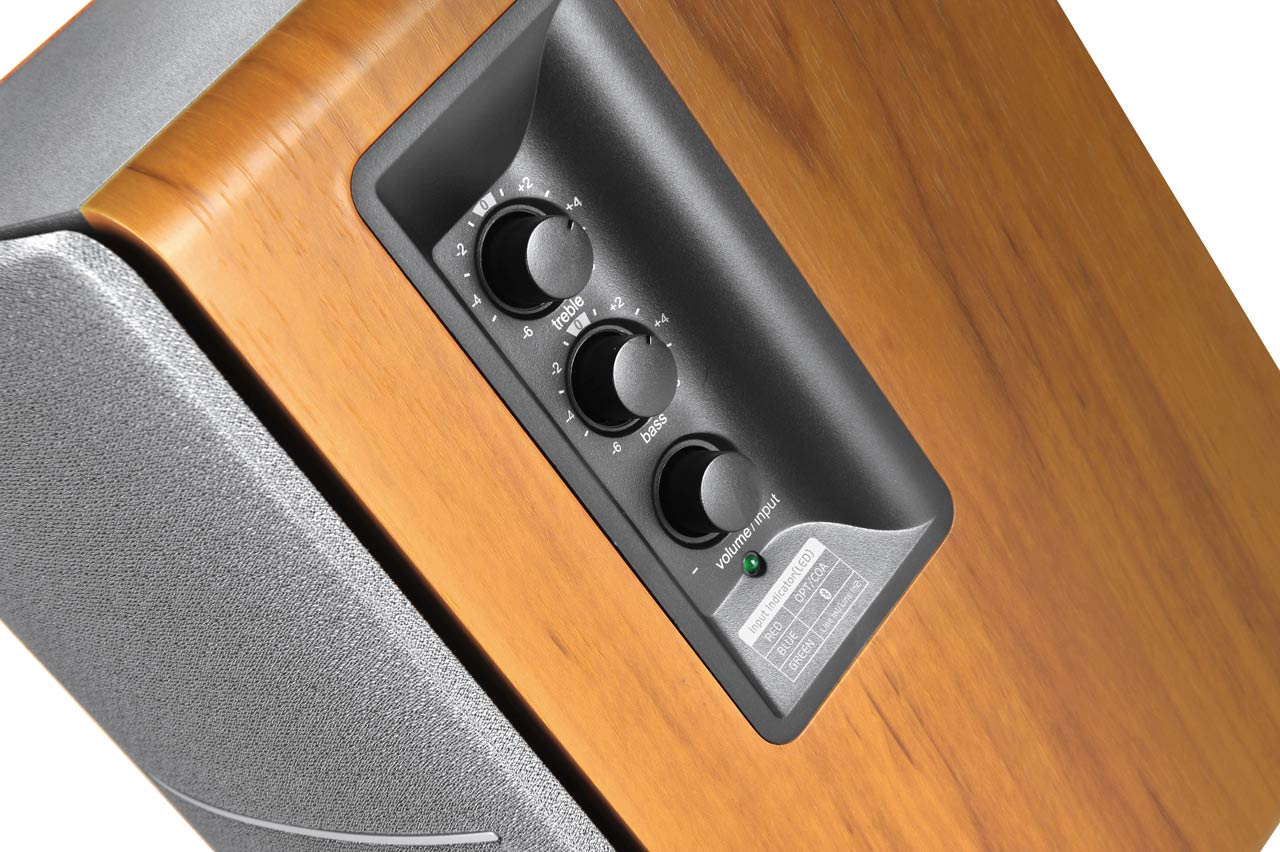 On-Board Controls
Adjust the EQ using the on-board controls located on the active/powered Bluetooth speaker. Treble, bass, and volume knobs located on the side panel. The clear accessibility to on-board controls and modern functionality heighten the amiability of the R1280BD powered Bluetooth speakers. Clear and concise controls compliment the manual providing uninterrupted playtime.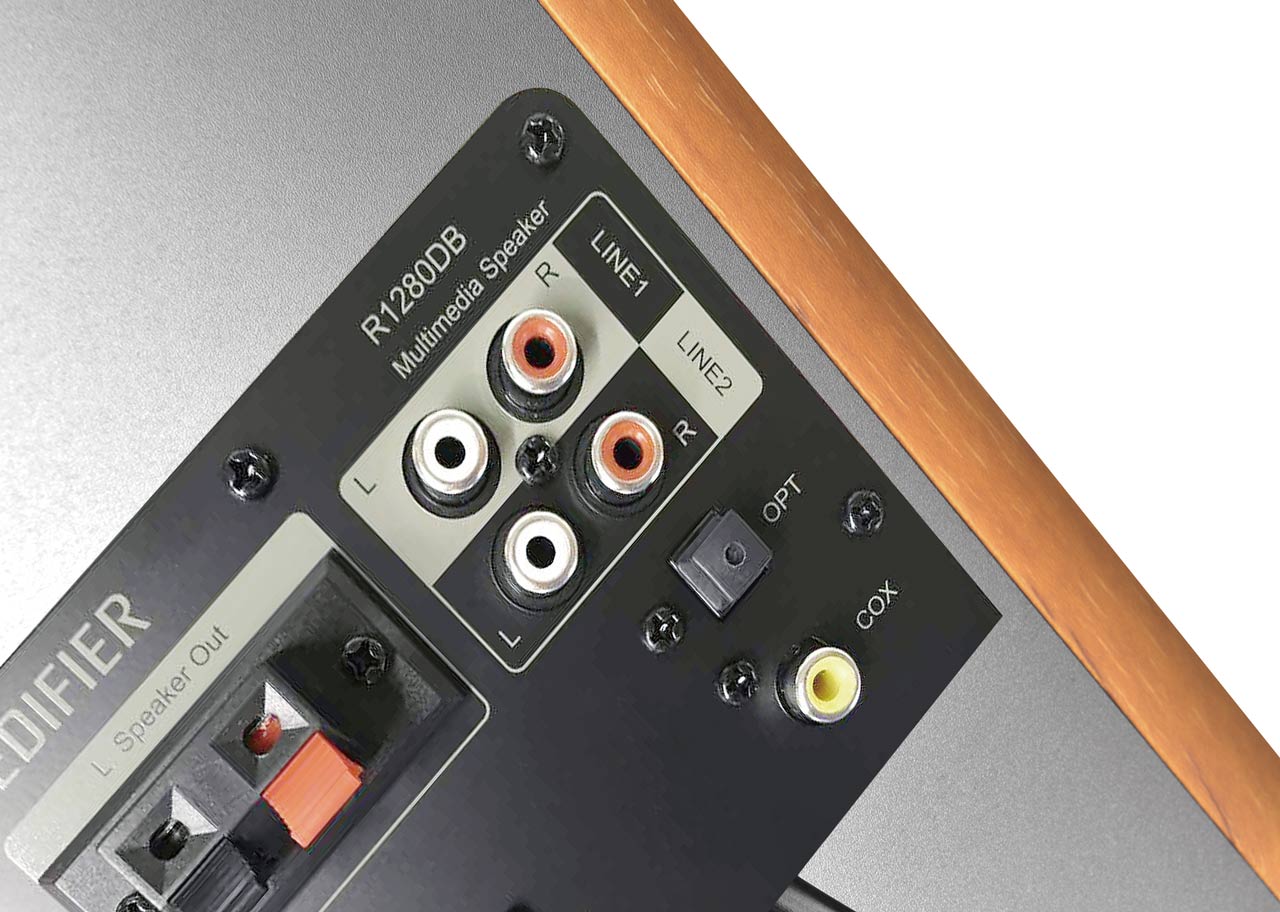 Fully Featured Inputs
Achieve HD audio with the help of the optical and coaxial inputs which are additions to the R1280DB Bluetooth speakers. We have kept the two RCA connections for both RCA and AUX connection. Also, wirelessly connect to your phone or laptop with Bluetooth. Edifier Bluetooth bookshelf speaker specs provide for the quintessential modern experience. Comprehension and control, all at your fingertips.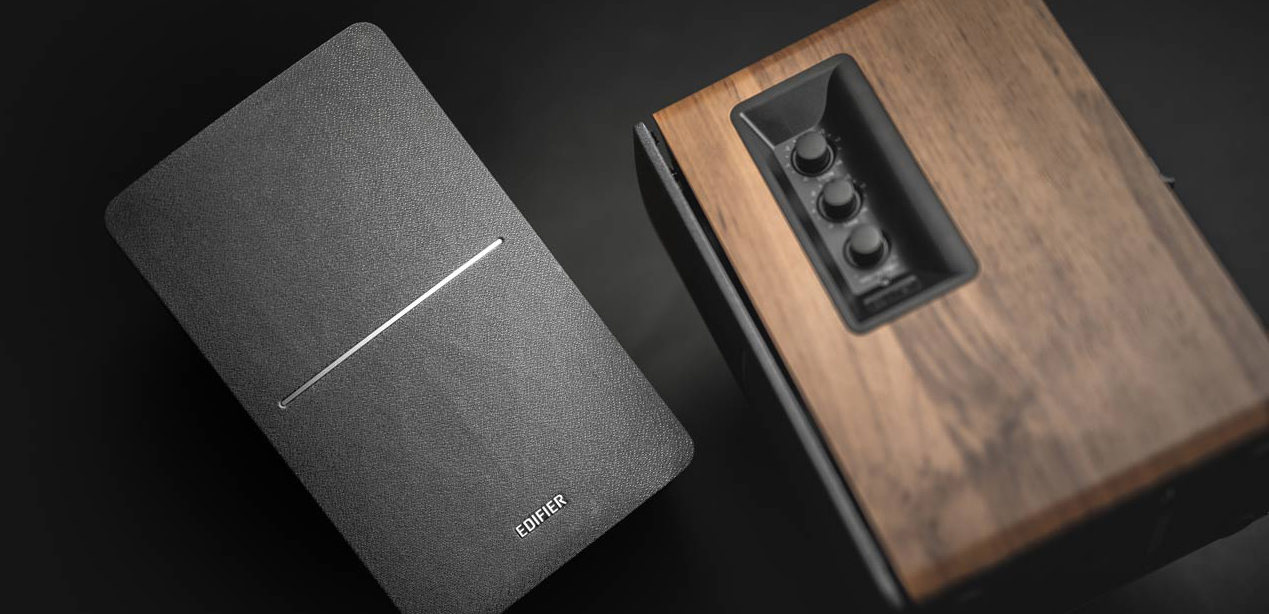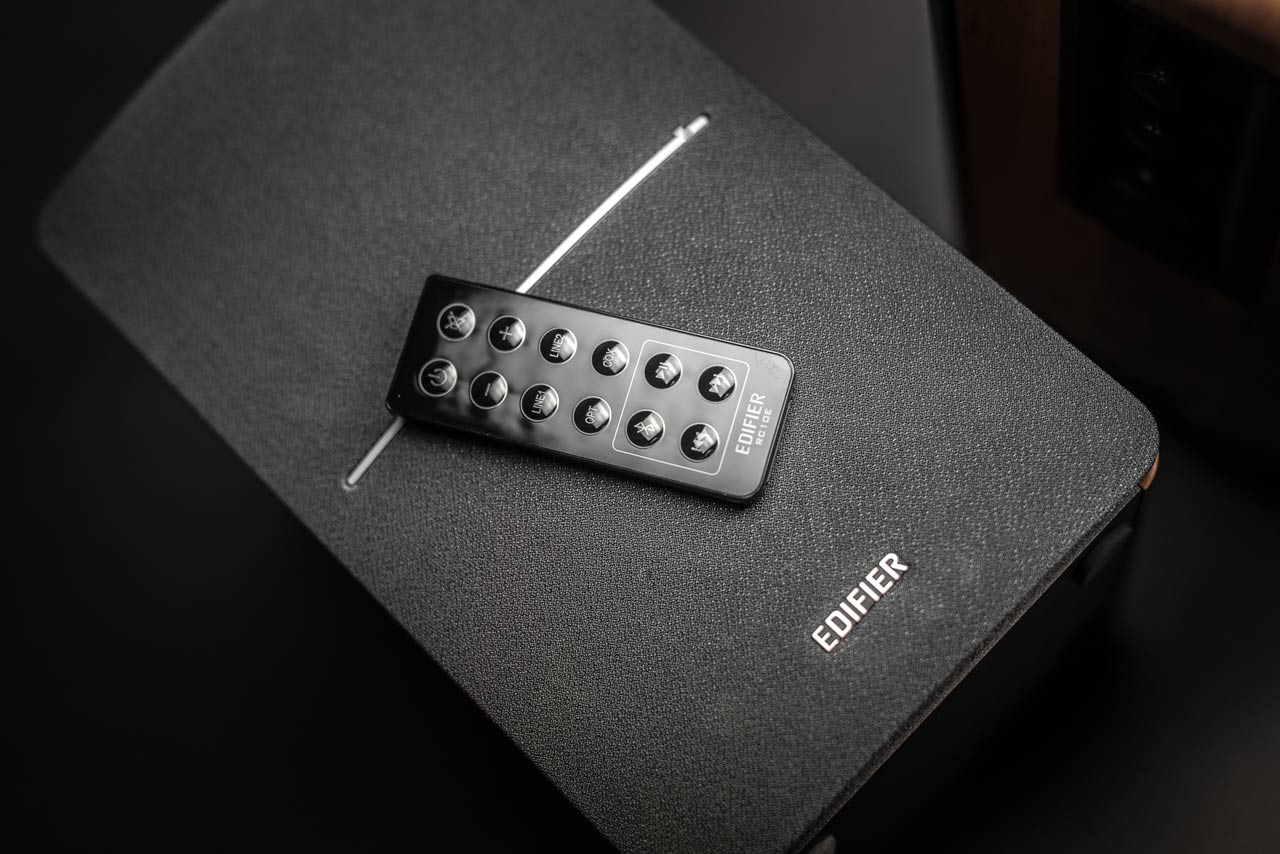 Wireless Remote
Easily switch between inputs, adjust volume and power with the use of the remote. The features of our black remote add that extra layer of modern delight. Comfort and convenience is what the R1280DB seeks to provide with inclusion of the remote. Control at your fingertips yet again, with the R1280DB Bluetooth powered bookshelf speakers.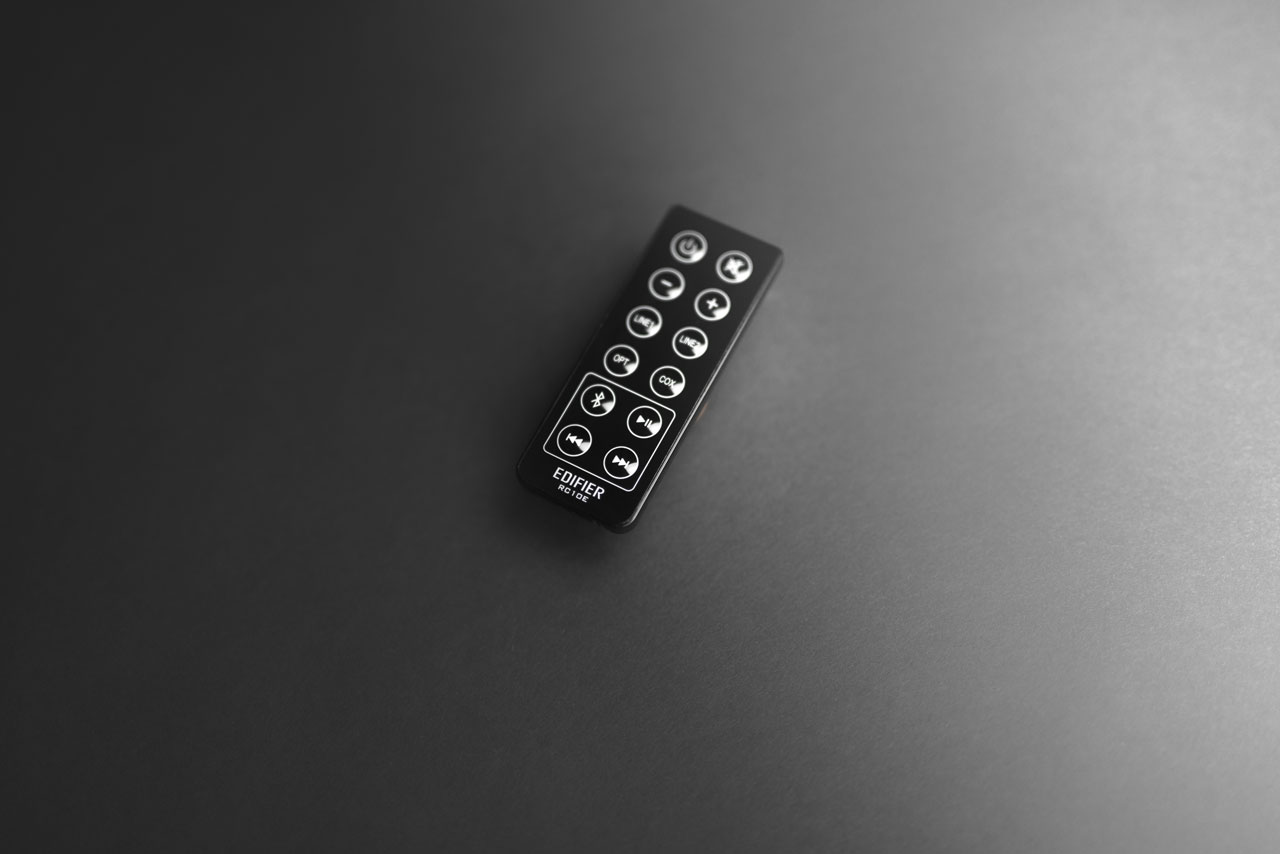 All New Remote
With the newly redesigned wireless and sleek black remote the R1280DB puts the power in your hands. Control your powered Bluetooth bookshelf speakers and connect to your device in total comfort. Activate playback with the buttons located in the square with the Bluetooth logo.
Specifications
INPUT SENSITIVITY
LINE IN1: R/L:450±50mV | LINE IN2: R/L:550±50mV | OPT/COA: R/L:500±50mFFS | Bluetooth: R/L:700±50mFFS
TWEETER UNIT
: Φ13mm silk dome tweeter
DIMENSION
5.75in x 9.5in x 7in (WxHxD)