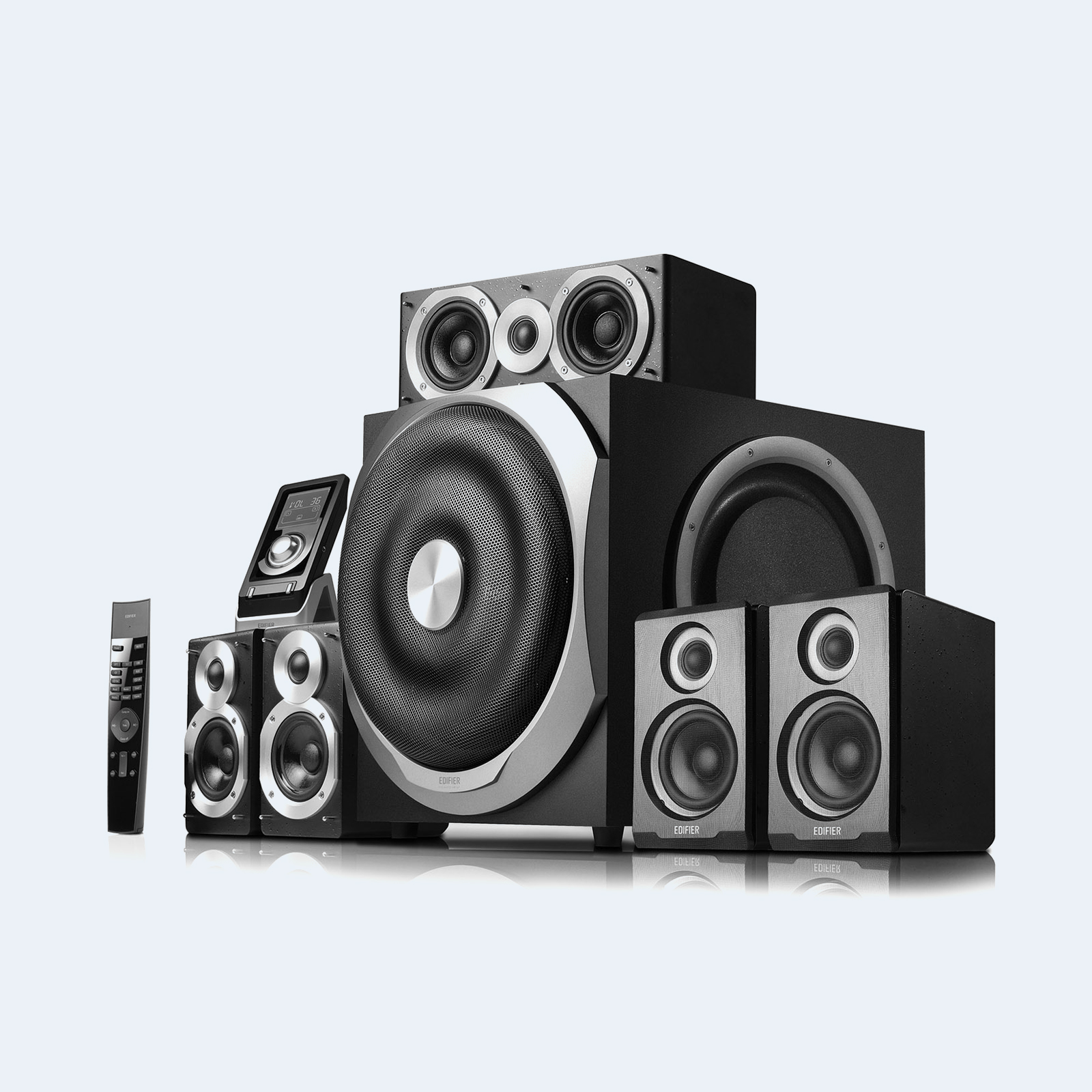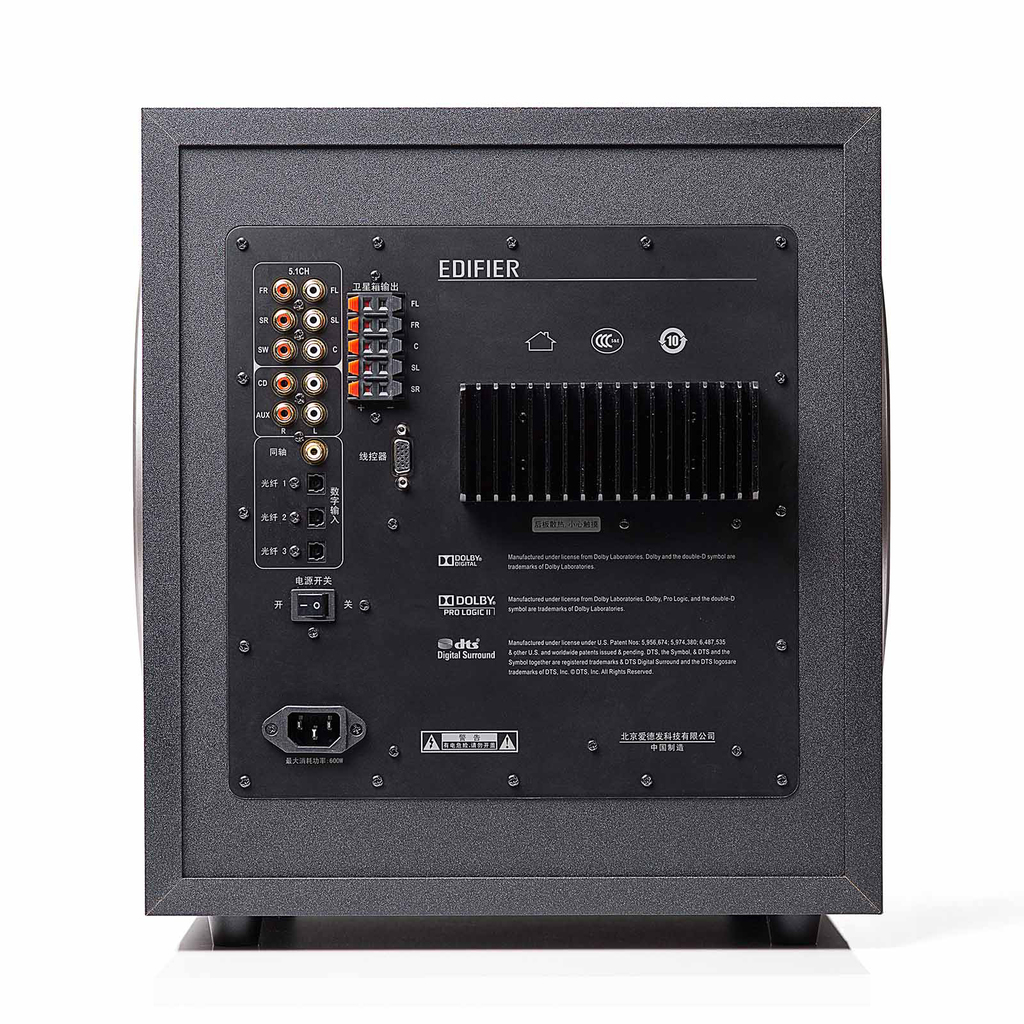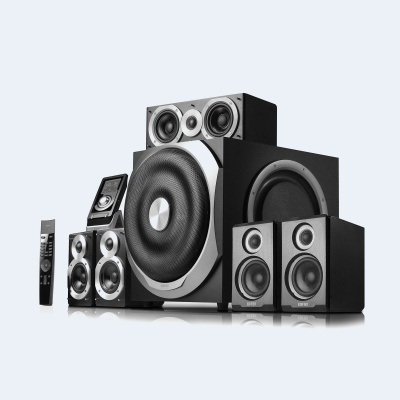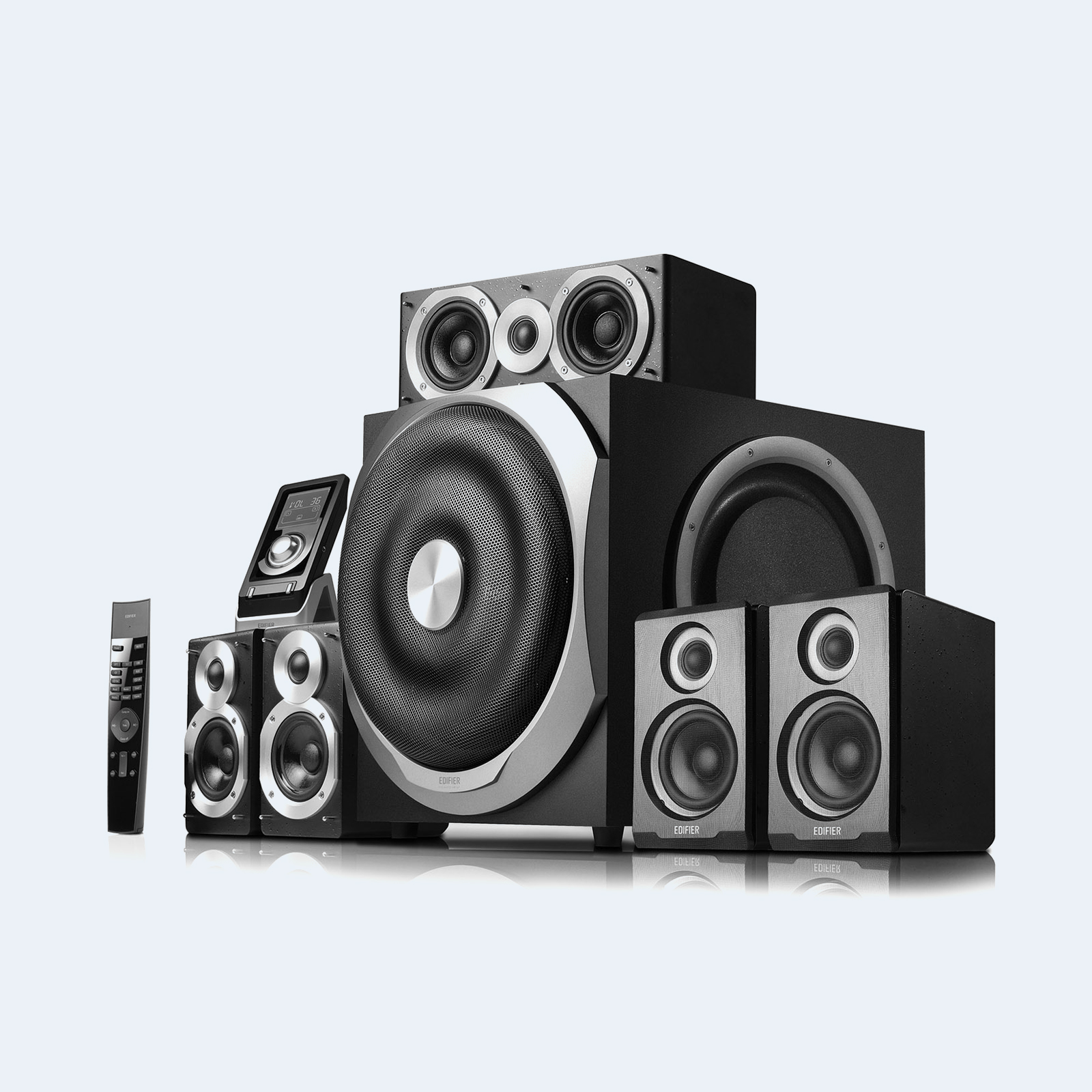 S760D
Ground-shaking 5.1 surround sound system that maximizes your listening experience.
5.1 home theater system with Dolby Digital, Pro Logic II and DTS
3 optical, 1 coaxial, analog 5.1 and dual stereo inputs
Multi-functional controller and wireless remote control
2

Year Warranty
Free Shipping to 48 States
30

Day Return Policy
The overall depth is on par with how a 10" driver should perform so all is good, and the volume is certainly enough to annoy the neighbours but without overpowering the rest of the speakers. The front and rear speakers have a wonderful sharpness to them and the sound of bullets hitting the floor was crystal clear and lifelike. The mid tones, although not excelling to the same standard as the trebles, are well-balanced and perfectly acceptable.
This is clearly a set for a small niche of users, but who will be very happy. The controlled operation of the subwoofer is really excellent – as I said you can give him some pep desired by turning the volume up, even the neighbors will thank you in the fall.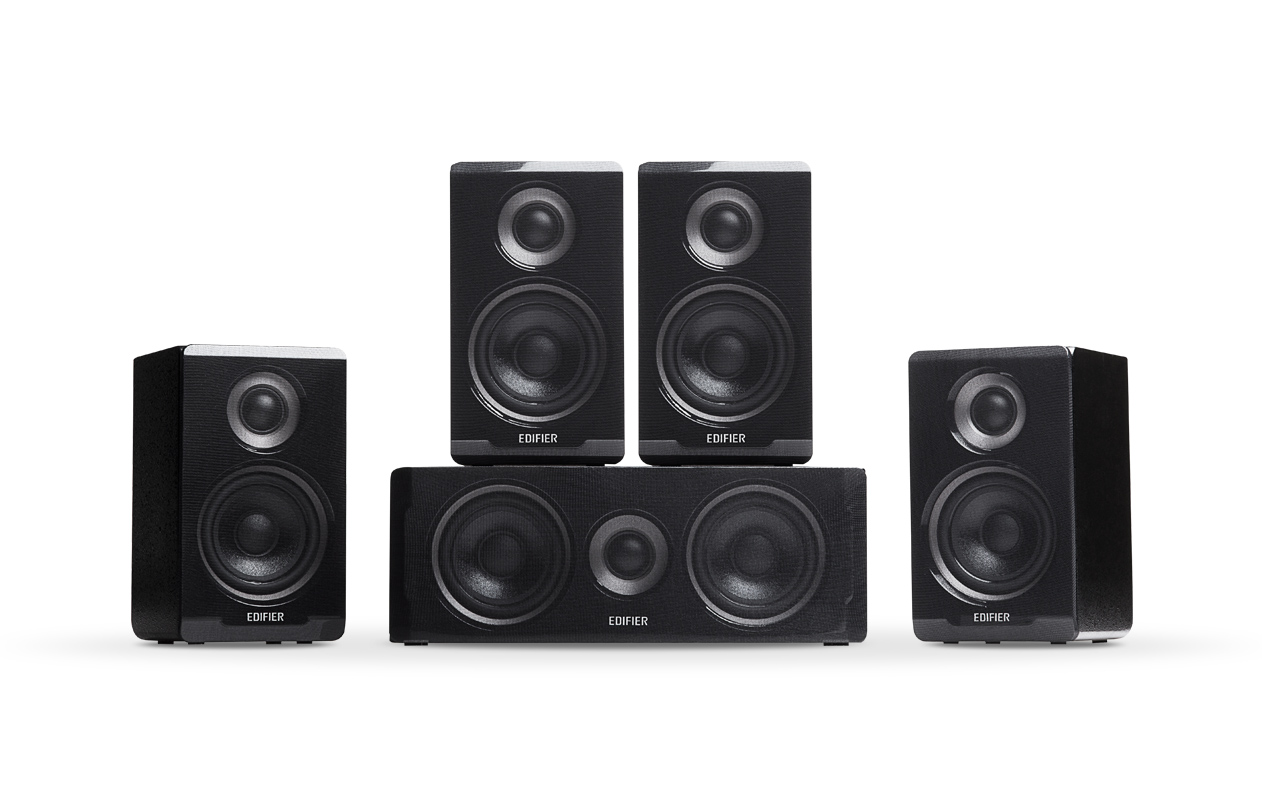 Overview
Armed with Dolby Digital, Dolby Pro Logic II and DTS sound decoders, S760D is engineered to deliver the best-possible 5.1 listening experience. With an enormous 10" subwoofer and ground-shaking output, S760D is perfect for your favorite TV shows, movies, games and music albums.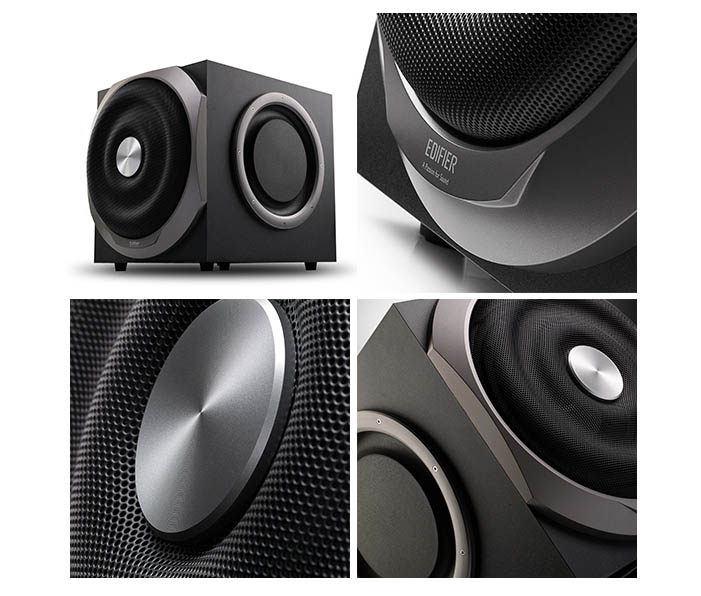 Enormous subwoofer
Boasting 540 watts RMS, S760D demands its share of attention. A massive 10" subwoofer driver and twin bass radiators deliver superb bass performance. Complemented by two-way satellite speakers with 3½" midrange drivers and 1" solk-domed tweeters.
But S760's superior sound doesn't stop there. With the power booster function to enhance system volume, S760D is designed to instantly fill a large room with exhilarating sound. The two-way satellite speakers, with professionally calibrated crossovers, is equipped with 3.5-inch mid-range drivers and 1-inch silk dome tweeters.
Specifications
TOTAL POWER OUTPUT
L/R/C/SL/SR: 60W x 5 SW: 240W
DIGITAL DECODER
Dolby Digital, Dolby Pro Logic II, DTS
FREQUENCY RANGE
Satellite: 130Hz - 20KHz(±5dB) | Subwoofer: 42Hz -140Hz(±6dB)
INPUT SENSITIVITY
Satellites: 750mV ± 50mV | Subwoofer: 900mV ± 50mV
DIMENSION
Subwoofer: 367mm x 397mm x 489mm (W x H x D) | Satellite: 116mm x 203mm x 160mm (W x H x D) | Centre: 316mm x 117mm x 157mm (W x H x D)
WEIGHT
Subwoofer: GB: 19kg (net), 22.1Kg (gross) ; MC: 24kg (gross) | Satellite + Center: GB: 11.5Kg (net), 13Kg (gross) ; MC: 24.2kg (gross)