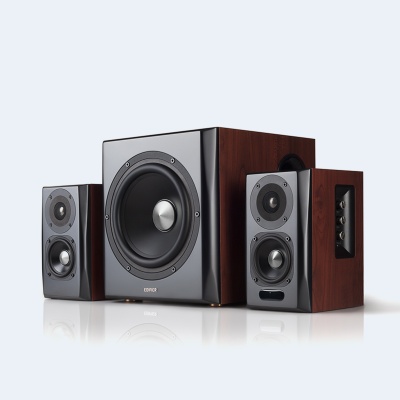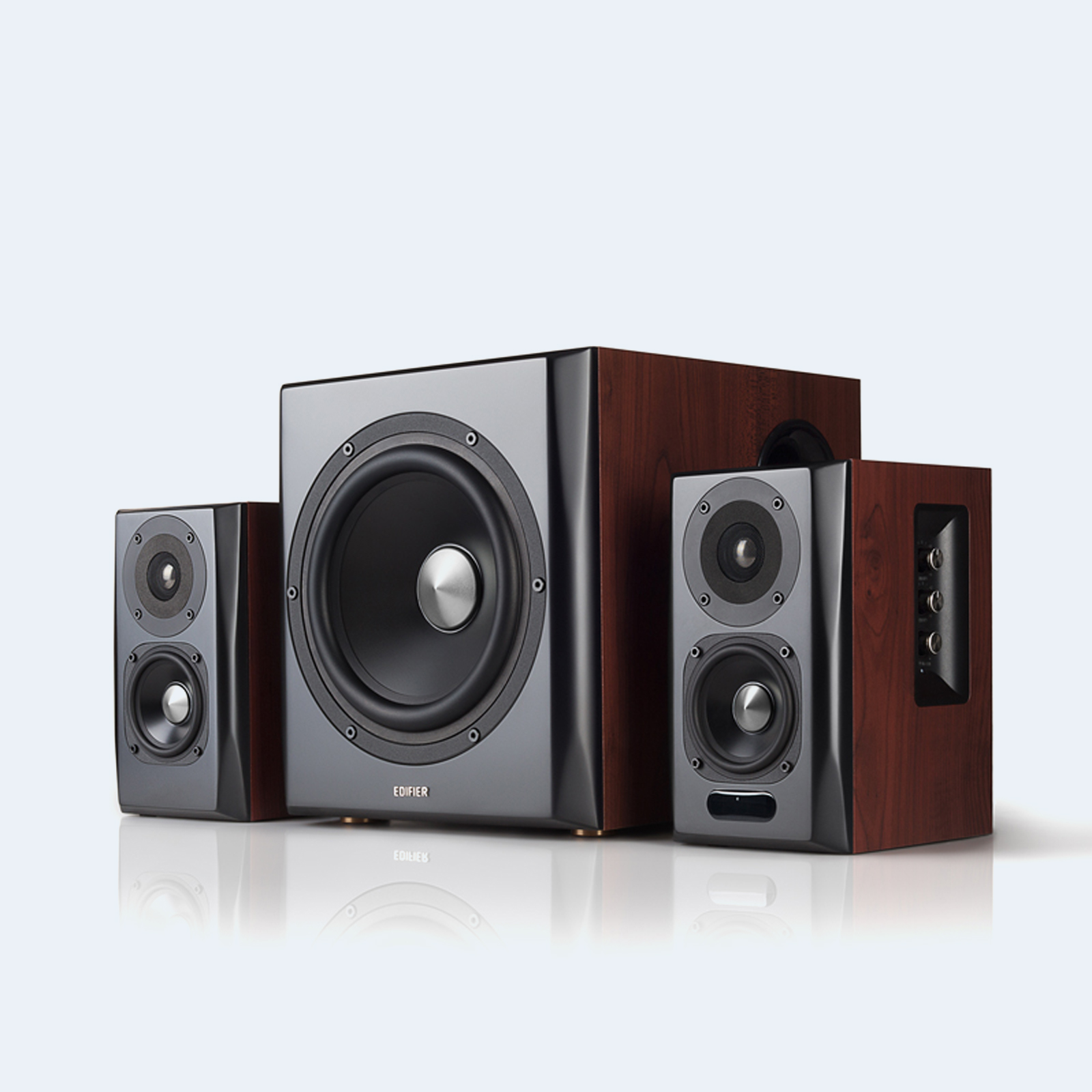 S350DB
Support
Old School Style. Modern Sound
Free Shipping Over $49 to 48 States
30

Day Return Policy
Frequently Asked Questions
In order to protect the speakers (and your ears) from a loud volume surge, they utilize a volume remember setting that powers on at anywhere from 20 to 60% lower volume, depending on how loud they were when they were last switched off.
Remotes are available for purchase on Edifier's official website. Visit the Edifier site that is specific to your region and then click the "Shop" at the top right. On the next page, click on "Accessories" located in the left sidebar. The accessories page should have a listing for the remote.
First, check if your device requires a driver update. If not, then this is often an issue with the operating system rather than the products themselves. We suggest contacting Windows support for help. The phone number for their US support line is 1 (800) 642 7676. You can also visit their help page, and click on "Contact Support" under the "Get Help" app button: https://support.microsoft.com/en-us/contactus/ For a full international list of Microsoft support numbers, please visit this page: https://support.microsoft.com/en-us/help/4051701/global-customer-service-phone-numbers
The S1000DB is one of the top of the line bookshelf 2.0 models from Edifier. It will have a better sound than other non S series or Airpulse models.
Still have questions?
Send us a support ticket. We will get back to you as soon as possible