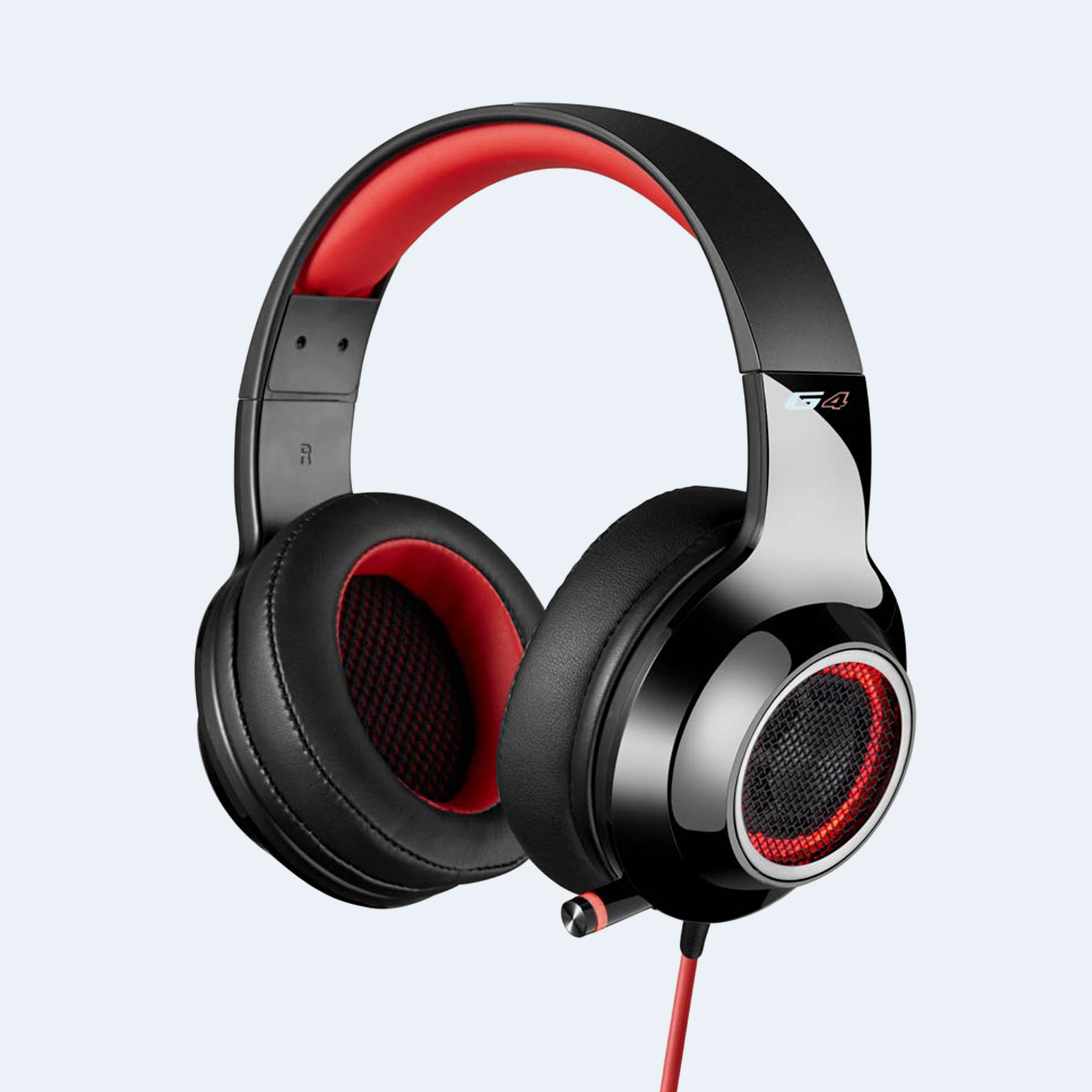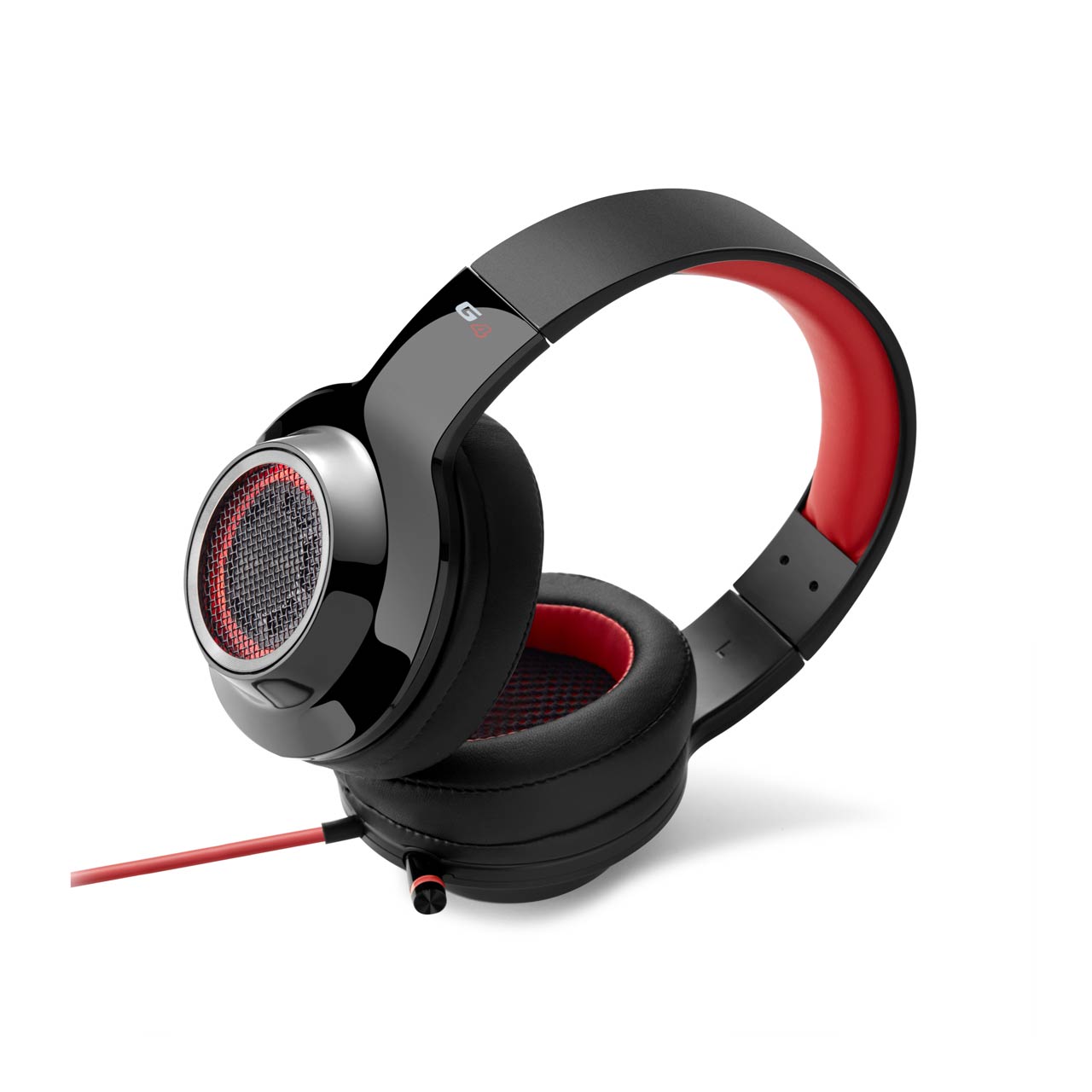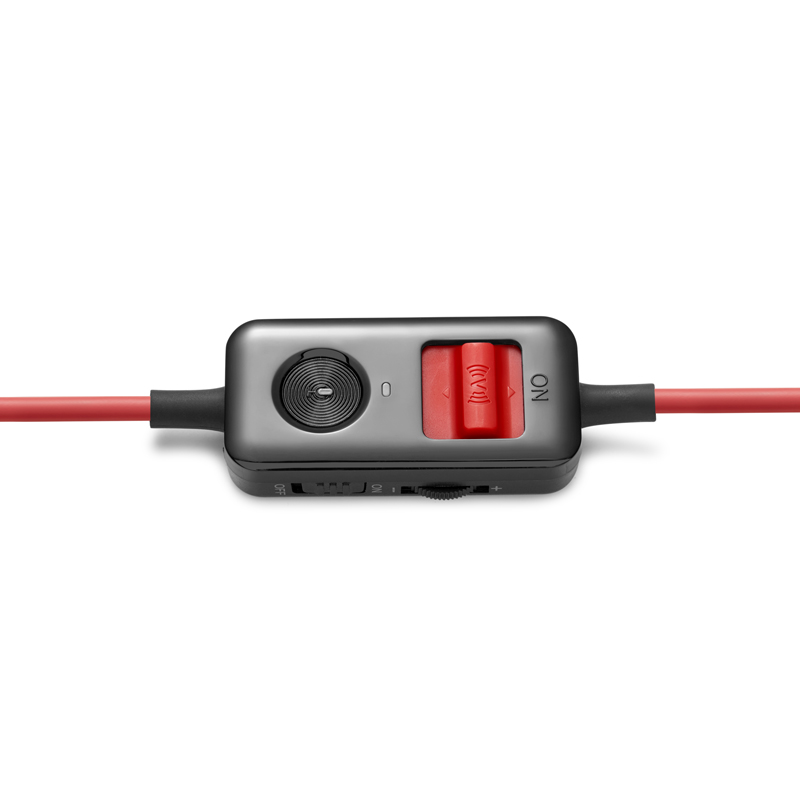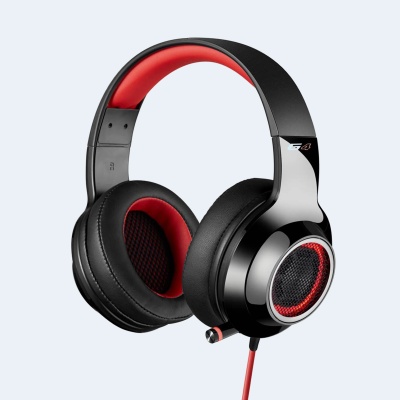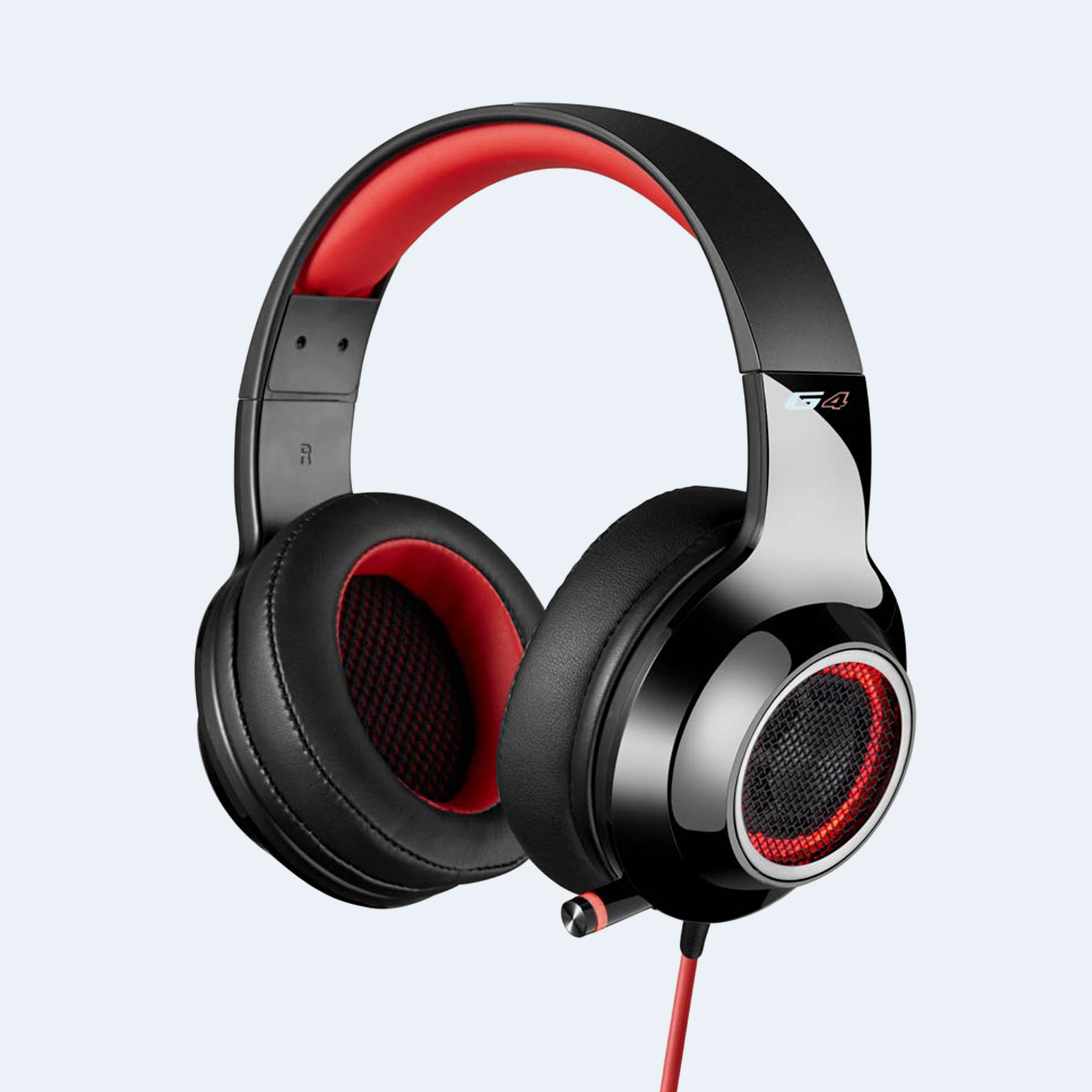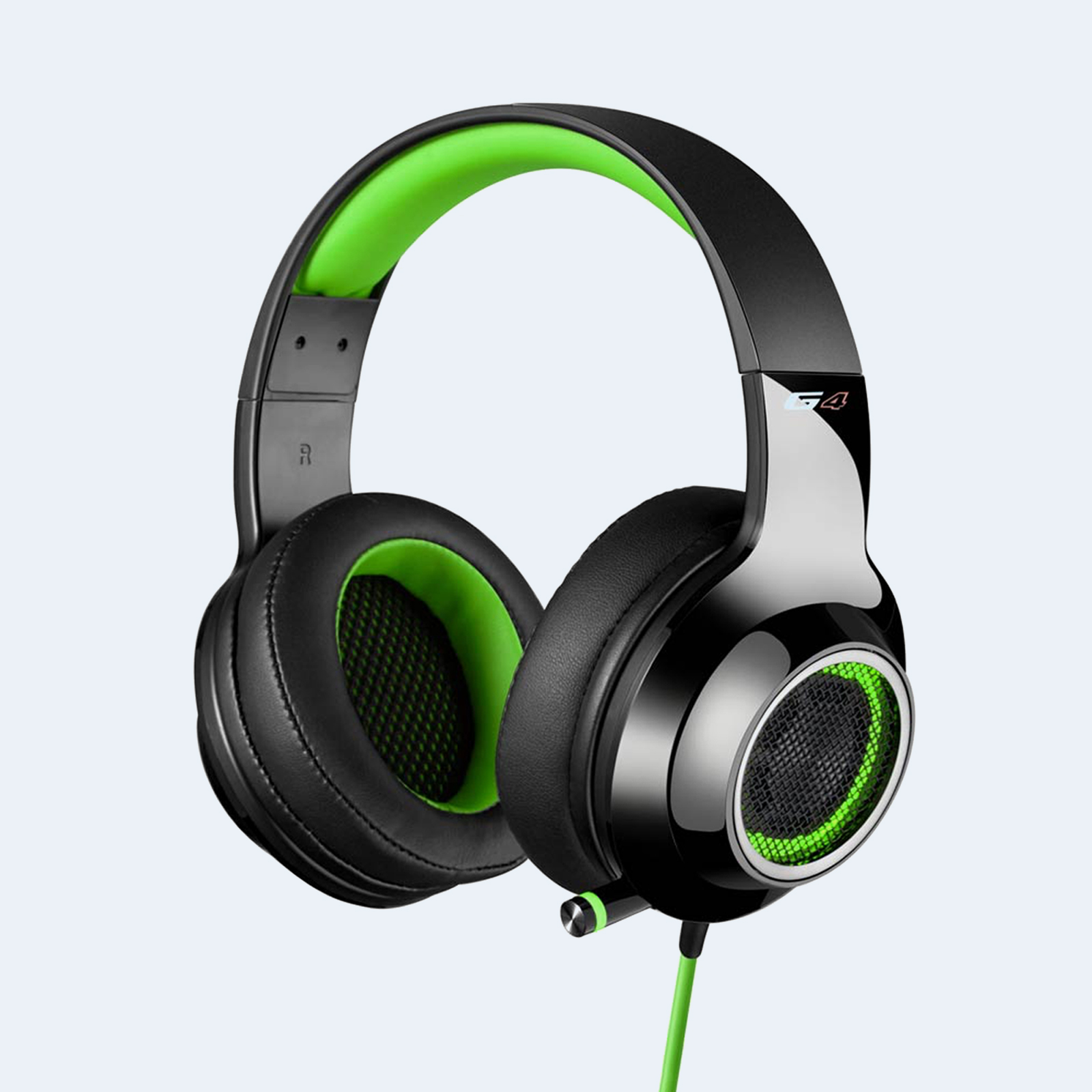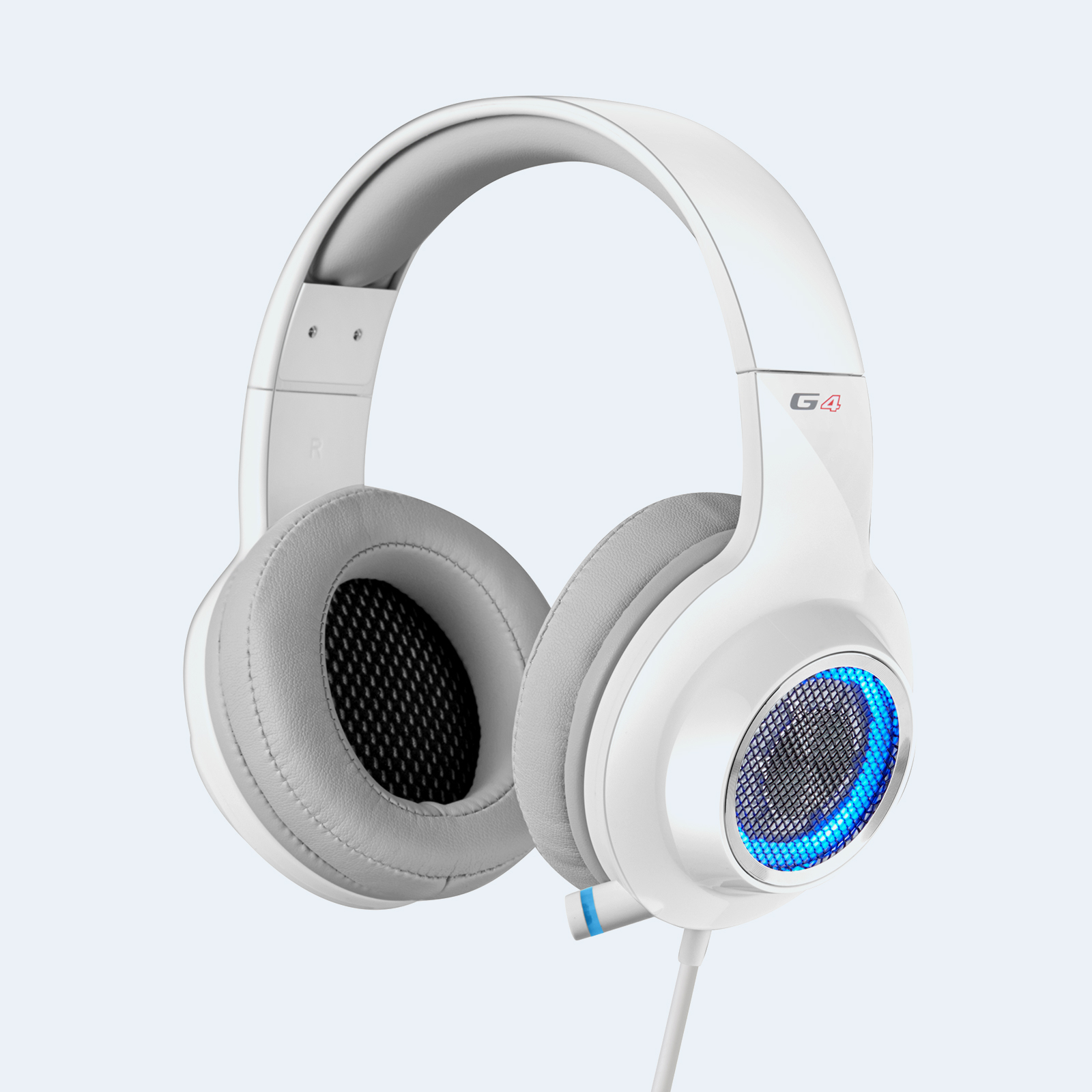 G4
For serious gamers only
Built-in 7.1 Virtual Surround Soundcard
Built-in retractable microphone
Noise isolating ear cups
Vibration for a more immersive experience
USB Headset for PCs and Laptops
1

Year Warranty
Free Shipping Canada-wide
30

Day Return Policy
It does work well on PlayStation 4 and Xbox One – and pleasingly Edifier have included a long cable so you don't need to sit mere centimetres from your screen.Having been at the top of the food chain in PC and small form factor home audio for decades Edifier are proving that they can bring that same audio quality to a headset. The G4 is not a gimmick. It's a powerful gaming accessory that can boom with the best of them and at the same time have you 'feel' the gameplay.
So yes, the G4 does pretty well for gaming. First person shooters, Real Time Strategy, MOBA games, you name it. Similar to high-end gaming headphones, the G4 performs well with the vibration effect, giving you a sense of getting into the moment.
The ear cup comes with LED ring around the 40mm neodymium driver and with Metal Mesh as an air intake. The ear cup used PU leather, is breathable and comfortable, allow prolonged time of wearing the G4 without ear feeling uncomfortable. Finally, the G4 comes with an impressive retractable, flexible mic with a LED ring on it.
GET YOUR GAME ON!
Transport your mind and body into the game.
The G4 isn't just another headset.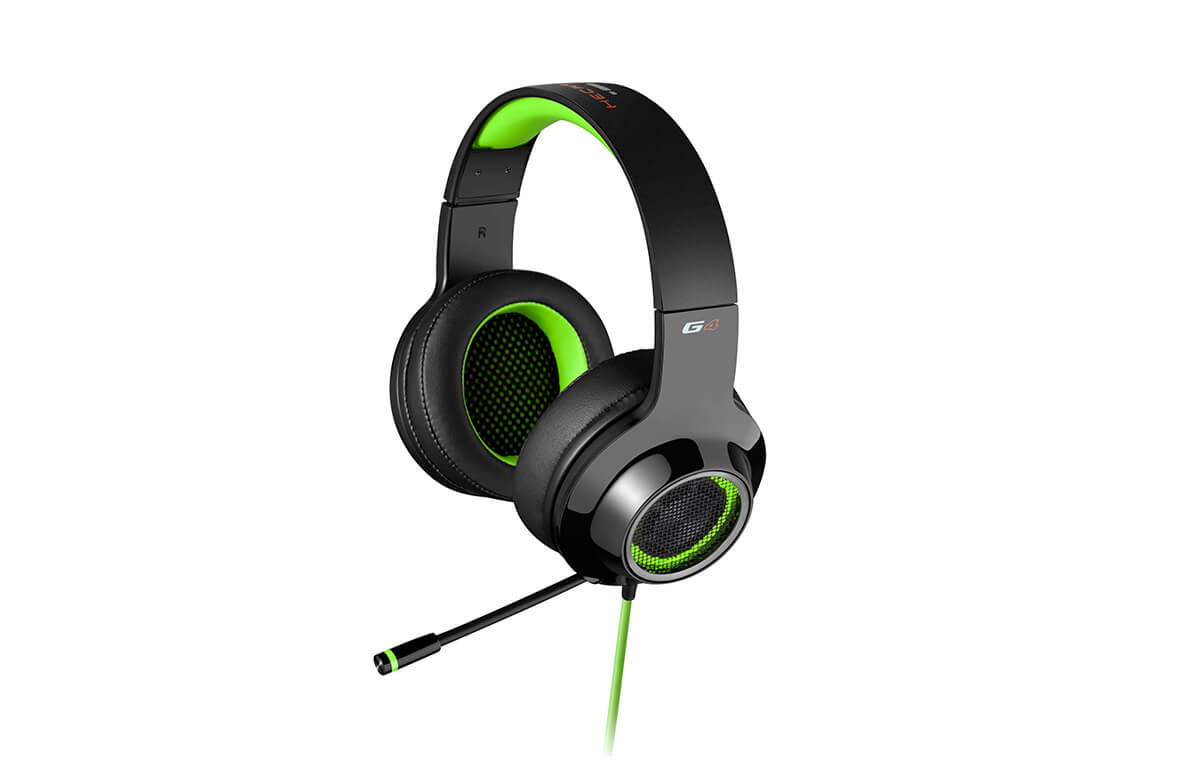 Built-in sound card with 7.1 audio
Pinpointing sounds is important for participating in video games at a top tier level. The G4 headset has a 7.1 surround sound built-in sound card. Figure out enemy movements and stay alert during your matches. Get an edge over casual players and join the ranks of the elite.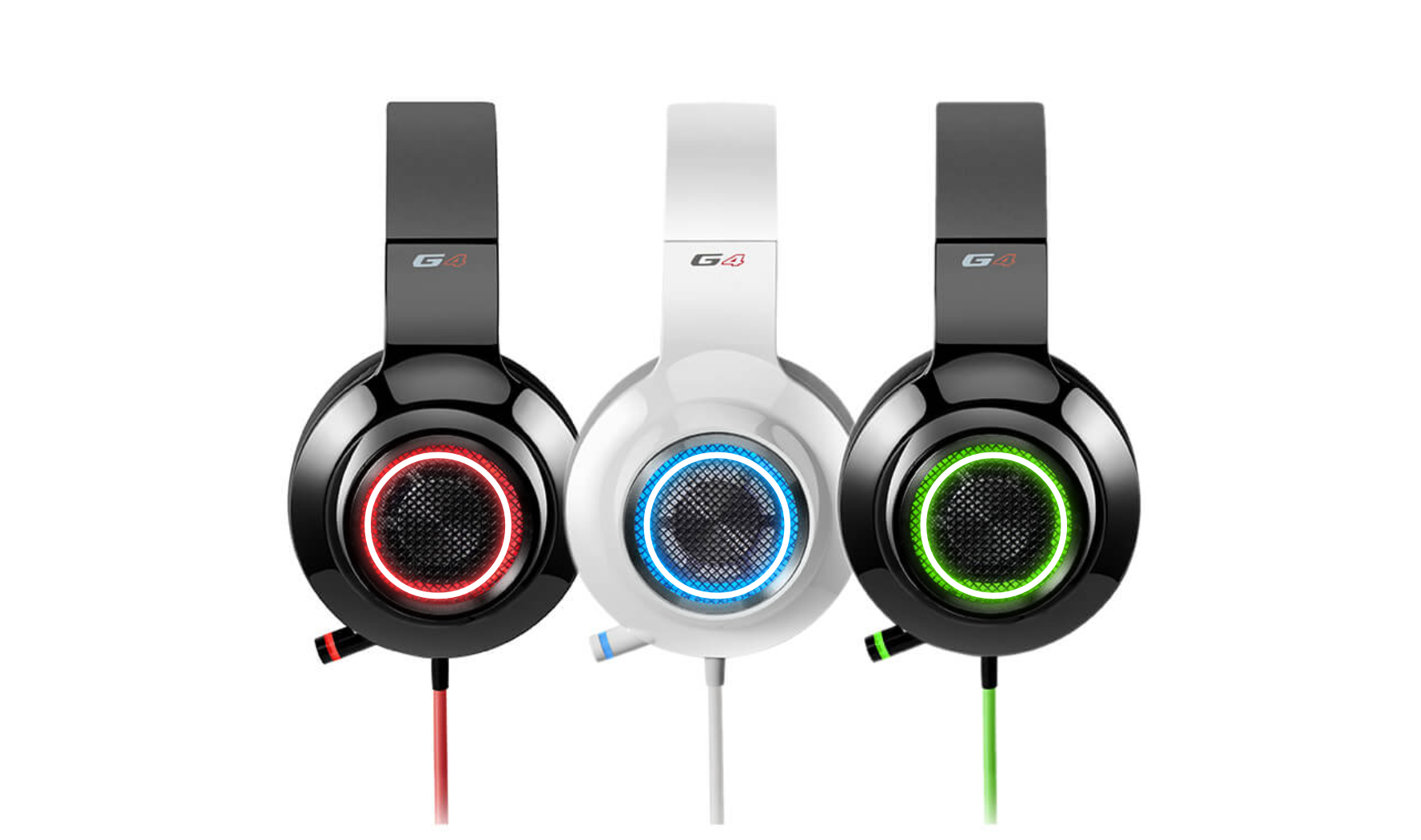 LED and Metal Mesh Design
We understand that you need to look cool while gaming so we have crafted a metal mesh LED light design for the earcups. Available in three different LED colours: green, blue, and red. Get the headset that fits your colours and fits your lifestyle.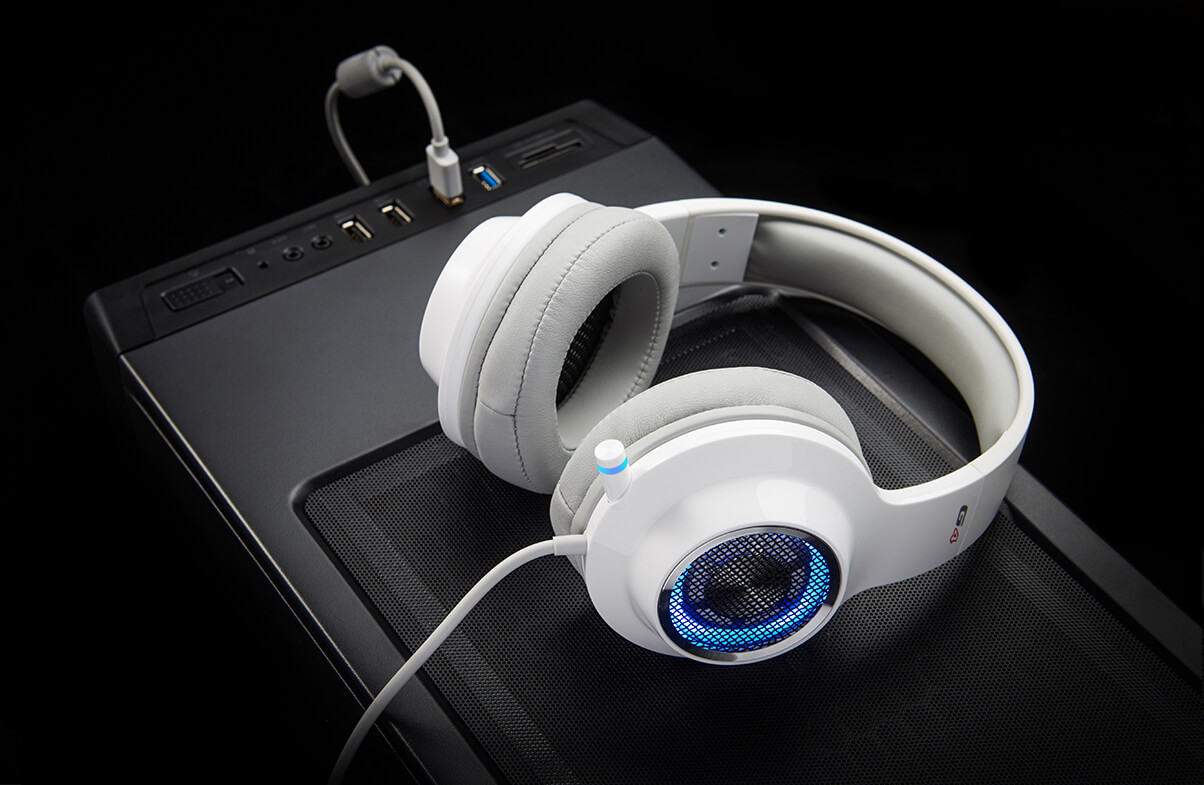 USB Connection
Once plugged in via USB, easily chat with your friends on the battlefield. Connect to your PC or gaming laptop via USB and instantly chat with your team mates. Have the advantage over others in competitive combat.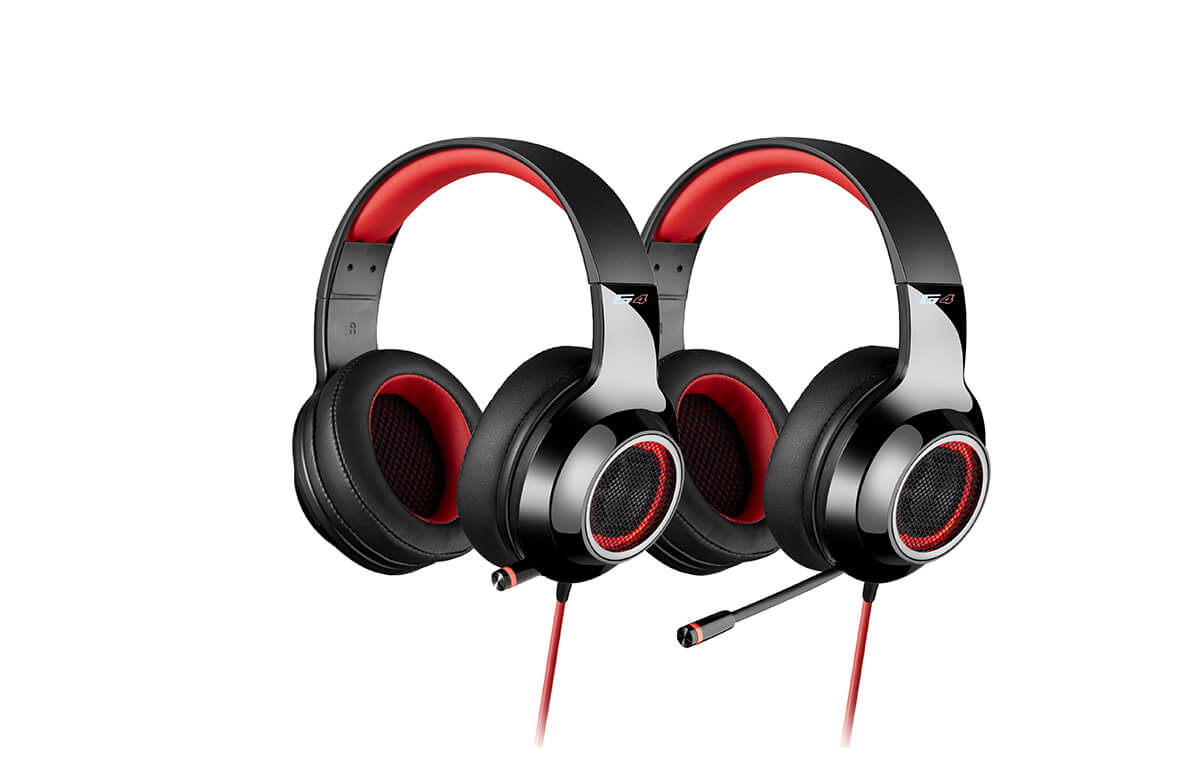 Retractable flexible boom microphone
fter a relaxing, or possible stressful, game playing session, you can easily retract the microphone. Retracting the microphone protects the boom microphone from damaging if someone manages to step on it. Retracting also lets you neatly place away the headset without losing the boom microphone.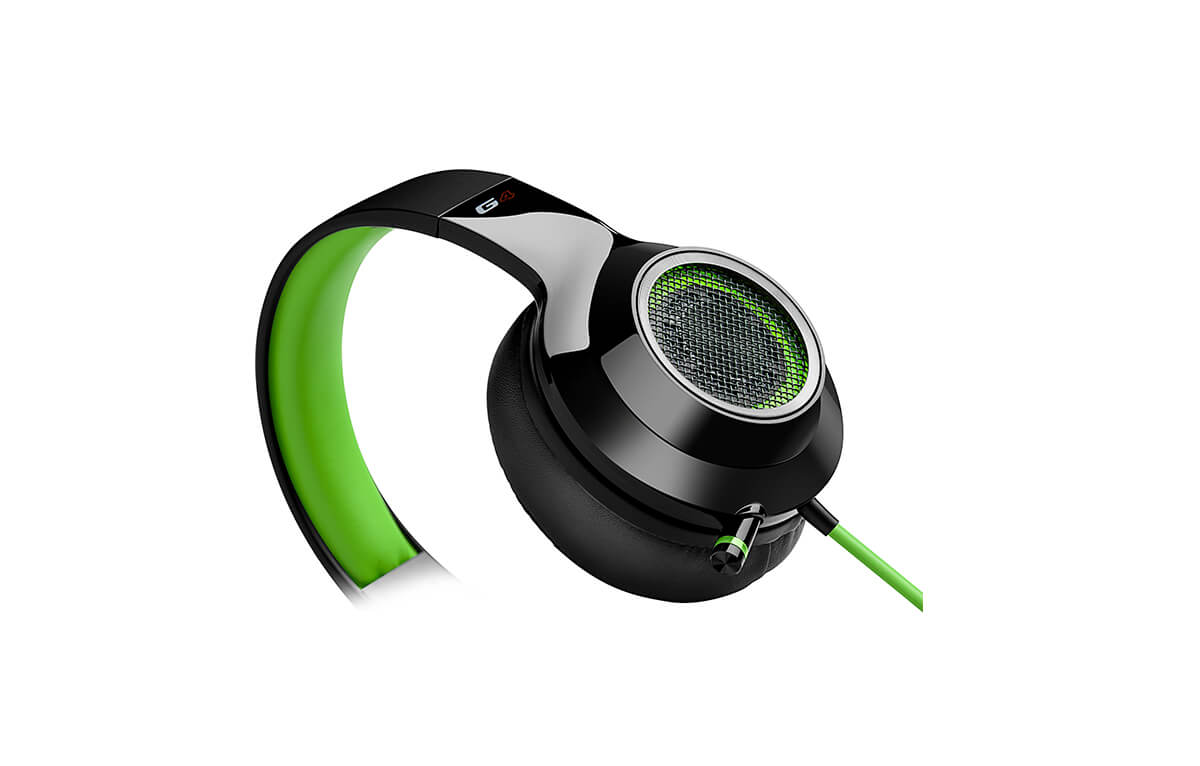 Block outside noise
he Edifier G4 headset is an over-ear style headset. Having your ears covered will limit any outside noise invading your game. The over-ear style lets your whole ear hear every sound coming from your game without missing a beat.The leatherette ear pads also offer long gaming session comfort.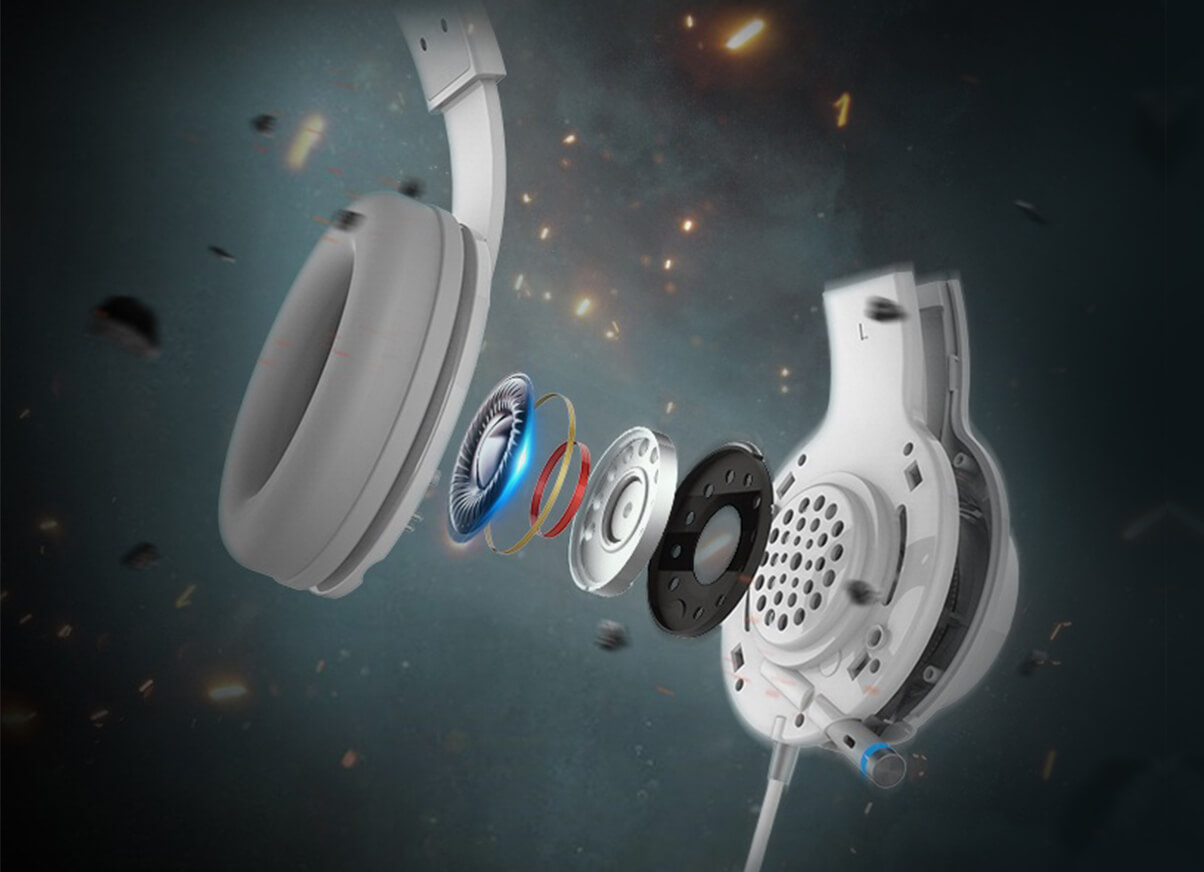 Get beneath the ear cup
It's time to get technical! The G4 headset has a 40mm neodymium drivers that produce sound that replicates sound accurately in your game. Frequency response equals 20Hz – 20kHz, impedance of 24 Ohms and Sound Pressure Level is 106dB.